Indice - Table of contents
New Stuff
[hide]
Photos of the Day
[hide]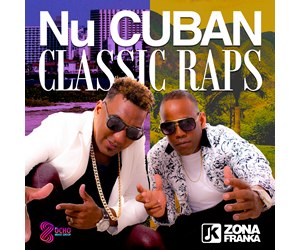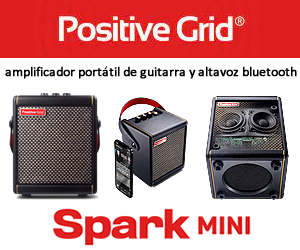 Martin Karakas - 3
Paulito FG: Un poco de to'
¨FG otra vez, dale play…¨
The return of Paulo FG with what is his best album since Con la conciencia tranquila, is fantastic news for lovers of pop. His comeback is important, he has one of the top Cuban salsero voices; the backing and money to maintain a first line orchestra with some of the best musicians and produce top quality records; and Paulito is a consummate professional with a unique voice.
Paulito FG, following in the footsteps of Isacc Delgado, was among the early 1990s timba leaders who, after having reached the culmination of creativity in timba, took a step back to experiment with a more digestible sound for an international market. Paulito went to the extreme with his perfectly tailored for pop-schlock vocal range; nonetheless, always maintaining a band that lived up to its name of the Élite.
With this release, Paulito shows his true colors as a defender and fan of Cuban music and as an artist bent on satisfying, and reaching, the commercial market. With Un poco de to' he has come up with one of the best efforts to date to combine the two, showing the true depth of his capacity as an entertainer and pop innovator.
Paulito, one of the most intelligent and creative singers, is back —and his voice has never been better. Add one of the best studio coro ensembles this side of Isacc Delgado, featuring Paulito's younger brother and sister, and you have an album that most standouts for its vocal achievements.
But it is the return to the rhythmic complexities of the late 1990s Élite with more polish and without sacrificing Paulito's pop vision, that is the nicest surprise of this album. Throughout 2005, Paulito was promising a return to tough timba and singles released throughout the year such as Cleopatra, Admiradora and Te boté were promising.
AS insunuated by the title, this is an album that attempts to mix elements from different pop genres with Cuban salsa —generally a habit that results in very poor results. This album pulls it off, the result, a totally commercial album that is a joy to listen, dance and move to.
The disc starts with the title track with a 2-3 clave clap and lone coros proclaiming that Paulo has brought a bit of everything on this album to cause a commotion. A neat salsa with Paulito's rich and polished voiced: "I like creativity, there can be no confusion…because mine is the natural flavour that god gave me that no one will ever take away." Paulito's introduction then gives way to a great, aggressive female lead coro style —like the one El Tosco has been cultivating for a while— that seems to owe its inspiration to the profusion of female rappers in Cuba such as Telmari, Yusa and groups such as Obsesion or Las Krudas.
El punto gives of warning signals with the light boring horn mambo and reggae bass line ala Clan or any number of other pseudo-salsa bands that go for that goofy shallow sound that just begs for a cliché rap exactly halfway through the song. But even this song is warm and very listenable, with pop clichés reminiscence of the Police's major foray into pop, Synchronicity. And the rap does come exactly halfway, but at least it is smooth and natural sounding, a Cuban version of deep-south rapper Mystical. Like all the songs on this album, it evolves into a robust and intense ending, coming after the final rap, with the very palatable coro "El punto eres tú" and the driving piano mambo.
Admiradora follows that sinful salsa formula of starting off with slow, soppy lyrics with sparse synth and guitar flickers before breaking into groovy salsa. This time the bolero lasts more than a minute before the laidback piano montuno emerges out of the mist with the clave, tumbadoras and the irresistible Paulito infused coro. Talk about slick, if only I could bottle this stuff and put it in my hair.
The beginning of Pasta con tostones, can put your back up the way when walking through La Havana Vieja someone asks you "Friend, where ju from?"
Of course any song that starts of with a speed-up rehash of Guantanamera, guajira guantanamera… is a clear warning to run full speed from the forthcoming hustle. Along with Chan Chan, it is the theme song for all of Havana Vieja played over and over and over again.
And the song gets worst a second later by cheesily mixing in the Italian volaré oh oh cantaré, a painful illusion to the title, ie a mix of Cuba and Italy. But the song does get bearable, breaking into that kind of son instrumentation typical background for storytelling. This time about an Italian girl, whose grandfather went to Cuba to escape the rough times of 1930s Italy.
Luckily, the guantanamera, volaré coro is only repeated twice.
On the first listen, one is left utterly confused and annoyed, until Paulito sings "…ahora mami pon tú la pasta, que la salsa la pongo yo" and the coro, "ay que combinación, la que mi dio el sabor, la pasta me la puso Italia, la salsa me la llevo de la Habana…¨
In Cuba, money is also referred to as pasta, so the guantanamera schlock can be a metaphor for jineteando; Paulito en la luchita. The Casa de la Musica Galeano on any given matinee is filled with young Cuban men and European women, so, mami you put up the money and I'll bring the Cuban sauce (I don't think I need to go into different interpretations of 'salsa') is pretty funny.
But there is also a line that could be interpreted as a much heard Cuban men's lament, a favourite of successful musicians, of women only interested in money: ¨Tengo un amor en Italia que me da lo que yo quiero que solo me pida salsa no le importa mi dinero, que bueno.¨
Confio en ti is a totally, straight up Marc Anthony salsa, achieving that same perfect level of production, might as well be Necesito Amarte.
Te bote, Paulito's reguetón duet with Roldan, the singer from Orishas, is a tasteful attempt at varying the rhythms of reguetón with a touch of timba. The snare fills are nice and the piano montuno is a natural fit, to repeat, great coros, great vocals; a complete contrast to the cat-in-heat regueton singing of Hector y Tito, "Baila morena, baila morena…" The picazón segment is nicely built-up with a son montuno and clever back and forth slings from Roldán and Paulito….
Jura is another commercial salsa, this time in the vein of Issac's cool-ruler brand of salsa; just listen to the opening 30 seconds, the tumbadoras, horns, bass…Great to hear Paulito doing Isacc salsa.
Cleopatra, another foray into mixing foreign pop genres with salsa, starts with a Sly Dunbar plodding bass line, cheesy keys, with a timba preview of the coro and horn mambo, before going into a reguetón backbone 1/1-2-3 snare, and then into rapping (the variety that starts with yo yo yo and is punctuated with and ends in huhs).
But cuida'o, before the halfway mark, the Taxi Gang bass rides straight into timba, by way of the batá-inspired bomba and when the "y ahora estoy planta'o" coro comes in with the plummeting piano timbao and Paulito's precipitous pit-bull on a short leash estribo delivery, Chucho Valdés' question of whether the perfect song is possible is answered, at least partially, affirming that the perfect minute of a song is. Here's the proof, timba at its peak.
Fue él is the best of the New York salsas on the album, flawless. Shouldn't this be easy to obtain the heights of commercial success with this song, at least by way of the European and Latin American markets?
Su Libertad is maybe the magnum opus of the album, not only for the intense timba ending, but as a hallmark of Paulito's success in combining a variety of pop styles with commercial salsa, ending in hardcore timba, marked by the allí coros:
"Dale libertad, dale libertad —Dale vacilón, dale vacilón—; Déjala vivir, déjala gozar —Dale reguetón, dale reguetón—
Levanta la mano pa'rriba y déjala que siga; si ella quiere llevar esta tren, si ella quiere llevar esta vida."
These types of coros, extended for several minutes with added estribos, played under the stars in front of a massive crowd singing along; compliantly "dando vacilón" confirms life.
Un poquito de to' has no tracks that beg to be skipped. It is a consistent, flowing album meticulously built like a great pop production must be, accumulating in the final tracks. While the album, oriented towards international pop appeal, won't please those seeking all-out, hard, innovative salsa, it goes a long way in perfecting the commercial look-back at 1990s Cuban popular dance music. Incredible coros, vocals and production —welcome back FG, dale play.
Tuesday, 22 March 2011, 07:32 PM