Kevin Moore - Beyond Salsa Piano - Vol. 3 Examples
Chapter 1 covers the tumultous 1960s which began with Pello el Afrokán's mozambique and Pacho Alonso and Enrique Bonne's pilón. In 1968, Juan Formell, then musical director of Orquesta Revé, began a series of experiments which shattered all the old rules for harmony in Cuban music, opening the door for everything that followed.
Chapter 2 is a broad overview of the most important bands of the 1970s and 1980s: Los Van Van, Ritmo Oriental, Irakere, Maravilla de Florida, Orquesta Aragón, Adalberto Álvarez, Rumbavana, Aliamén, Opus 13, Afrocuba, Orquesta 440, Nueva Generación, etc.
Chapter 3 analyzes the early songo style of Los Van Van.
Chapter 4 can be thought of as a piano-centric companion to our online study of the bass tumbaos of Ritmo Oriental.
Example from Chapter 4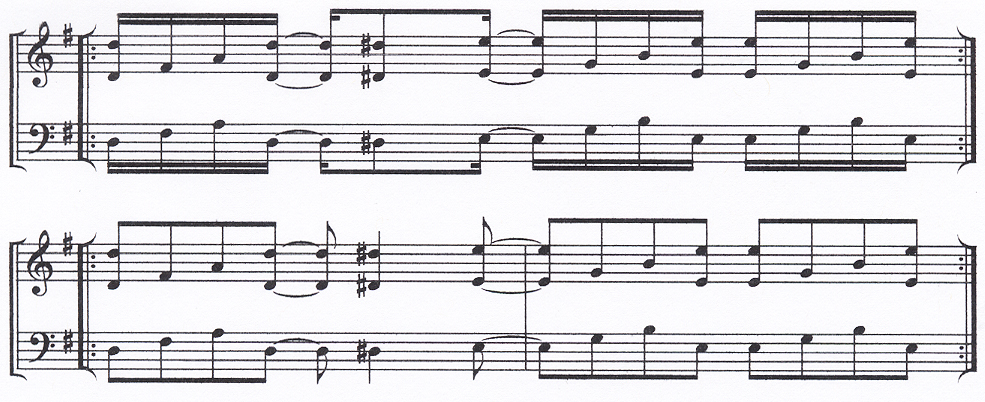 Chapter 5 covers cha-onda, Aragón and Maravilla de Florida's answer to Los Van Van's songo.
Chapter 6 is devoted to Irakere and its followers, the inheritors of the jazzband tradition covered in Volume 2.
Example from Chapter 6

Tuesday, 22 March 2011, 07:32 PM