Peter Maiden - 2012-San José Jazz
The Pacific Mambo Orchestra
This big band had a great sound that brought memories of the big bands of the mambo era. Listening, it sounded so good I was wishing I had seen Tito Puente at the Palladium in New York back in the day. The group is co-led by Christian Tumalan and Steffen Kuehn. They played music from their new, first CD.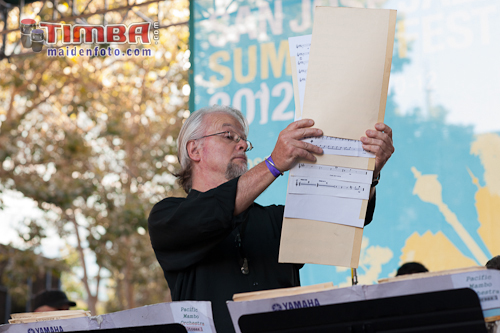 Pete Cornell (sax) inspects the charts before the set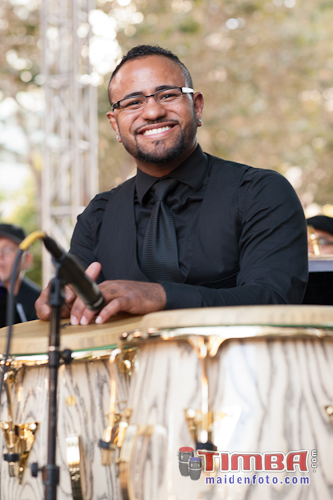 Christian Pepin, congas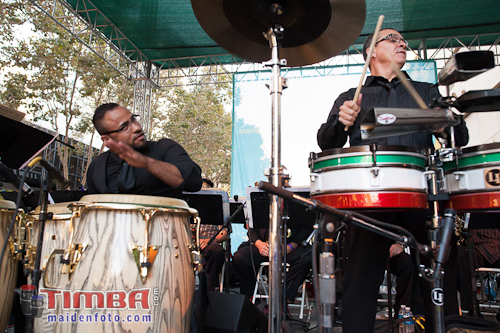 L: Christian Pepin, R: Karl Perazzo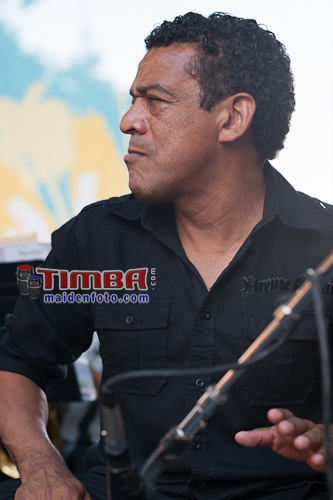 Braulio Barrera, bongó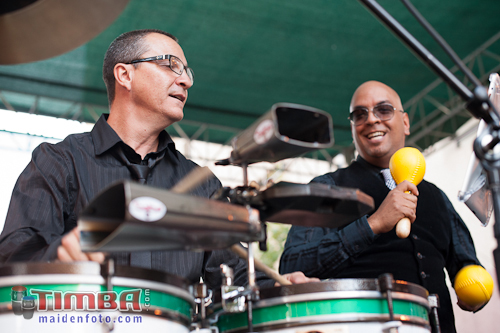 Karl Perazzo and Omar Ledesma, Jr.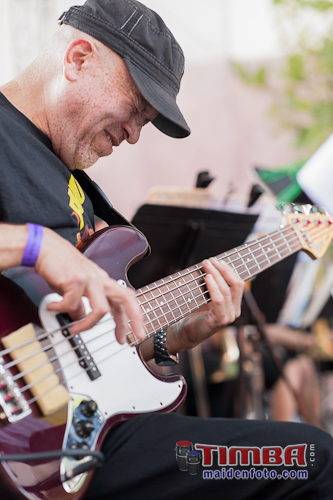 Jorge Pomar, bass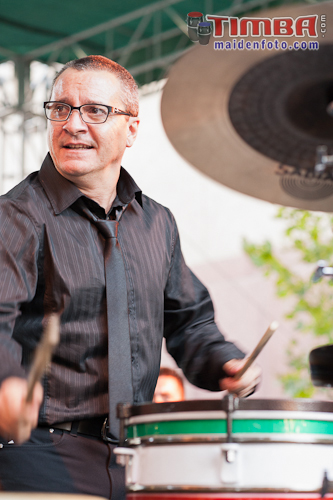 Karl Perazzo kills it!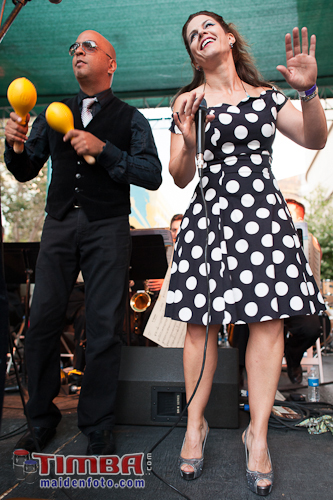 Omar Ledesma, Jr. and Alexa Morales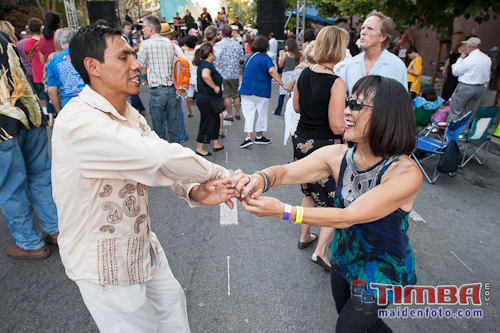 Yes, that's a Mambo!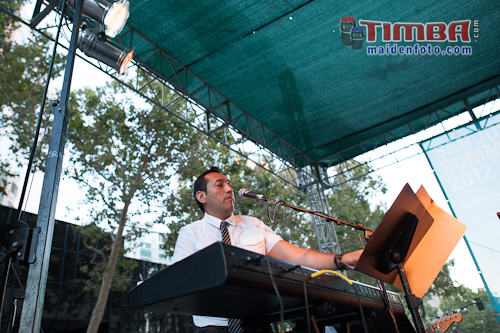 Christian Tumalan
domingo, 23 marzo 2014, 06:44 am