Michelle White - Timbera Archives August 2009
Tuesday August 18 2009 - Juan Kemel & La Barriada European Tour
The first dates are coming in for La Barriada's 2009 European tour and will will update them as more concerts are confirmed.
October 9, Gothenburg, Sweden - Nefertiti
October 10, Kristianstad, Sweden - Kristianstad Jazzfestival
October 24, Copenhagen, Denmark - Latin festival
This is their first European tour since the release of the hit CD Havananza in 2008, so don't miss them! Keep checking La Barriada's tours page to find a concert near you. If you haven't heard the new album you have a something to look forward to. Check out the video below as a little sample of what you an expect.

La Barriada - "Sigue con la rumba"
Tuesday August 11 2009 - Mayito Rivera & Grupo Danson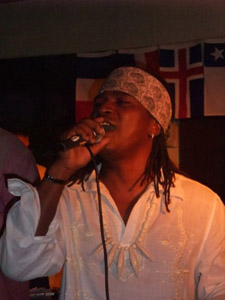 If you've been wondering what to do this weekend, Friday, August 14th is the final concert of Mayito Rivera and Grupo Danson before Mayito returns to Cuba. It will take place at Søpavillonen in Copenhagen. By great fortune I will actually be able to attend! The band will perform a mix of songs from Mayito's solo project, his hits with Los Van Van and Grupo Danson's hits such as "Mi música". Ernesto Manuitt is also with Danson as their lead singer. Click here for information about the concert. And just on the off chance that a few of you don't read Danish...Tickets are 180 DKK at the door. The venue opens at 9pm with several DJs to get you warmed up. At 11pm the concert will begin so don't arrive late!
Photo ©Salsani used by permission
DJ Salsani has already posted video and photos of the Aarhus concert, which was a great success by all accounts. Check PlanetTimba for the concert report and links to the videos. You will notice that Gilito was sitting in for Ernesto in Aarhus. Salsani will also be DJing in Copenhagen so we will get the chance to meet in person!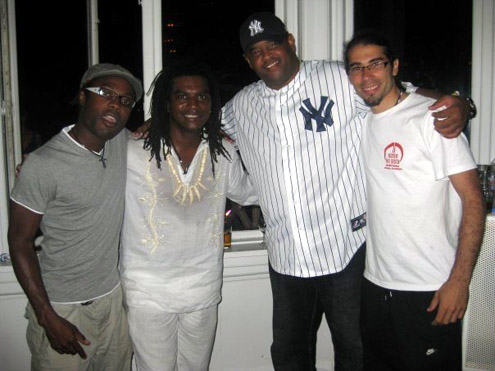 Relaxing after the show: Tony Moreaux, Mayito Rivera, Gilito & Yasser Morejón
Photo courtesy of Tony Moreaux
Thursday August 6 2009 - Yanesito & Su Bomba Sonera - Interview with Yanesito

Janne "Yanesito" Bogdan of Soneros All Stars working on a new project that goes under the name YAnesito & Su Bomba Sonera. The band will consist of baby-bass, piano, 2 lead voice,1 trumpet, 1 alt-sax, 1 trombone, timbal con drums and congas. He has already created a MySpace site for Yanesito & Su Bomba Sonera and has uploaded a new demo of "El Maraquero" featuring Lily Hernandez. I took the opportunity to ask him a few questions about his plans for this new project. Click here to read the interview.
Tuesday August 4 2009 - Adalberto Àlvarez at Tyrol
Sorry about the delay but I have finally posted my concert report from the July 24th Stockholm concert. It was well attended and many of the fans present are our own local timba musicians, with representatives from Calle Real, La Tremenda and La Liga Habanera. DJ Maquina provided an excellent mix of son and timba before and after the show. Click here for the full report.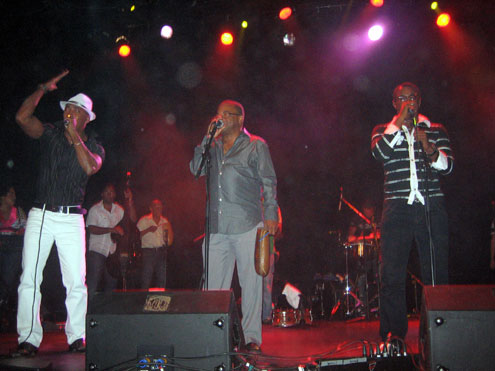 Aldo, Adalberto and Jorge
Tuesday, 22 March 2011, 07:32 PM