Indice - Table of contents
New Stuff
[hide]
Photos of the Day
[hide]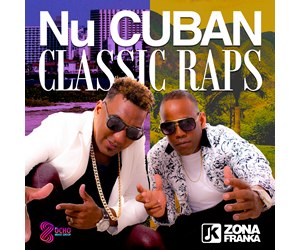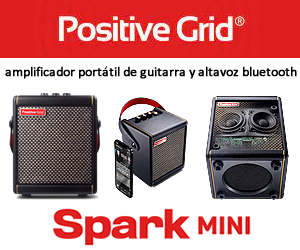 Michelle White - Timbera Archives April 2009
Tuesday April 28 2009 - London's Carnival de Cuba 2009 Cancelled
The economic crisis has gone too far when it affects the summer festival scene. Matt brought it to our attention that the Carnival de Cuba has been cancelled this year because it was deemed economically unfeasible after the Southwark Council decided they wanted to charge a fee for the use of Southwark Park. Since entry at the carnival is free it would not be possible to cover all the costs. There will be some smaller events, however. On July 10th there will be a mini carnival de cuba as part of the Waterloo Carnival. Also on July 27th Candela will host an evening event. More information will be available next month at the Carnival de Cuba website.
Monday April 27 2009 - Maraca Section Updated
In honor of Maraca's Cubadisco nomination for Lo que quiero es f¡esta!!!, I have updated the Maraca section with a full discography and a new video wall with clips from the release party for Lo que quiero es f¡esta!!!. What struck me as I was doing the discography page was that every CD that Maraca y Otra Visión have released has been nominated for at least one Cubadisco award. Some have had several Cubadisco nominations as well as Lucas nominations, not to mention the Grammy nomination in 2003 for Tremenda Rumba!. And of the seven CDs they have released over the past 12 years, five have won at Cubadisco. Those are some mighty impressive statistics. You can check it all out on the discography page.
This year the competition is unusually tough in the Contemporary Popular Dance Music category and Maraca is even facing his brother Yumurí who is nominated for his CD Cubanocubano. Cubadisco will be held from May 16-24 so we will soon see if Maraca's winning streak holds. In the meantime to see why Maraca keeps winning year after year, check out the video wall from the Lo que quiero es f¡esta!!! release concert.

Lo que quiero es f¡esta!!!
Sunday April 26 2009 - I'm Fully Functional Again!
I finally got my old, junky, broken-down computer running again. It's great to be able to get back to work on all the projects that I had to leave unfinished when my computer died. Here is a little teaser of things to come. During the Pupy y Los Que Son Son concert at New Morning in Paris back in February, we were treated to gorgeous solos by Pupy and Bombón during La Fiera. Click on the image below to watch the clip, and stay tuned for more belated updates.
Pupy Pedroso showing us what a piano solo is all about
Friday April 24 2009 - 3rd International Congress of Cuban salsa in Mexico City
From June 11-14 Mexico City will host the 3rd International Congress of Cuban Salsa. The congress will include a rueda competition with an award of about USD 1200 to the winner (15,000 Mexican pesos). The competition will be held at Mama Rumba Plaza Loreto.
Manolito y Su Trabuco are scheduled to perform on June 12 and 13 and Azúcar Negra will also be performing at the congreso but I don't know which date yet.
Thursday April 23 2009 - The Next Best Thing to Being There - Gab Goes To Havana
It's almost as exciting as taking a trip to Cuba yourself. Gabriel of Yemaya's Verse is leaving today for another 7 weeks in Havana. If you're like me you will be checking her blog daily for the next 35 days, enjoying her candid reports of what's happening in Havana. Nobody tells a story quite the way she does. But we will have to give her a couple of days to actually complete the trip from Australia to Cuba and then to get on-line. I am so excited I can hardly wait! Start looking for reports at her blog from around April 25-26.
Sunday April 19 2009 - Eleven Years of Azúcar Negra
How time flies! Today Leonel Limonta and Azúcar Negra are finishing the celebrations held for the band's 11th anniversary with a concert at La Tropical from 5:00pm to 9:00pm. They are preparing for a crowd of 5000. The band is hot, hot, hot and the songs Identidad and Que pasa con las mujeres are getting lots of airtime all over the island.
I met the Azúcar Negra for the first time on the occasion of their 6th anniversary, which they celebrated in Copenhagen. In the past 11 years the band has released four excellent albums, most recently Exceso de equipaje, which was one of the best releases of 2008. Timba.com congratulates Limonta and the band and we look forward to Azúcar Negra pa' rato! Felicidades mis amigos!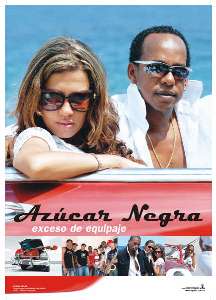 Azúcar Negra de hoy
Next month the band will be touring Mexico, so keep a lookout if you are in the Southwestern US. A nice long weekend in Mexico City might be just the thing. Who can resist the chance to see Ailyn singing Con un canto en el pecho live?

Con un canto en el pecho estilo Azúcar Negra
Monday April 13 2009 - Cubadisco 2009 Nominations
Adalberto Álvarez has a special place at Cubadisco 2009, which will be held from May 16-24. Not only is his CD Gozando en La Habana, up for a nomination in the Popular Dance Music category, but El Caballero Del Son, who was awarded the National Music Prize in 2008, will be a guest of honor together with Andy Montañez at Cubadisco, which is dedicated to Puerto Rico and its music this year.
2008 was a banner year for Timba releases and this is reflected in the nominees for the Popular Dance Music category. This year we may even see some sibling rivalry as brothers Orlando "Maraca" Valle and Yumurí are both nominated. I don't envy the judges. Imagine having to choose between the following!
Adalberto Álvarez y su Son - Gozando en La Habana
Gardi - Lo que tú querías
Giraldo Piloto y Klímax - Solo tú y yo
Manolito y Su Trabuco - Control
Orlando "Maraca" Valle - Lo que quiero es fiesta!
Pupy y Los Que Son Son - Tranquilo que yo controlo
Yumurí y Sus Hermanos - Cubanocubano

Tuesday April 7 2009 - Revé: Un sentimiento cubano
Claudio Marucci, webmaster for Revé's official website, has sent us a little update about what is going on with Orquesta Revé these days. Here is my translation, see the original Spanish below.
In the first days of April the documentary "Reve' , un sentimiento cubano" will premier in Havana. The film that includes the presence of Juan Formell, Chucho Valdes, Pupy Pedroso, Adalberto Álvarez, and Juan Carlos Alfonso moves between the present and the past in the history of this legendary group.
Always in the month of April the latest number of the periodical Tropicana International is released in Havana, which has on the cover Elito Revé to whom the majority of the pages of this issue are dedicated. If you would like to know more about Orquesta Revé you can visit the official site: www.orquestareve.net
In the meantime Elito is working on new songs and his agency is preparing the next summer tour for the months of July and August. For more information about the summer tour of Orquesta Revé you can send a mail to: management@lalatina3000.com
En los primeros días de abril se estrenará en La Habana el documental "Revé, un sentimiento cubano". La película que cuenta con la presencia de Juan Formell, Chucho Valdes, Pupy Pedroso, Adalberto Álvarez, Juan Carlos Alfonso, se mueve entre pasado y presente en la historia de esta legendaria agrupación.
Siempre en el mes de abril se presentará en La Habana el último numero de la revista Tropicana International que tiene en su portada a Elito Revè a quien están dedicadas la mayoría de las paginas de este numero. Si quieres conocer mas de la Orquesta Revé puedes visitar el sitio oficial: www.orquestareve.net
Mientras tanto Elito está trabajando sobre nuevas canciones y su agencia de representación artística está preparando la próxima gira de verano en los meses de julio y agosto. Por mas información alrededor de la gira de verano de la Orquesta Revé puedes enviarle una mail a: management@lalatina3000.com
Friday April 3 2009 - Cuban Spring in Toronto
From Billy Bryans blog, here is a wrap up of Cuban activities going on in Toronto this spring. On April 24 Telmary and Alberto Alberto will perform with their new project KingBombo Habana at Lula Lounge. KingBombo Habana is a new alternative music group. The concert will include special guests of Roberto Linares and Yosvani Castañeda. For more information about the band and the concert click here.
On May 16th Haila, Leoni and the Caribe Girls will perform at Ukrainian Hall. The concert is presented by Havanart productions. Billy has all the information including ticket and infoline details.
Party with Dr. Timba in Lima
Dr. Timba is putting on his monthly timba night tomorrow, April 4, with 4 bands: N'Talla, D'Farandula, Bembe and A1-Banda. Interestingly in the invitation to the concert that has been uploaded to YouTube I hear that one of the band's is doing a cover of Calle Real's hit song Sueña Conmigo. Very interesting to see that Swedish Timba is so popular that people are doing covers.
Calle Real's Me Lo Gané
Speaking of Calle Real, if all goes according to plan the long awaited second Calle Real CD, Me Lo Gané, should be released in Sweden on June 3rd. I don't know when the "foreign release date" will be, but it will be a perfect CD for all your summer timba parties.
Thursday April 2 2009 - Danny Lozada in New York
After an absence of more than a year Danny Lozada returns to New York from Mexico. Tomorrow he performs at S.O.B.s with special guest Pepito Gómez. If you are anywhere near New York City don't miss a rare opportunity to see these two monsters of Timba together!
Danny Lozada in Europe
If you are in Europe as I am, you will be happy to hear that Danny Lozada will be touring Europe in June. Ivan "El Samurai de Cuba" has recently turned his TimbaSalsa into a tour agency. In June he will bring Danny to Europe with a seriously hardcore band, including JCG also known as Juan Carlos Gonzáles, who left La Charanga Habanera with Danny to form the original group Danny Lozada y Su Timba Cubana.
The band line-up:
Juan Carlos González - piano
Dariel Luis Tellez - keyboard
Potaje - congas
Joandri - drum/timbal
Randolf Chacón - bass
Ernesto Varona - saxophone
Fidelito - trumpet
Lionel el Nara - coro
For more information about the Lozada European Tour check out El Samurai's site or send a mail to Ivan.
Samurai World Tour
Ivan is on tour himself including Italy, France, Switzerland, Germany, Poland and Cuba. Click here to find an event he will be DJ-ing near you.

El Samurai on world tour
Tuesday, 22 March 2011, 07:32 PM