The Roots of Timba - Part II - The Perfect Storm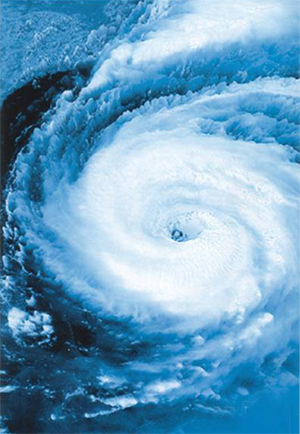 Most of the time, in most places, the music scene is lackluster and uninspired, but once in a great while we encounter a city or region with an exceptionally talented community of highly competitive musicians, an exceptionally responsive public to inspire them, and the delicate and fickle combination of political, economic and cultural conditions necessary to support a thriving live music scene. On the rare occasions that all these factors come into perfect alignment, a chain reaction of creativity and inspiration can occur that results in an extraordinary amount of brilliant music being produced in an extraordinarily short period of time - the musical equivalent of a "perfect storm".
In the 20th Century, Havana had more than its share of these watershed periods. The most recent, spanned the decade of the 1990s and its epicenter could be said to be almost exactly ten years prior to this writing. Within a few months of June, 1997, this astounding list of masterpieces was released:
Manolín: De buena fe
Paulito FG: Con la conciencia tranquila
Charanga Habanera: Tremendo delirio
Los Van Van: Te pone la cabeza mala
Bamboleo: Yo no me parezco a nadie
Klímax: Juego de manos
Manolito y su Trabuco: Marcando la distancia
Issac Delgado: Exclusivo para Cuba
Klímax & Manolito: Concierto eurotropical - Klímax - Trabuco
The hundreds of passionate music fans who have in some way contributed to this website bear witness to the fact that few who experience a perfect storm first-hand come away unchanged.
Of Havana's many such climaxes of concentrated musical brilliance, the most mysterious and least researched was the one that began somewhere between 1970 and 1972, led by our three groups: Los Van Van, Ritmo Oriental and Irakere.
In spite of the immense popularity of 1969's Los Van Van, Volume I, the Cuban government, which was also the only record company in town, didn't release another album by any of our groups until 1974, but the storm didn't begin in the studio - it began in the streets. Those lucky enough to be on the streets of Havana in the early 70s bore witness to an extraordinary series of individual songs in live concerts, local television and radio, and on singles, EPs and compilations.
We don't have the dates of the recordings, but we do have the EGREM numbers for most of them, and we can get a general feel for the chronology of this critical period by making a study of the singles and LPs released on EGREM's Areíto label. If you stare at the following excerpt from the singles list for a while, you can start to see a rough timeline taking shape.
* To my ear, the tracks listed in bold represent the first breakthrough of each group into the creative frenzy of the "perfect storm".
** According to Cuban musicologist Neris Glezbello, Pero a mi manera, although it released later, may have been composed slightlyprior to Aquí se enciende la candela. The single contains a different performance than the LP.
Sunday, 09 March 2014, 06:48 PM