Sin Clave No Hay Na
miércoles, 09 enero 2019, 08:34 pm
JoJazz 2018, Jazz Plaza 2019, Fiesta del Tambor 2019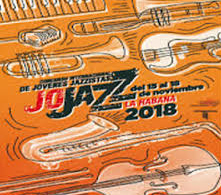 ENGLISH: In the better late that never department, we have the winners of JoJazz 2018, along with a nice video about one of them. Click here for more

ESPAÑOL En el departamento "mejor tarde que nunca", publicamos los ganadores de JoJazz 2018 junto con video interesante de un grupo ganador.
Haga clic aquí para más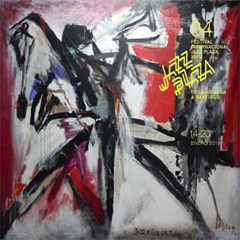 ENGLISH: The 34th Edition of Jazz Plaza is about to begin. This year there does not appear to be a sponsored website for the event, but the lineup, as usual, looks excellent, and we want to give a special mention to a couple of presentations:
1. On January 14 at 6:30pm in Sala Covarrubias, Teatro Nacional, Havana, Gastón Joya and his trio will be presenting the first official concert, and this will be recorded for a future live album. Gastón was the winner of the Jazz Soloist category in Cubadisco this year, so this should be superb.
2. Also in Sala Covarrubias on January 19 at 6pm, Alejandro Falcon and Cubadentro along with Los Muñequitos de Matanzas.
ESPAÑOL: La 34ª edición de Jazz Plaza está a punto de comenzar. Este año no parece haber un sitio web patrocinado para el evento, pero la alineeación, como siempre, se ve excelente, y queremos dar una mención especial a un par de presentaciones:
1. El 14 de enero a las 6:30 pm en la Sala Covarrubias, Teatro Nacional, La Habana, Gastón Joya y su trío presentarán el primer concierto oficial, que se grabará para un futuro álbum en vivo. Gastón fue el ganador de la categoría Jazz Solista en Cubadisco este año, Y este concierto debe ser excelente.
2. También en la Sala Covarrubias el 19 de enero a las 6 pm, Alejandro Falcón y Cubadentro junto con Los Muñequitos de Matanzas.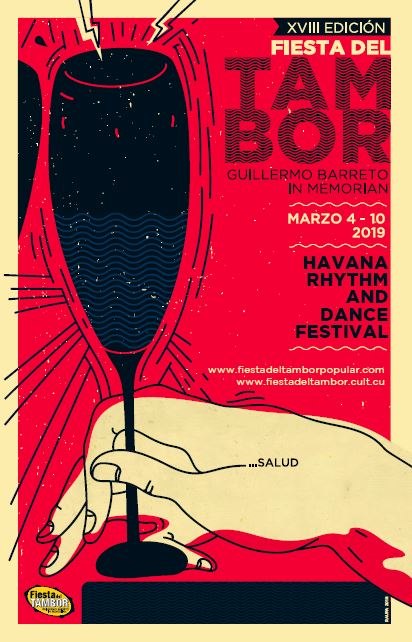 ENGLISH: Coming in March is the Fiesta del Tambor, the 2019 Havana International Rhythm and Dance festival. We'll have coverage of this later this year, in the meantime, there are two official websites where you can read all about what is developing:
http://www.fiestadeltambor.cult.cu/
http://www.fiestadeltamborpopular.com/

ESPAÑOL: en marzo vendrá la Fiesta del Tambor, el festival internacional de baile y ritmo de La Habana 2019. Tendremos cobertura de esto más adelante este año, mientras tanto, hay dos sitios web oficiales donde puedes leer todo lo que se está desarrollando:
http://www.fiestadeltambor.cult.cu/
http://www.fiestadeltamborpopular.com/