La Última
Amazing Cuban Music Podcasts
Part 1: Let It Roll & Ned Sublette
The Let It Roll podcast is billed as an "insanely ambitious music history podcast". That turns to be an understatement. It began innocently enough as a 10-episode series on Rolling Stone journalist Ed Ward's book The History of Rock and Roll, but has since expanded to hundreds of episodes that systematically build towards an interlocking timeline encompassing every musical genre--from gospel and Delta blues to country, Tin Pan Alley, heavy metal, Jamaican music, hip-hop, EDM, and now, thankfully, Latin music, with multiple episodes featuring the dean of English language Latin music writers, Ned Sublette.
The second volume of Sublette's 2004 masterpiece, Cuba and Its Music, is the most hotly awaited book this side of The Winds of Winter, and it's even less likely to come out any time soon. The Katrina disaster led to two (equally valuable) books on the music of New Orleans, and the author is now consumed with a more hands-on endeavor, Post Mambo, through which he offers Zoom interviews, film nights, a regular newsletter, and guided, immersive-music study trips to Cuba, New Orleans, and elsewhere. Post Mambo has no website -- just send an email to postmambo@gmail.com and join the mailing list.
The good news is that Sublette turns out to be every bit as great a podcaster and extemporaneous speaker as he is a writer, and each of his Let It Roll episodes is packed with insights that either would have been in Volume 2 or could have been in Volume 1 of his Cuban music series.
Below is a list of the Let It Roll episodes most likely to thrill timba.com readers:
The first three (new ones are being added every couple weeks) deal with Cuba and Its Music, the bible of Cuban music.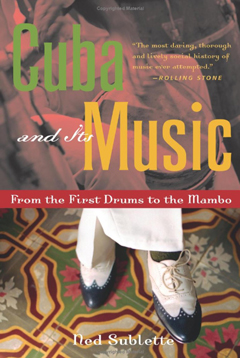 I've read this book at least 6 times and each time I return after studying other topics I learn something new. The beauty of these podcasts is that there a surprising amount of new material and new takes on the key concepts.
Latin Roll 1: The Musics of Europe and Africa Collided in Cuba
Latin Roll 2: Clave and the Contradanza in the Colonial Caribbean
Latin Roll 3: The Most Popular American Musician of the 19th Century Connected Cuba and New Orleans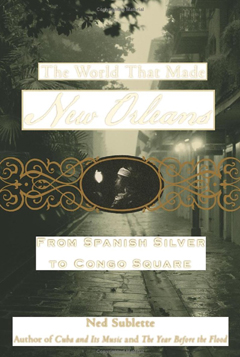 The Cultural Blend That Made New Orleans Music Unique - This episode discusses The World That Made New Orleans: From Spanish Silver to Congo Square, the first of two volumes on New Orleans music, which, as you'll see, is essential to understanding Cuban music and North American music in general.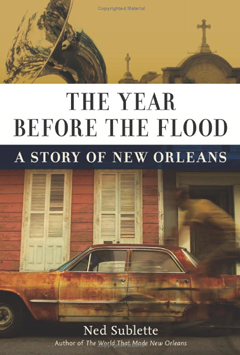 New Orleans Music From Fats Domino thru the Meters to No Limit and Cash Money - This one covers The Year Before the Flood, taking the story into the 20th Century and including autobiographical details on the author's personal experiences with New Orleans and its music.
The Kingsmen's 'Louie Louie' and The Rolling Stones' 'Satisfaction' were built on Cuban Mambo & Cha-cha-cha - This episode was just what the doctor ordered for my current project on the connections between Cuban and Afro-North American pop. Along similar lines, here's a tremendous radio show segment that I came across that will reward multiple listenings.
Mambo hit New York hard in the 1930s, 40s, and 50s - This one is an interview with Tony Fletcher, the author of All Hopped Up and Nowhere to Go, a book about the New York City music scene with a lot of interesting info on Mario Bauzá, Machito, et al.