Archivo
New Stuff
[hide]
Photos of the Day
[hide]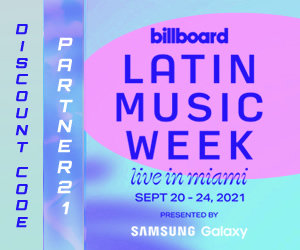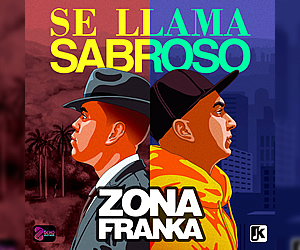 Pa' Ponerte en Talla
viernes, 11 julio 2014, 06:13 am
The ULTIMATE LATIN BASS BOOK
Beyond Salsa Bass Volume 3 (442 pages / 616 audio tracks)
Kevin's new monster history and instruction book on Salsa, Songo & Latin Jazz Bass
IT'S ALIVE!!! Beyond Salsa Bass Volume 3 is a historical behemoth of a Latin Bass Book! Doubling as a history and music appreciation course, at 442 pages, Beyond Salsa Bass Vol.3 is by far the longest of the 26 Beyond Salsa books and the first to extensively cover New York and Puerto Rican salsa and pre-salsa as well as Latin jazz. Its audio product (separate purchase) has 616 tracks (a generous selection of 60 free audio tracks is also available by download). The book includes a bass tumbao for every piano tumbao in each of Volumes 3 and 4 of the Beyond Salsa Piano series, but it also includes hundreds of bass tumbaos from and historical analyses of areas of Latin music not covered in the piano series: Puerto Rico, New York, Latin Jazz, the Cuban descargas and additional aspects of the Cuban music of 1959-1989, i.e., from the Cuban Revolution to the Fall of the Berlin Wall.
CLICK HERE for a FREE pdf sample of Beyond Salsa Bass Volume 3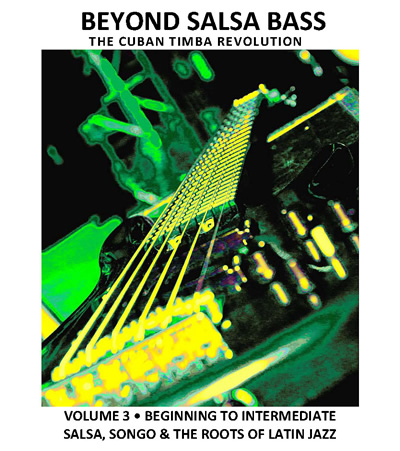 CLICK HERE to download 60 FREE Tracks from Beyond Salsa Bass Volume 3
In other news about the Beyond Salsa Series, in addition to Bass V3, the next book is almost done as well - Beyond Salsa Piano, Vol. 12 - Pupy Pedroso, Pt. 3 - Los Van Van in the 1990s. The book is equal parts history and piano - covers Van Van's amazing transition into the timba era, arguably van van's greatest period, which includes the top two songs in the timba.com readers poll - Soy todo and Te pone la cabeza mala, and the top album, Llegó Van Van.
It was during this period that Samuel Formell replaced Changuito and that Ángel Bonne, Mayito Rivera and Robertón Hernández all joined. The seven (7) albums covered are Crónicas, Aquí el que baila gana, Azúcar, Lo último en vivo, Ay Dios ampárame, Te pone la cabeza mala and Llegó Van Van. The book includes some of pupy's most famous tumbaos, including Qué tiene Van Van, El negro está cocinando, Disco Azúcar, Que le den candela, Tranquilo Mota etc. It also includes piano and bass parts for each tumbao PLUS awesome photos by Tom Ehrlich, Patrick Bonnard and others. [Mike Lazarus]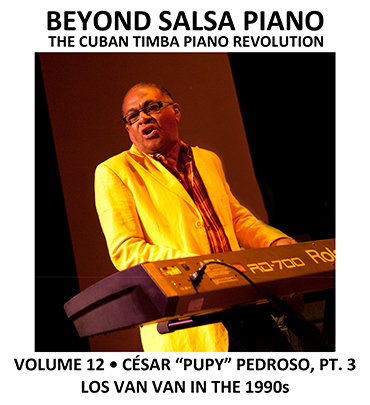 continue reading Pa' Ponerte en Talla