Archivo
New Stuff
[hide]
Photos of the Day
[hide]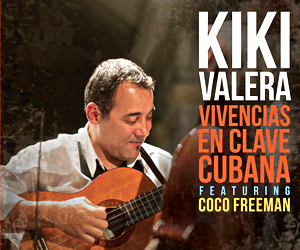 Sin Clave No Hay Na
martes, 31 mayo 2011, 12:35 pm
comentarios

(Orlando Valle) Maraca USA Tour 2011 begins June 14
José Miguel Meléndez (ex-Irakere) & Alfred Thompson (ex-Omara & Ibrahim)
13 piece band playing a mix of dance songs and afro-cuban jazz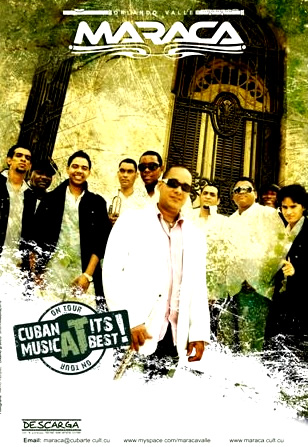 (Orando Valle) Maraca's USA Tour officially begins June, 14, 2011 at the Napa Valley Opera House (8pm) in Napa, California.

Click here for his full 2011 USA Tour Schedule courtesy of TIMBA's Michelle White.

Straight from Cuba, Maraca's ensemble has been called "the most influential Afro-Cuban band of the emerging century" (Chicago Tribune) and "one of the hottest names in jazz" (LA Times). Maraca will have the Opera House moving to the authentic rhythms of salsa, mambo and cha cha cha, as well as creative Afro-Cuban jazz.

The band has been extended to 13 musicians, all coming from Cuba, with great addition as Jose-Miguel melendez (ex-Irakere), on vocals and solo percussion, and Alfred Thompson (ex-Irakere, Omara Portuondo and Ibrahim Ferrer) on tenor saxophone. The band will be playing a mix of their afro cuban jazz repertoire, danceable songs from their hits and songs from their new danceable CD which is being recorded in Havana now.
Participating Musicians & Staff:
Orlando "Maraca" Valle bandleader, flute, composer, arranger
Josiel Pérez trumpet
Eduardo Martínez trumpet
Ariel Pérez trombone
Alfred Thompson tenor saxophone
Andrés Pérez baritone saxophone
Lester Ciarreta vocal
Alexei "El Nene" Sánchez vocal
José Miguel Meléndez vocal, percussion
Iván Llanes drums, timbales
Yosmel Montejo bass
Rafael Valiente congas, background vocals
Andy Rubal piano
Céline Chauveau manager
continue reading Sin Clave No Hay Na
viernes, 25 marzo 2011, 10:22 am
Documentary Film Tour - La Epoca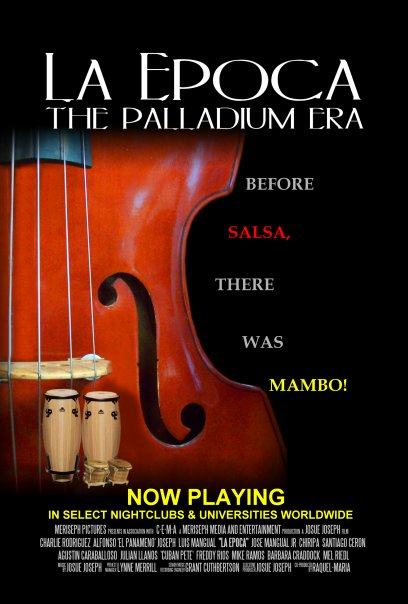 La Época is a documentary about the music and dancing from the pre-Salsa period in the U.S. when the mambo, son, guaracha etc. were still distinct in the minds of the dancers as well as the musicians. Since the Palladium ballroom in New York was an epicenter of the "Mambo Craze", there is a lot of coverage including historical footage of what happened there along with interviews with key musicians and dancers from the period. This is touring multiple cities and includes a Q and A with the producer, Josué Joseph, some social dancing and some filming of dancers for footage for an upcoming film segment.

This is an opportunity to learn more about how la musica Cubana took parts of the U.S., especially New York, by storm. We'll review the Chicago showing after it comes here. Meanwhile, for more information, see the film's website at http://laepocafilm.com/
In the future, Sin Clave No Hay Na will have interviews, reviews of CD releases, major concert reviews and other items of interest. Stay tuned.
continue reading Sin Clave No Hay Na