La Última
R.I.P. Hugo Morejón
Sad news. One of the key figures in the legendary creative chemistry of Los Van Van has passed.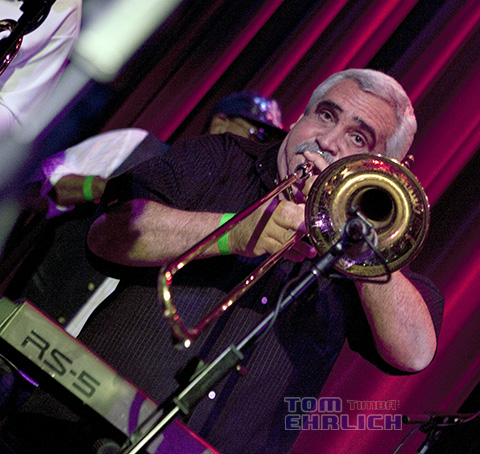 Click here for more LVV photos by Tom Ehrlich.
Hugo Moreón was a trombonist, keyboardist and arranger who first came onto the radar in the early 70s in Acheré, a group of future all-stars that included Calixto Oviedo, Omar Hernández and NG trumpeter El Greco.
Hugo did stints with Pachito Alonso and Adalberto Álvarez before joining Van Van in the early 80s. In addition to playing trombone and keyboard solos on many classic tracks, he composed the mambo parts for nearly every major Van Van hit. He'll be sorely missed.