La Última
viernes, 09 abril 2021, 08:59 pm
Signs of Life in the City of Angels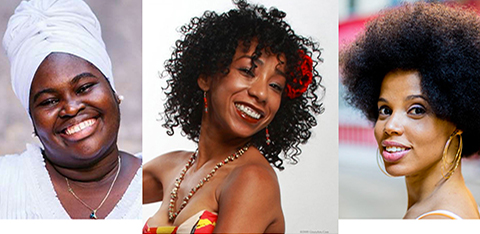 Dayme Arocena, Kati Hernández, & Melvis Santa
LIVE - ONLINE
KATI HERNÁNDEZ's CUBAN MUSIC & DANCE PROGRAM
Saturday & Sunday, April 10 & 11, 2021
DAYMÉ AROCENA, and MELVIS SANTA will be featured live on line this weekend in two different classes, thanks to Los Angeles-based Cuban dancer Kati Hernández, director of Kimbámbula dance ensemble, and the power behind a series of on line Cuban dance and music classes that has been dubbed by a growing number of students around the globe as a "virtual university of Cuban arts!"
DAYMÉ AROCENA, composer singer, arranger, internationally feted jazz artist, will be speaking on Saturday, April 10 at 12:45 pm (Pacific Time) to the Con Clave: Musicality for Dancers class, a class that incidentally, and understandably, has attracted as many musicians as dancers over this last year.
MELVIS SANTA, musician, song writer, singer (Interactivo, Sexto Sentido...) has become a regular bright spot in Kati's program speaking to and leading lectures on Cuban music in the Musicality for Dancers class, as well as periodically teaching Afro Cuban song. This Sunday, April 11 at 11 am (Pacific Time) Melvis will be leading the Afro Cuban song class.
To sign up for these special guest classes ($15/class), as wel as Kati's dance classes, and to peruse the over 60 classes/month that Kati's program offers (including not only musicality, for dancers, Afro Cuban song, popular and Afro Cuban dance classes, but percussion workshops as well), visit www.katicubandanceonline.com.
---
Watch for Curuye LA's upcoming interview with Kati Hernández