Archivo
Lo Nuevo
[hide]
Fotos Del Día
[hide]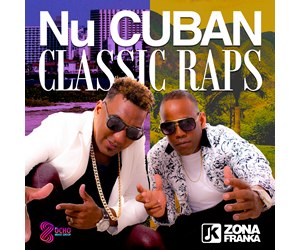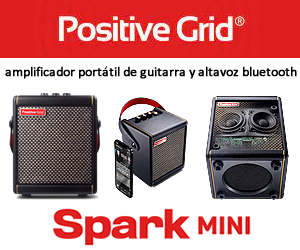 La Última
Afro-Cuban All Stars on Fire
Four Nights in LA Beginning Tonight - Phoenix on Sunday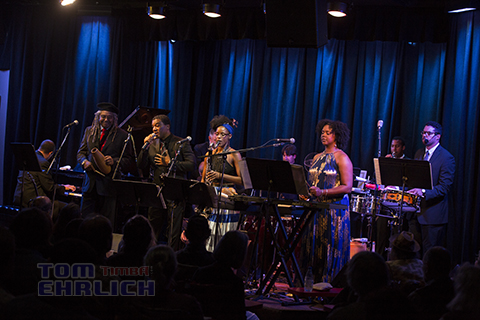 ACAS at Kuumbwa Jazz Center - all photos by Tom Ehrlich - full gallery coming soon
The current incarnation of Juan de Marcos and the Afro-Cuban All Stars may be the best in its legendary, star-studded 20-year history. They'll be in LA at the Catalina Bar & Grill tonight through Saturday and in Phoenix on Sunday.
De Marcos quipped that when he started the band he was the youngest member, surrounded by octogenarian legends. Now he's the oldest and he's assembled a blazing hot young band that's as much about innovation as celebrating the past.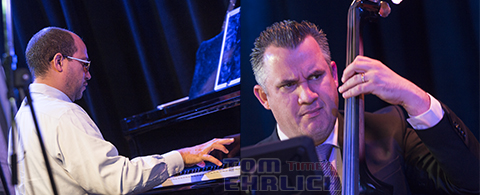 Tany Allende, Caleb Michel, Asley Rosell, Marcos Crego, Jiovanni Cofiño
The rhythm section is tight, intense and never too loud - with de Marcos' daughter Gliceria on vibes and synth, ex-Klímax pianist Marcos Crego, ex-Revé musical director Jiovanni Cofiño on bass and a stunning young rhythm section with Arizona-born Caleb Michel on timbales, Tany Allende on congas and newcomer Asley Rosell on bongó.
Juan de Marcos
De Marcos has become an excellent singer and now uses only one additional lead vocalist, Emilio Suárez, who's also started contributing original compositions.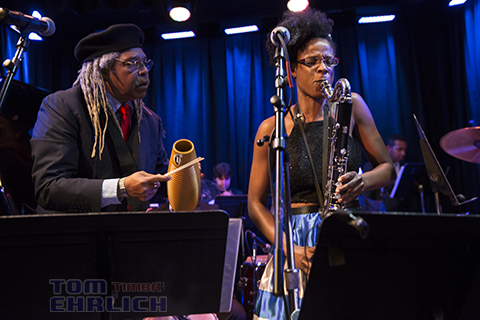 Juan de Marcos, Laura Lydia González
But what continually blows me away about this band is the horn section. While finding a spot in the band for his younger daughter Laura, de Marcos hit on an idea that works so brilliantly it's a wonder that no other bands have adopted it. Placing a bass clarinet below three trumpets creates a completely unique sound and an ensemble capable of sounding as in tune as three trombones, and as ferocious as the agile, but often unruly combination of trumpets and saxes.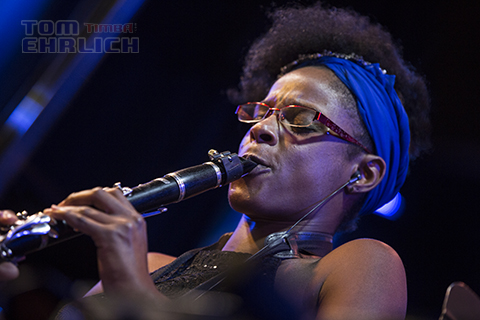 Laura Lydia González
Laura Lydia González combines the accuracy and perfect intonation of a classical player with the bite and rhythmicattack of a percussionist. She also solos on the standard Bb clarinet as I've never heard it played - almost reinventing the instrument. The traditionally straight-laced clarinet tends to be more accurate but less expressive than the sax, but Laura plays with a wailing, soaring tone that sounds more like a soulful trumpet. If you're anywhere near LA or Phoenix don't miss this one.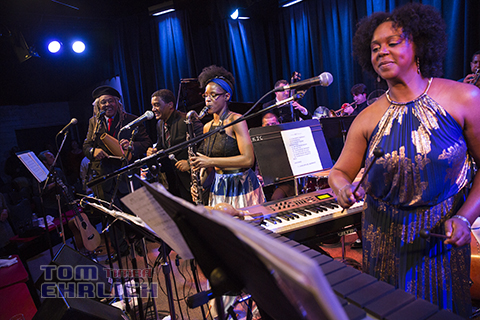 Juan de Marcos, Emilio Suárez, Laura González, Gliceria González