Tom Ehrlich - 2018 Monterey Jazz Festival Part 4
61ST MONTEREY JAZZ FESTIVAL
SUNDAY SEPTEMBER 23, 2018
PHOTOS AND TEXT BY TOM EHRLICH © 2018
For the final day of this years festival, my report will include Wadada Leo Smith's "America's National Parks" project, Diane Reeves & Beleza Brazil and the 60th Anniversary Edition of Monterey Jazz Festival On Tour.
WADADA LEO SMITH'S "AMERICA'S NATIONAL PARKS " PROJECT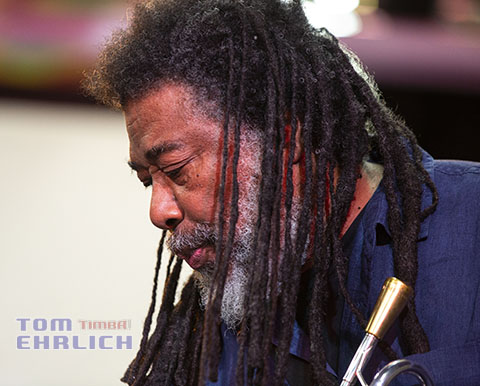 Wadada Leo Smith
Wadada Leo Smith, trumpeter, multi-instrumentalist, composer, and improviser is one of the most acclaimed creative artists of his times, both for his music and his writings. For the last five decades, Mr. Smith has been a member of the historical and legendary AACM collective. He distinctly defines his music as "Creative Music." Mr. Smith's diverse discography reveals a recorded history centered around important issues that have impacted his world. (Taken from Wadada's web site)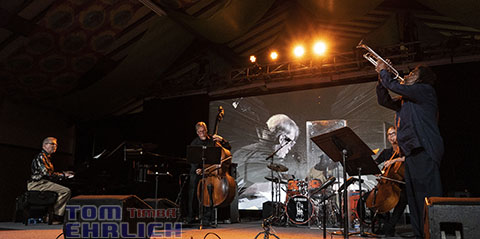 Anthony Davis piano, John Lindberg bass, Pheeroan aLaff drums, Ashley Walters cello and Wadada Leo Smith trumpet
Wadada and his gorup performed his "America's National Parks" project which Wadada pointed out are in danger due to neglect. The performance was enhanced by video on a screen behind the band projecting scenes from national parks and also the band performing. Beautiful music and arrangements which Wadada improvised during the performance, directlng the musicians to go into a particular direction on the fly.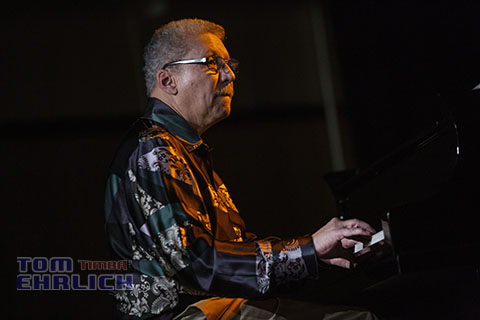 Anthony Davis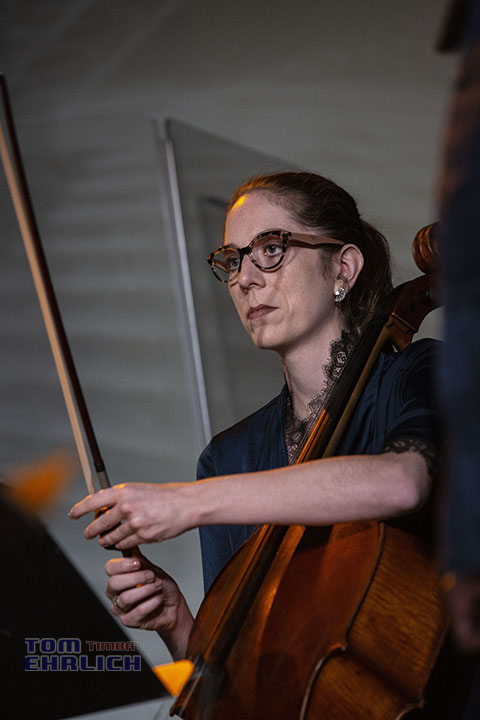 Ashley Walters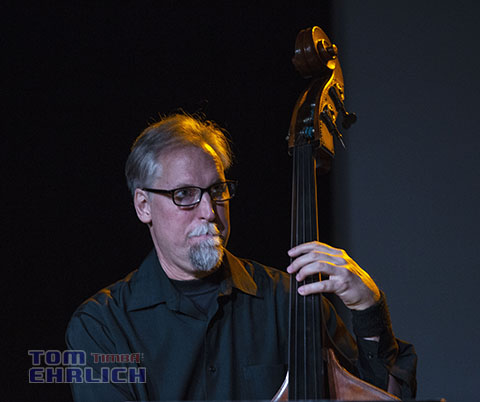 John Lindberg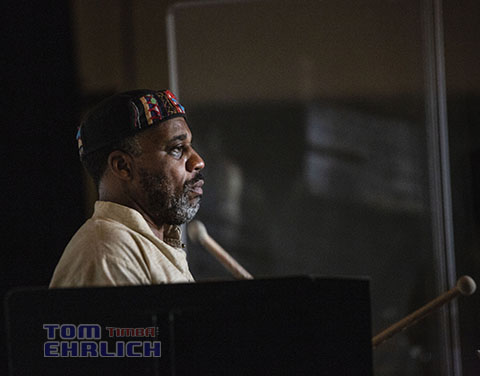 Pheeroad akLaff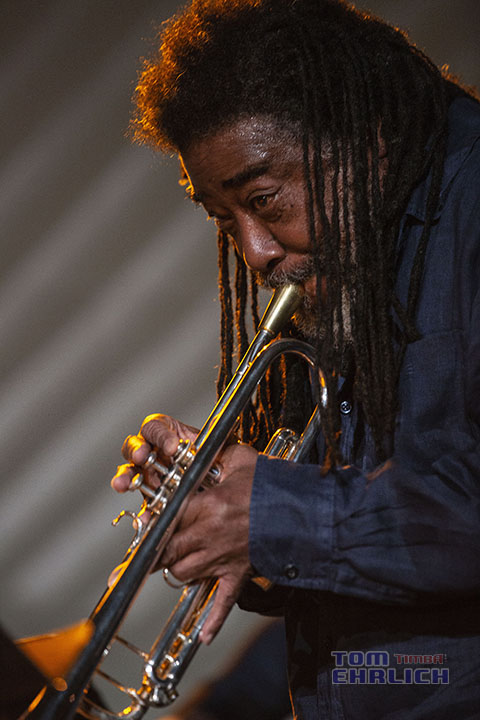 Wadada Leo Smith
Although Wadada has been a well respected jazz musician for many years, this was the first time he has performed at the Monterey Jazz Festival. One thing that was interesting to me, was that Wadada positioned his mics for his trumpet very close to the floor of the stage, so when he played, his trumpet was mostly pointing down.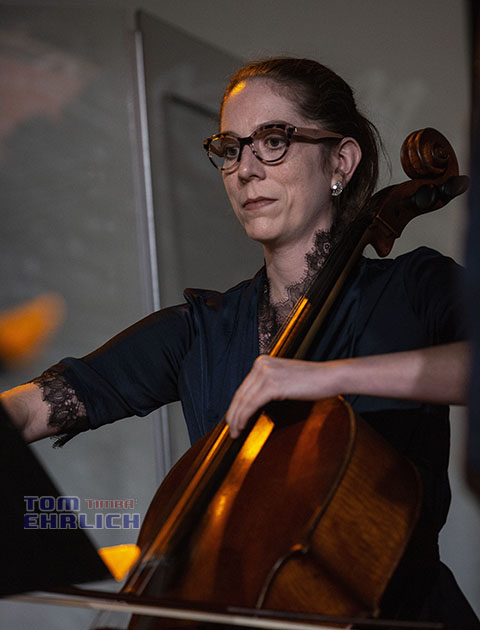 Ashley Walters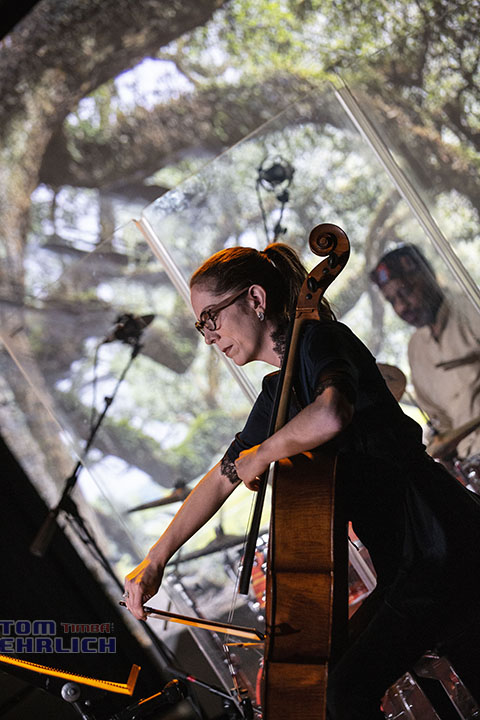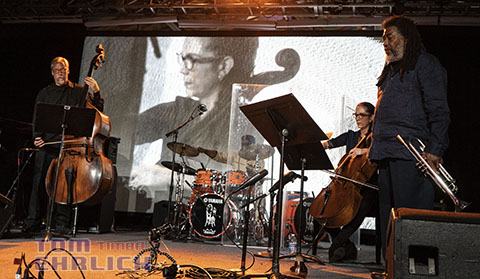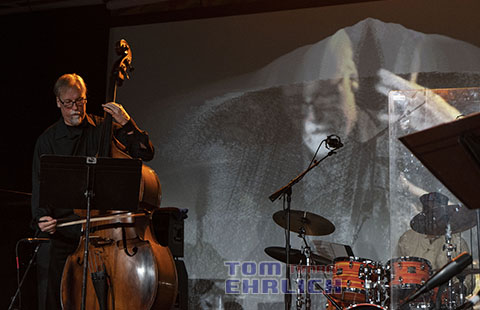 John Lindberg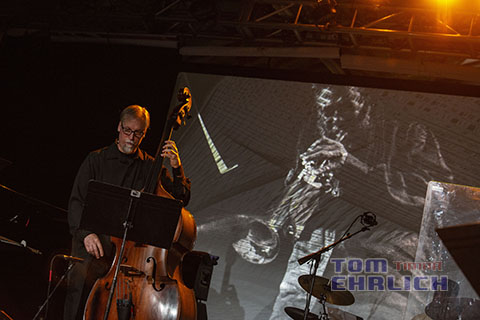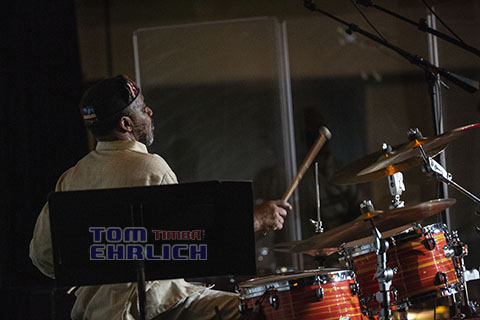 Pheeroad akLaff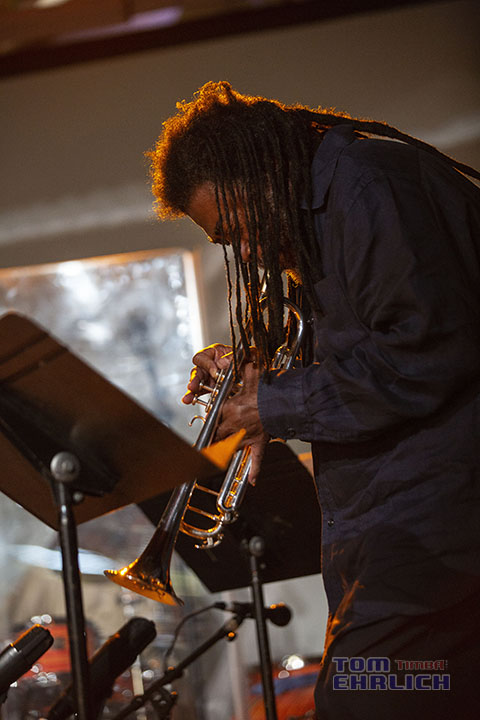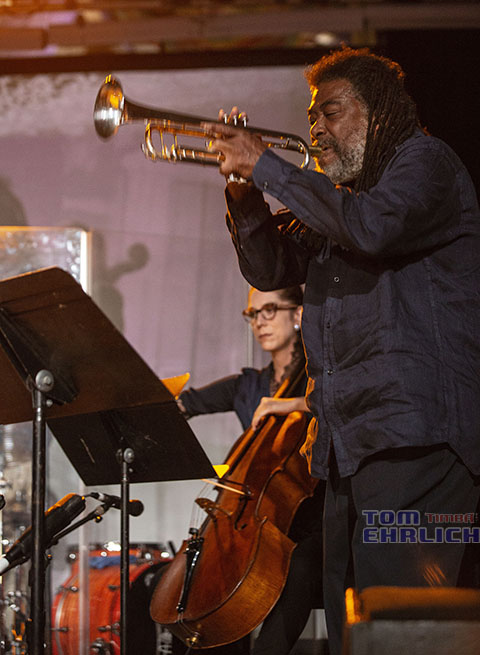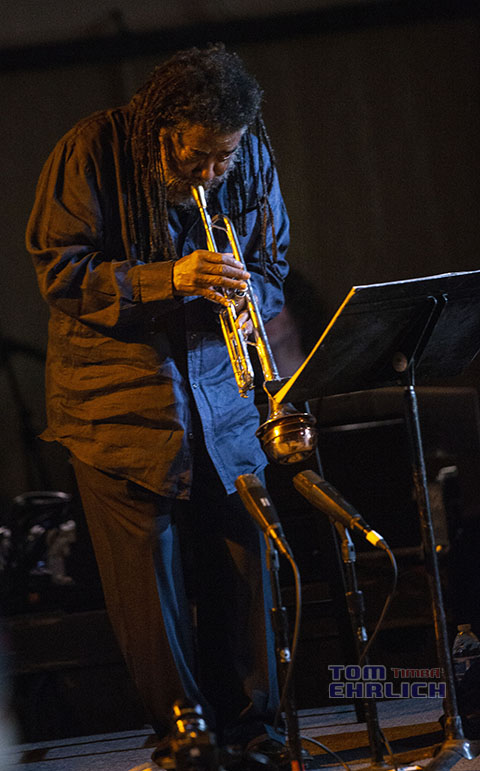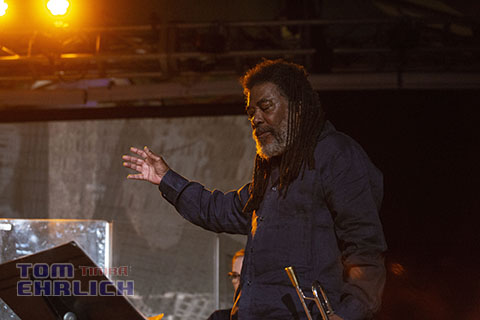 Extremely moving performance.
DIANE REEVES & BELEZA BRAZIL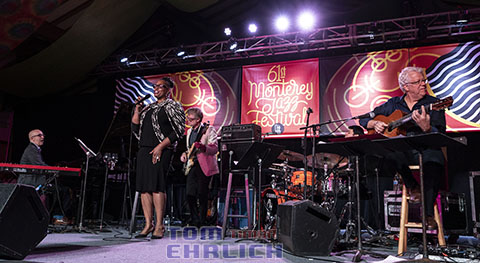 Peter Martin piano, Diane Reeves, Itaiguara Brandão bass, Rafael Barata drums and Romero Lubambo guitar
Diane Reeves has been honored as a National Endowment of the Arts Jzz Master and is considered one of the best jazz vocalists alive. At the festival she presented a new project of hers Beleza Brazil, singing mostlyt Brzailian inspired songs and accompanied by three excellent Brazliain musicians and a top shelf pianist Peter Martin.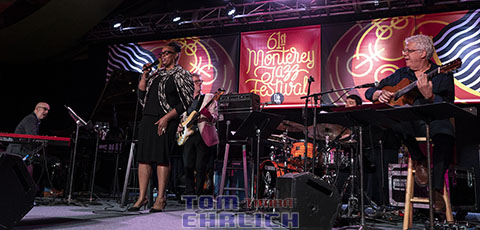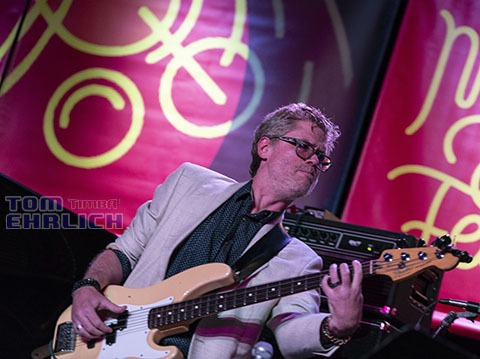 Itaiguara Brandão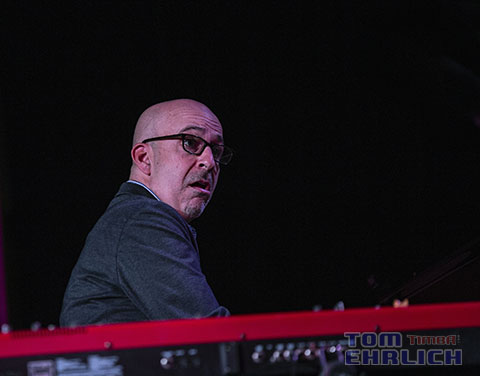 Peter Martin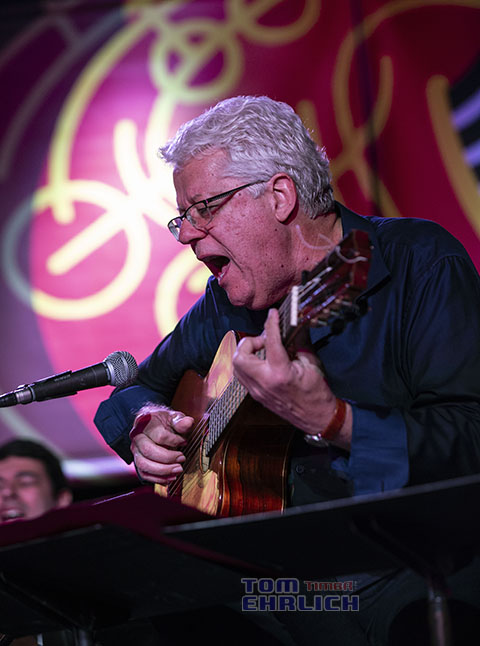 Romero Lubambo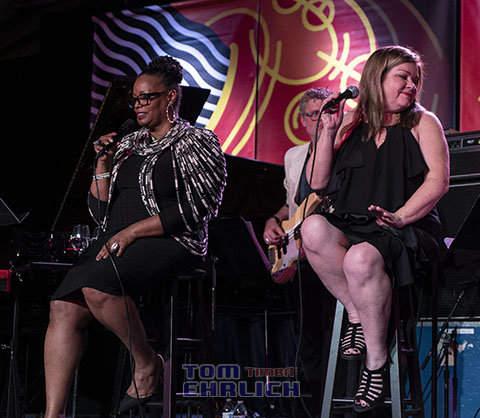 Diane Reeves and Pamela Driggs-Lubambo (Romero's wife)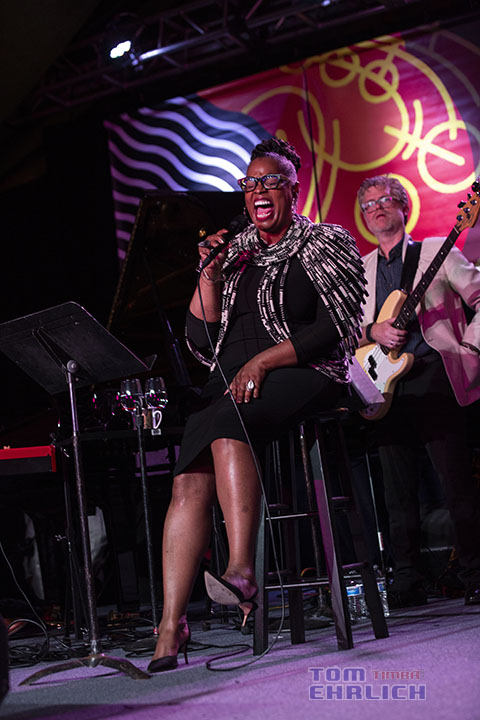 Diane Reeves and Itaiguara Brandão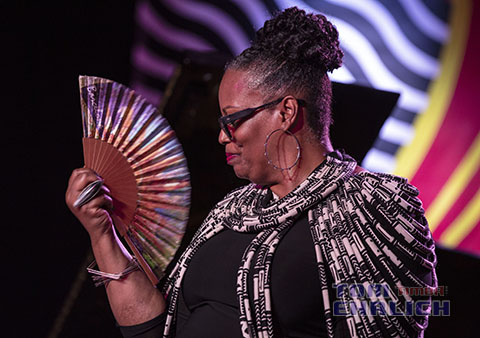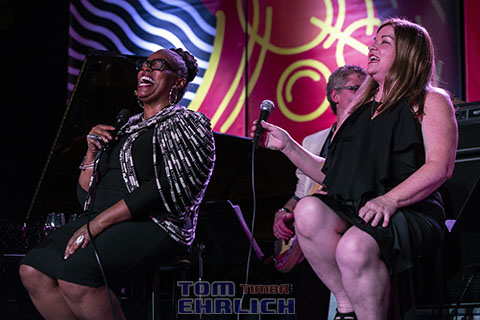 Diane Reeves and Pamela Driggs-Lubambo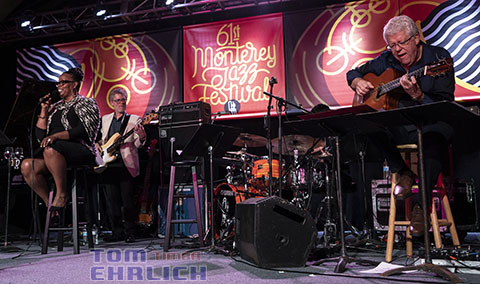 Diane Reeves, Itaiguara Brandão and Romero Lubambo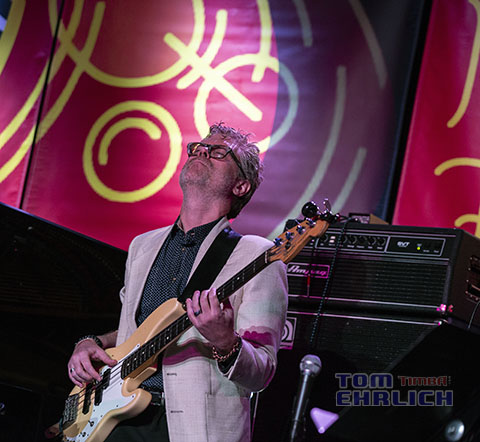 Itaiguara Brandão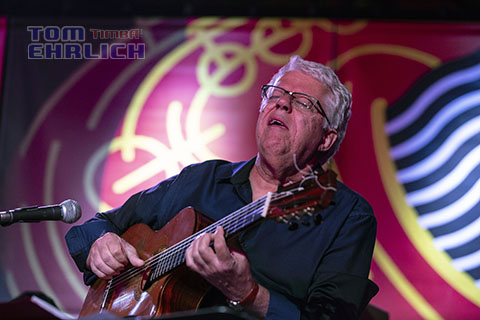 Romero Lubambo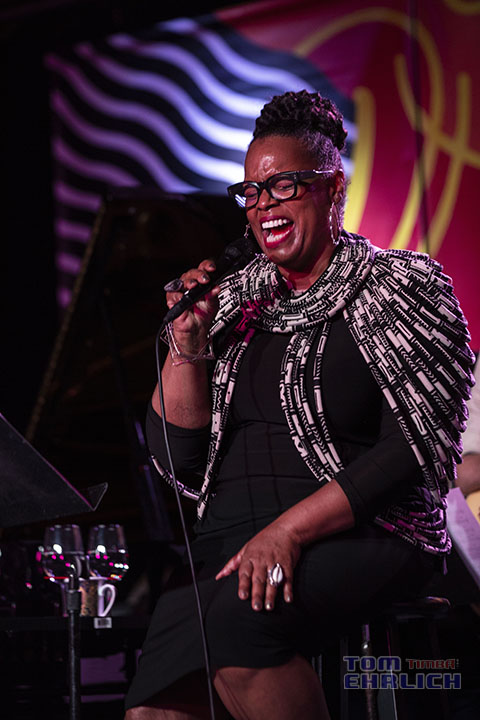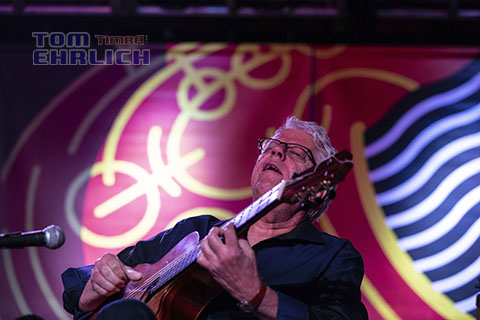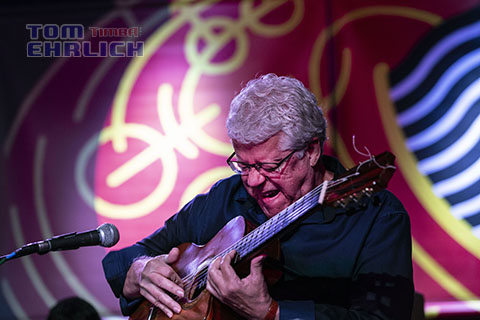 MONTEREY JAZZ FESTIVAL ON TOUR
This band is composed of young all-stars whose ages range from high 20's to middle 30's. Half the members of the band are women which is a first. Every one of these musicians are some of the best on their instrument.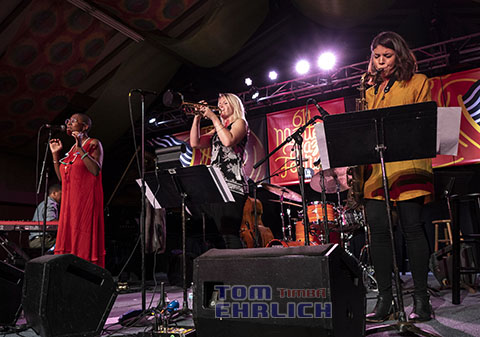 Cécile McLoren Salvant, Bria Skonberg and Melissa Aldana
Cécile McLoren Salvant is a super star at the age of 29 years. She is musically mature much more than her age and for my money she is the best jazz vocalist in the world today. The emotion and sounds she displays with her voice are out of this world. Both Bria Skonberg and Melissa Aldana are also increidbly talented on their instruments and both are also good vocalists. Bria is Canadian' Melissa is Chilean and Cécile is half Haitian and half French.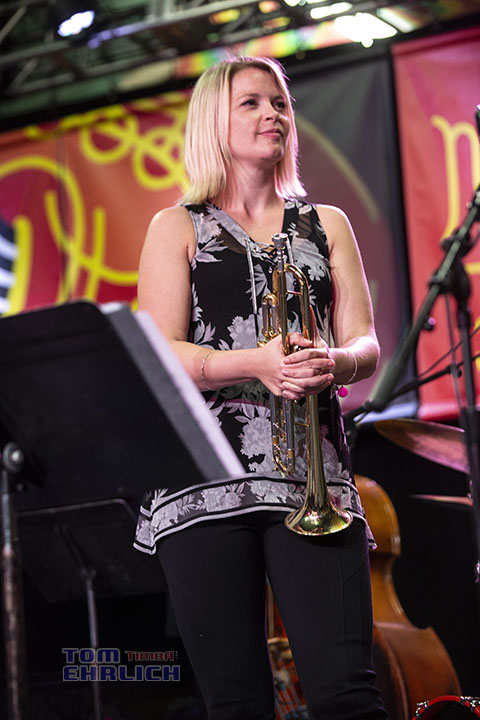 Bria Skonberg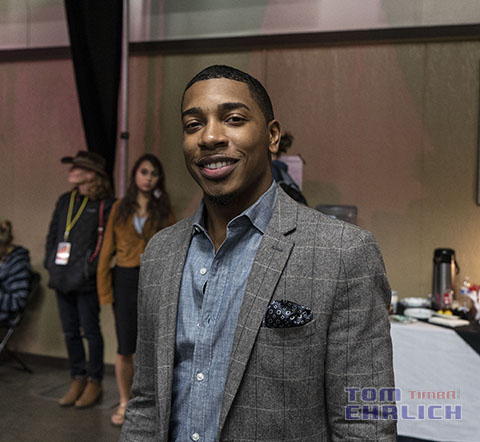 Christian Sands
Christian Sands is also 29 years old and his musical maturity like Cécile is much higher than his age. He is the musical director of the band and he is an excellent composer, arranger and player. He is adept at jazz and Afro-Caribbean styles of music.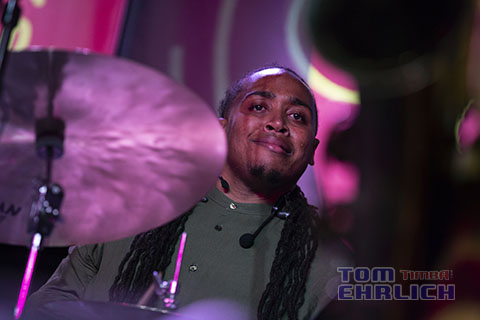 Jamison Ross
Jamison Ross is also an excellent player and a vocalist.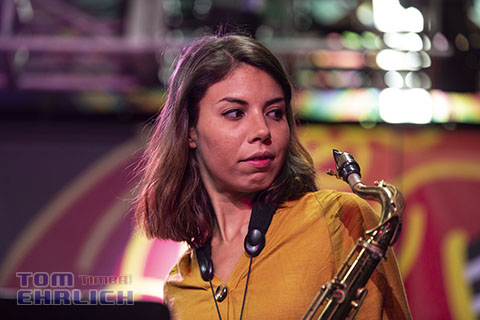 Melissa Aldana
Melissa, originally from Santiago, Chile but now lives in New York City. She is the leader of her group Melissa Aldana and the Crash Trio which has two recordings.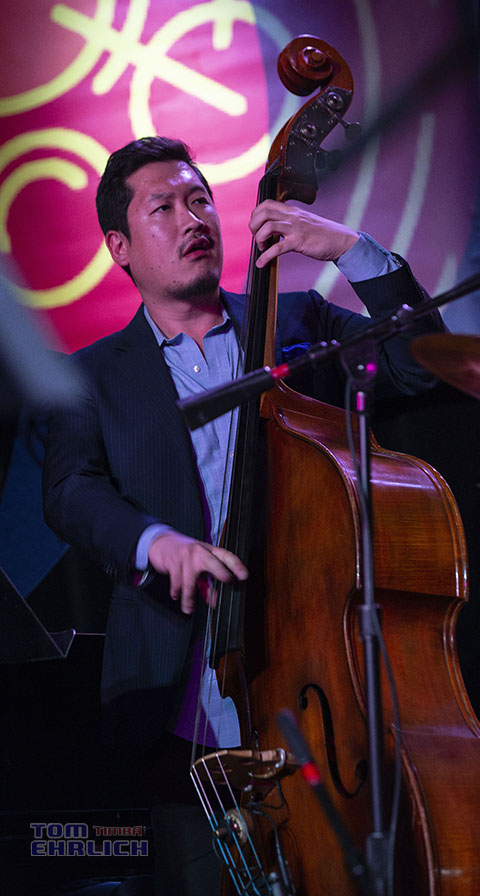 Yasushi Nakamura
Yasyshi Nakamura is the oldest of the group, but still is only 36 years old. he is a first call bassist in New York City and is very active.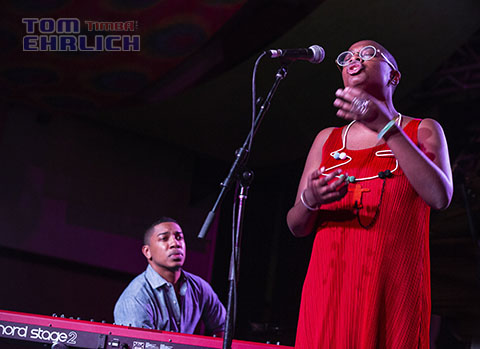 Christian Sands and Cécile McLoren Salvant
Cécile's first song in the performance was an a capella song about a woman being sexually abused by her father. It was so beautiful and emtoionally moving that many people, including Christian Sands and me teared up. It was one of the most emotiionally deep and beautiful vocal performance that I ever experienced.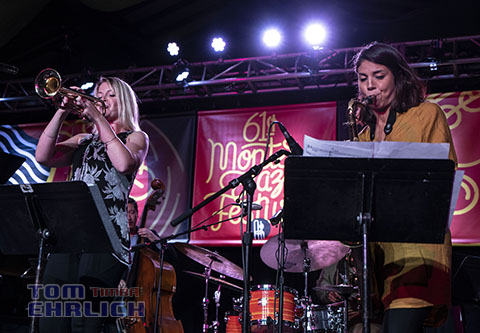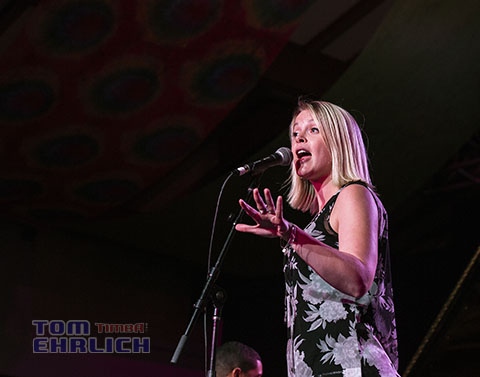 Bria Skonberg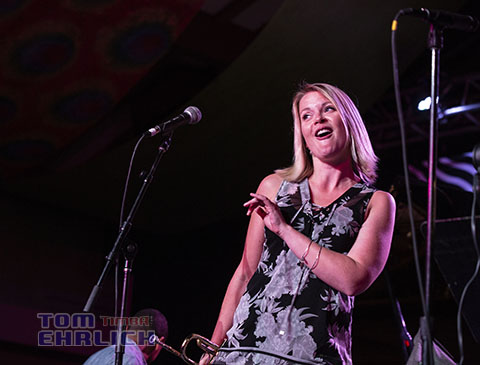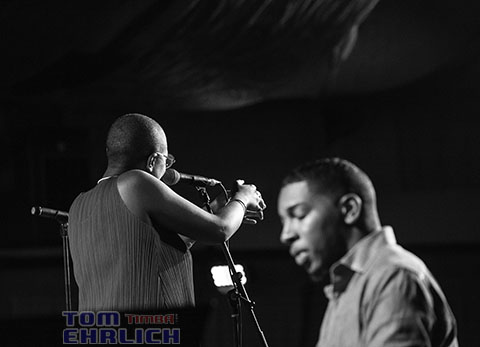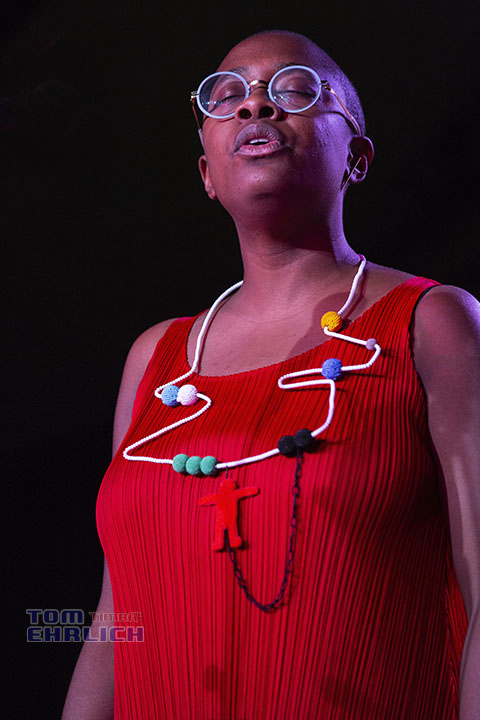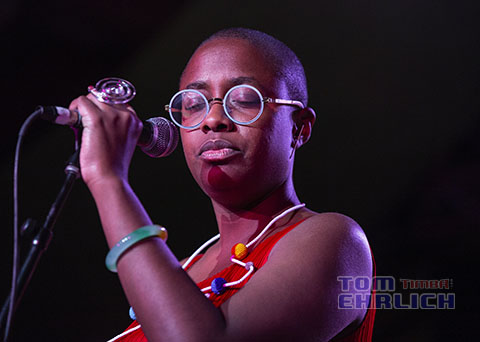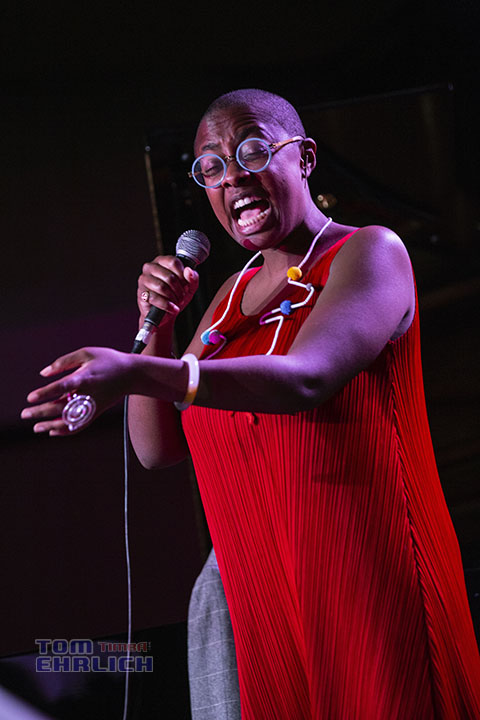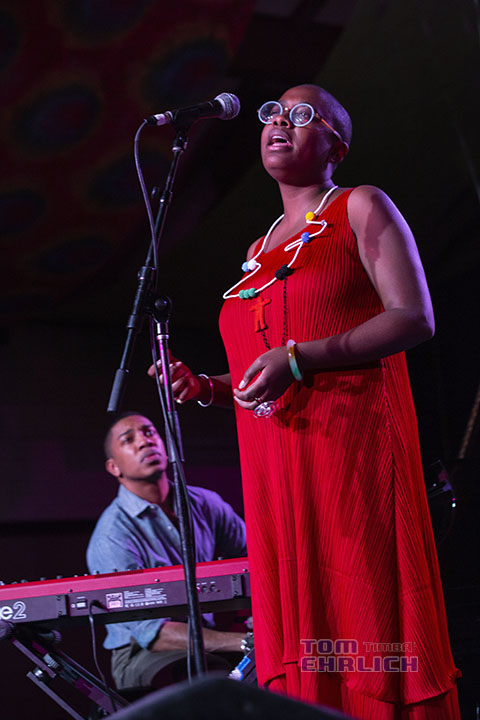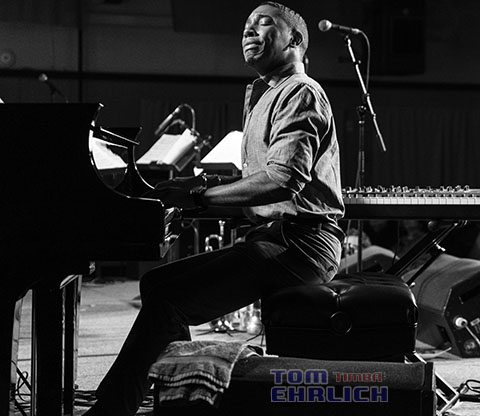 Christian Sands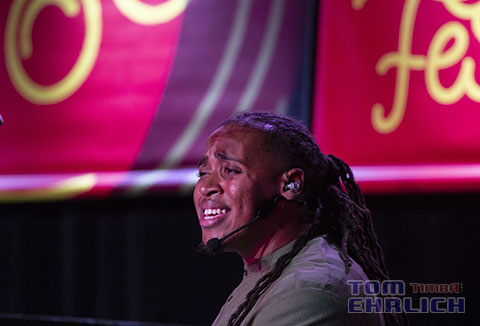 Jamisonn Ross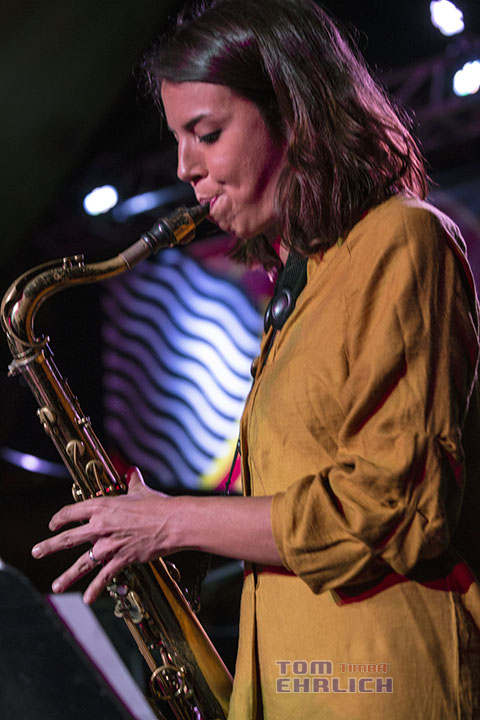 Melissa Aldana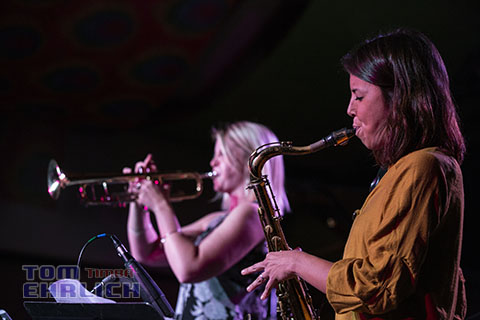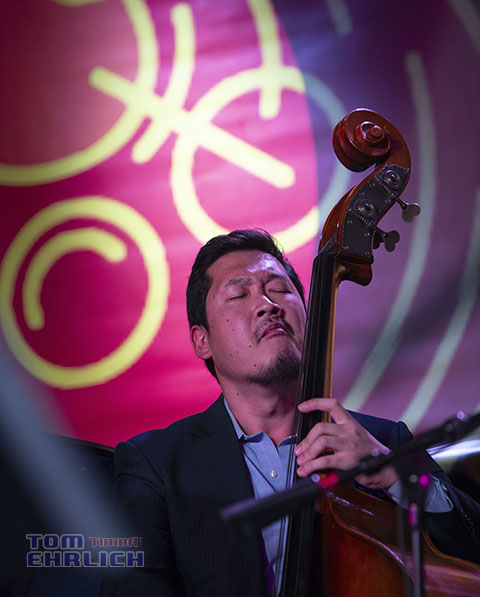 Yasushi Nakamura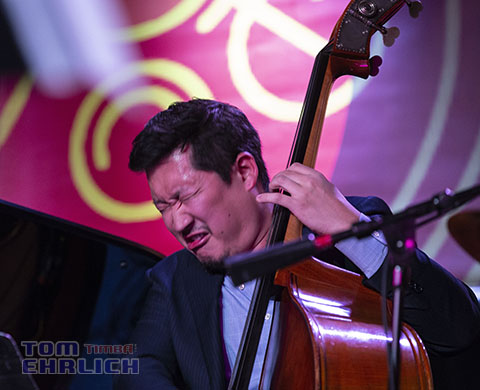 miércoles, 27 septiembre 2023, 07:35 pm