Archivo
New Stuff
[hide]
Photos of the Day
[hide]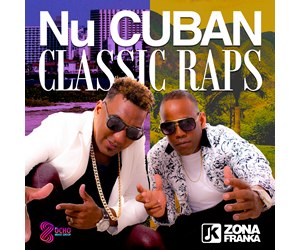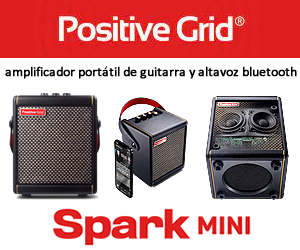 La Última
Amazing Cuban Music Podcasts
Part 2: The Clave Chronicles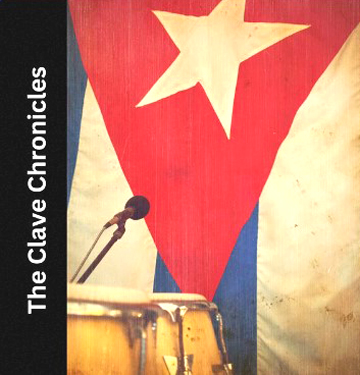 Rebecca Bodenheimer's The Clave Chronicles launched in April and is up to 15 episodes. The host is a bilingual PhD ethnomusicologist with a smooth, pleasant voice and a knack for picking the best possible audio examples and building compelling narratives around them. The episodes fall into two categories: interviews with great authors, and mini-music history lectures.
Interview Episodes
A Deep Dive Into Danzón, with Robin Moore Robin D. Moore (no relation) wrote the go-to book on Cuban music history between the Revolution and the Fall of the Berlin Wall, Music & Revolution -- but that turns out be only one aspect of his expertise. In this fascinating episode he covers danzón, from its late 19th Century origins in Matanzas to its integration into Latin jazz at the hands of artists like Gonzalo Rubalcaba. This episode covers some of the same material (in a different way) as this this Sublette episode of Let It Roll. Another really interesting part of this episode is the group of connections Moore makes between danzón and North American ragtime and New Orleans jazz. When I listen to Jelly Roll Morton, I hear a lot of danzón elements and vice versa.
Arsenio Rodriguez and His Musical Legacy, with David F. García García is the author of the go-to book on Arsenio, which was essential to timba.com's Arsenio section and several volumes of the Beyond Salsa series.
The Birth of Salsa & The Evolution of Salsa These two episodes comprise a two-part interview with Eddie Palmieri trombonist, author of Sounding Salsa, and Columbia University professor Chris Washburne. These are packed with information that was new to me and Washburne is a really great interviewee. Among other things, this episode takes on the old "is salsa just a marketing term" argument, showing persuasively how salsa began that way and then grew into something very unique and compelling.
Rap cubano & Rap cubano Part 2 The guest in this two-parter is Pablo Herrera -- almost certainly the only person in history to be a Cuban hip-hop producer and a holder of a PhD in anthropology. Fortunately his English is excellent, as he gets into some lofty topics. This interview deals primarily with hip-hop that occurred during the timba era, e.g., Orishas and Herrera's own productions. The next episode in our list deals with ...
Cuban reggaetón and reparto, with Mike Levine This one dropped as I was writing this article, and it's pure gold. Like many timba fans, I was disappointed that reggaetón had abandoned so many of the harmonic and rhythmic innovations of timba, but in the intervening years, I did a deep dive into hip-hop and now that I'm hearing current Cuban music with new ears, and with the extremely entertaining Mike Levine as a guide, it's all starting to fit together. This episode is required listening for timba fans looking get a foot in the door and start to hear the post-timba genius of Cuban music in the work of Gente de Zona, Elvis Manuel and (especially, for me) Chocolate MC.
The Poetry and Politics of Nueva trova An interview with Eva Silot Bravo.
Jazz Meets Afro-Cuban Music, with Raul Fernández Dr. Fernández was a big help with timba.com's Timpapedia section and the Irakere section of Beyond Salsa Bass, Vol. 3, (my attempt at pre-timba history disguised as an instructional bass book). He's also responsible for setting legions of Irakere junkies on a quest for the Holy Grail of batúmbatá, the legendary recording of Bacalao con pan that future members of Irakere recorded in Santiago and that found its way to Havana radio, where the public response emboldened them to strike out on their own and form Irakere. We're still searching! But I digress. Fernández is even more interesting in this podcast, where his encyclopedic knowledge of Latin jazz and his wry sense of humor shine through.
Music History Episodes
In some ways, I like these even better than the interviews. If you take them in the right order it's like a college music appreciation course with a great professor. The audio examples are to die for, and Rebecca Bodenheimer has a real knack for organizing her material and presenting it with a calm, soothing voice and exquisite Spanish pronunciation.
Rumba A great intro to "rhumba" (son, as exported outside of Cuba), yambú, guaguancó and columbia. Particularly interesting, as with all of these, is the analysis of the lyrics.
The Cuban Origins of the Bolero
The Roots of the Buena Vista Social Club This one begins with great introductions to changüí and son and then tackles the contrasts between the way Buena Vista-manía was received globally and on the island itself.
The 1950s Dance Crazes: Mambo & Cha-cha-chá
Los Van Van: Cuba's Salsa Train and Los Van Van in the Special Period & Beyond This two-parter covers Los Van Van from its pre-history with Formell & Pupy's work with Revé through Formell's death. Lots of excellent unpacking of lyrics and a great mix of hits and well-chosen deep cuts. [Kevin Moore]