Indice - Table of contents
New Stuff
[hide]
Photos of the Day
[hide]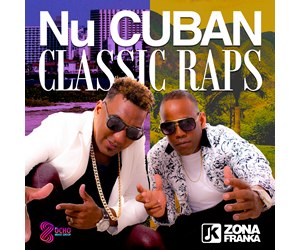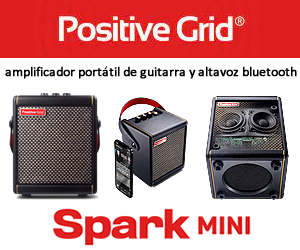 The Roots of Timba, Pt. III - 1982 - Revé y su Charangón
Orquesta Revé -- Elio Revé y su ritmo changüí is one of Revé's best albums and almost certainly his most innovative and historically significant.
All music examples are unavailable on CD - write EGREM!
In 1956, Elio Revé set out from his native Guantánamo to seek fame and fortune in the capital city of La Habana. He didn't have a lot of money or virtuosic technique, but he brought with him his birthright -- something called "changüí". Changüí is to Guantánamo and Santiago what rumba is to Havana and Matanzas, and the two were married in the early 20th century to create the quintessential Cuban genre of son.
Revé's idea was to take Havana by storm with the rustic funk of Guantánamo, but his first group, while it made liberal use of the word "changüí" in its coros and song titles, was essentially a typical charanga orquesta [write EGREM]. A dozen years later he enlisted the services of a young genius named Juan Formell, who created a quirky new genre called changüí 68 [source]. This incipient form of songo was a definite departure from charanga [write EGREM], but once again, it had little if anything in common with the East Cuban folk music [source] from which its name was derived.
Finally, in 1982, after 26 years in the making, Revé's initial vision suddenly burst to life -- with an all-consuming vengeance -- earning the band the street name "la explosíon del momento". The new music was a perfect combination of sophisticated modern son, rumba, and the changüí funkiness that Revé had originally envisioned. In addition to adding bongó and tres, Revé incorporated subtle elements of changüí into the arrangements. For example, the trombones mimic changüí's characteristic pasos de calle by appending 2-beat taglines that toy with the clave of the opening phrases of the cuerpo of Negra con pelo. If you listen to the example very carefully you can hear an actual pair of claves being played, starting on the 2-side. Notice that the first verse starts on the 2-side while a musically identical second verse starts on the 3-side after the trombone tag! This type of phrasing is the most tangible connection to traditional changüí we've thus far encountered in Revé's music, but later, on Matingo, the band breaks down to a pure changüí groove and then layers the other elements back in.
Most people associate the Revé of the 80s with future Dan Den founder Juan Carlos Alfonso, a trio of great lead singers, El Padrino, Alfonsito and Valentín, and a brilliant bassist named Pipo Noroña. But none of these famous figures played on the ground-breaking 1982 album. There was only one lead singer, the great Félix Baloy, who spent a year with Revé in-between stints with Son 14 and Adalberto Alvarez. There were three arrangers: Manolo Coipel, Ignacio Herrera and Jorge Alberto Abal. It was Herrera, about whom we know almost nothing, who arranged the four most brilliant and innovative tracks: Oyan coro, Manyé pa' Catalina, Negra con pelo, and Vamos a Artemisa. The bassist was either Silvio Vergara, who played before and after with Rumbavana, or a mystery man named "Caimán" who was Pipo Noroña's immediate predecessor.
Whoever played bass is worthy of a place alongside Humberto Perera, Carlos del Puerto and Juan Formell as one of the funkiest and most creative of the pre-timba bassists. The slap & pop bass interjections bear an odd sonic similarity to Revé's timbales, which are miked in a very odd way that gives them an almost metallic sound. Throughout the album these two timbres keep popping out of the mix in the most indescribably funky way. Fortunately, the reader can simply "click here" for an example that's worth a thousand words. In addition to the bass and timbal interaction, listen to:
• the exquisite coro singing
• the 3-part harmonies
• Baloy's incomparable guías
• the breakdown
• the counterpoint created by the piano, tres and violins - each playing a different but complementary guajeo
• the closing phrase of the mambo with the trombones repeating a dissonant chord that sounds like an 18-wheeler pounding its horn as it barrels down the highway
As if to help us understand his 26-year trajectory up this point, Revé provides a new version of one of the very first songs he ever recorded. Let's compare the original charanga version of Mi ritmo changüí, circa 1960, to the 1982 version.
Ignacio Herrera arranged the album's 4 most exciting and innovative songs: Negra con pelo and the three we're about to hear. If you have any information about this mysterious figure, please write in.

With such an arsenal of rhythm section instruments, the possibilities for breakdowns are endless. Vamos a Artemisa uses two different approaches. The first breakdown starts with no percussion whatsoever -- first unaccompanied piano, then violins, then bloques, then the full band.
After two glorious Félix Valoy guías, the second breakdown is to an all-percussion rumba, with Valoy "quindiambeándose" like Oscar Valdés with a real set of pipes!
How I would love to have been a fly on the wall at the crazy recording sessions that produced this album! Listen to the cuerpo of Manyé pa' Catalina. Listen to it about 10 times. It's one of the most harmonically bizarre pieces of music I've ever heard, pitting minor chords in the instruments against major chords in the voices in ways that no one would ever dream of! It's ... just ... wrong! But it's so right!
Like Artemisa, Catalina has two breakdowns, and all four are completely different. Catalina's first breakdown goes to bass and clave and then introduces the hook-laden first coro. The second breakdown begins with tres and a rumba guagua pattern and then the congas enter with a Van Van-esque songo marcha. The full band has been in for several coros when a Revé abanico ushers in a fabulous gear change of sorts. The congas switch from songo to a standard marcha, the bells and violins enter, and a rash of other percussion pours in creating an adrenaline rush of rhythmic energy. One inspired passage is followed by another. Revé's timbal solo is accompanied by a euphoric violin guajeo and followed by another great trombone mambo based on the "18-wheeler" motif.
This album has many strange and daring new ideas and not all are perfectly realized. The trombones are sometimes out of tune and the recording quality is terrible in many ways, with so much harmonic distortion in the high range that it's often hard to tell the timbales from the strings of the electric bass snapping against the frets. And yet, like the voices in major against the horns in minor, these flaws often seem to work out for the best. Oyan coro, however, is well-nigh perfect in every way.
• the intro -- The bass, tres, and piano begin with a bluesy unison ("motivo") line and then the violins and bones enter at the same time -- but with drastically different parts that swirl around each other with dissonant interjections until the bones take over and surge to a majestic cadence.
• the cuerpo -- The songwriting, credited to Revé, is brilliant, set against cleverly interwoven trombone and violin parts. There are plenty of sonic problems with the recording of this album, but the violins sound are full and lush - not the least bit scratchy and well-balanced against the bones. This cuerpo also has its share of chromaticism and dissonance, but it's not nearly as wild as Catalina.
• coro 1 -- This is the chord progression we mentioned in the Bayamo en coche section. It's just 4 chords, but it can be heard in two different keys:
| | | | |
| --- | --- | --- | --- |
| F | Eb | Bb | C |
| I | bVII | IV | V |
| V | IV | I | II |
... creating such an infectious ambiguity that it was still "pegao al techo" seventeen years later in Manolito's Para que baile Cuba [source]
• breakdown and coro 2 -- This time the breakdown is to rumba columbia. And the coro itself? Ay dios, ampárame!
Tuesday, 22 March 2011, 07:32 PM