Indice - Table of contents
Lo Nuevo
[hide]
Fotos Del Día
[hide]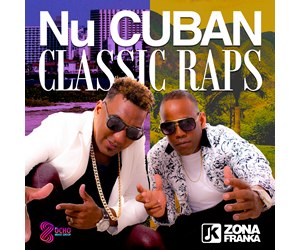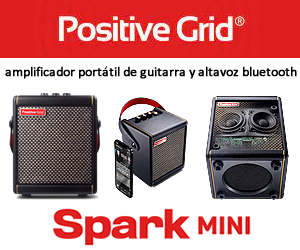 The Roots of Timba, Pt. III - 1988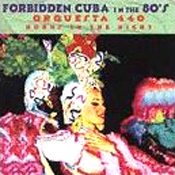 Orquesta 440: Con sabor Carabalí [source] - The second Orquesta 440 album featured so many changes in both personnel and style that it's easier to think of it as a different band entirely, and a very unusual one at that.
On one level, it's a big, modern, highly-virtuosic, jazz-influenced horn & drumset band very much in the mold of Irakere and Opus 13, but it also has a strong charanga undercurrent with distinct violins, flute and cha bell. It also dabbles more than its share in the merengue - comparsa fad that seemed to be sweeping the island in the late 80s.
From the point of view of "the roots of timba", however, the most significant quality of the 1988 incarnation of la 440 was of a more intangible nature - a certain aesthetic in the singing, songwriting and horn-writing that would find its way into the styles of many of timba bands of the early 90s. Here's a collage of timba-flavored excerpts from various songs [source] -- some of which almost sound like they could be from the 2000s.
Saving the best for last, the title track is a classic. We'll have to wait for Piloto and Klímax to hear more cuerpos with this magical combination of sophisticated harmonies and addictive, singable hooks. The montuno section excerpt starts with the type of blues-tinged horn lines that would become essential to the styles of Manolín and Charanga Habanera, then goes into a brilliant coro section sets the stage for timba even as its lyrics pay tribute to Irakere for having set the stage for la 440. All that's missing are the gear changes. Listening to this passge with timba-jaded ears, you can feel the adrenaline building for an explosive pedal section that never quite comes. It's coming though!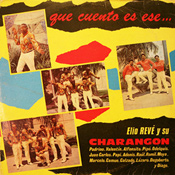 Orquesta Revé: Qué cuento es ése - This is the third and final Revé album before musical director Juan Carlos Alfonso left to form Dan Den.
With Rumberos latinoamericanos and La explosión del momento, Alfonso had already established his credentials on three levels: as a pianist capable of combining rhythmic drive with masterful technique and control; as a gifted pop songwriter (No me cojan para eso); and as an unusually sophisticated and polished arranger (Changüí clave). On Que cuento es ese, he continued to evolve on all three fronts.
Juan Carlos Alfonso the Pianist
As a pianist Alfonso is more comparable to Lilí Martínez or Manolito Simonet than to Tirso Duarte, Melón González or Sergio Noroña (the brother of Revé's bassist Pipo). By this I mean that he accompanied the arrangements [source] with flawless classical technique and orchestration, and played exciting and virtuosic solos [source], but when it came to the montuno section, his tumbaos were fairly predictable. To put it another way, he was a brilliant pianist but from our "roots of timba" perspective, not one of the pioneers of the bold new style that involved creating distinct piano tumbaos for each new song.
Juan Carlos Alfonso the Songwriter
Alfonso wrote two more huge hits for this album, both overflowing with harmonic, melodic and lyrical hooks.
Más viejo que ayer, más joven que mañana [source] begins with the afore-mentioned piano intro which leads to a montuno preview section. The most original and haunting part of the cuerpo is the opening phrase. The cuerpo is followed by an instrumental passage which leads to what sounds like it should be the montuno section, beginning with the same melody as the montuno preview. But Alfonso surprises us by continuing the cuerpo with some very interesting new material before finally giving us the montuno proper. The second montuno is also very strong and features some exceptionally creative singing from Valentín as he slides in over the top of the coro with a beautiful descending guía.
It's easy to hear why La gente no se puede aguantar [source] was such a monster hit. To understand the title ("Revé's fans simply can't be restrained") just imagine an extended live version of this song in 1988 Havana. Every section has a world-class hook, beginning with the opening vamp. The cuerpo isn't as long and complex as Más viejo but it's at least as catchy and Alfonsito's voice has an amazing resonance that strongly reminds me of one of the greatest timba singers. I've never interviewed Carlos Kalunga of Klímax and Manolito, but I'd be willing to bet that he grew up singing along with this track.
Juan Carlos Alfonso the Arranger
As good as the opening of La gente no se puede aguantar is, it's surpassed by the coros and Alfonsito's guías, and this is also where the foreshadowing of timba is most evident. To understand the connection, let's step back and discuss coro sections in general. The normal formula calls for a rhythm section tumbao of 1, 2, or 4 claves with the coro and lead singer alternating. As we'll discover when we get to the 90s, the timba arrangers delighted in twisting and extending this formula in every conceivable way, and we can hear the beginnings of this trend in La gente no se puede aguantar.
Coro 1 lasts one clave and leaves symmetrical 1-clave holes for Alfonsito's guías, but listen to the 2-clave chord progression. The coro is sung against C - C - Bmi7b5 - E7 while the guías use Ami - Ami - Dmi7 - G7.
Coro 2 is asymmetrical on two levels, leaving Alfonsito two different types of hole and bringing the trombones and violins into the mix:
claves
arrangement element
1.5 + .5 + 2
coro + guía + coro
2
trombones
2
violins (El manisero quote)
4
guía
1.5 + .5 + 2
coro + guía + coro + guía
4
guía
1.5 + .5 + 1 + 1
coro + guía + coro + guía (overlapping)
4
guía
||: .5 + 1.5 +.5 + 1.5 :||
||: trombones + coro + trombones + coros :||
(w/ vocal interjections)
Alfonso saves his most ambitious arranging for the final two tracks Recuerdos de aquel solar [source] and the title track Qué cuento es ése [source]. Both are spectacular examples of the "orchestrated guaguancó" format.
Rumberos latinoamericanos (1986), La explosión del momento (19875), and Qué cuento es ése (1988) can be thought of as a trilogy that combines the almost symphonic grandeur and detail of Alfonso's arranging with raw, rustic, funky groove of the Revé rhythm section and one of Cuba's greatest and most perfectly-balanced 3-singer front lines. It's sad that they went their separate ways after 1988, but just as this band helped us forget the disappointment of the breakup of the great 1982 band, Revé would once again land on his feet with the next great incarnation of the Charangón.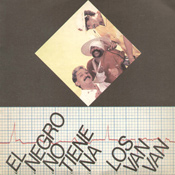 Los Van Van: El negro no tiene na' [source]
The humorous title and artwork of LVV's 1988 LP were meant to dispel a not-so-humorous (and completely untrue) rumor that Pedro Calvo had AIDS.
But musically this is Pupy's album. It's the only LVV album to lead off with one of his songs, and it was with that song, Me gusta y no puede ser [source], that Pupy really began to settle into the style that he would develop in the timba era, first with Los Van Van [1994 - source], and later with his own group [2002 - source].
We've previously discussed the 2002 excerpt, Qué cosas tiene la vida, because it's such an extreme example of the difference between timba and salsa bass tumbaos, so it's interesting to find an even more extreme example some 13 years earlier during the first coro of Me gusta y no puede ser.
xx0x 0xxx 0xx0 xxx0 2-3 rumba clave
xxx0 xxxx xxxx xxxx kick (coro)
0x0x 0x0x xxxx xxxx bass - Me gusta y no puede ser - 1988
Changuito's playing during the introductory breakdown is particularly brilliant:
xx0x 0xxx 0xx0 xxx0 2-3 rumba clave
xxxO xOxx xxxO xOxx Changuito
xxxO xOxx xxxO xOxx Changuito
xxx0 xxx0 0000 x00x Changuito (0=double strokes)
0x0x 0x0x 0x00 x00x Changuito
0x0x 0x0x xxxx xxxx bass (repeats 4 times)
Another wild Pupy track that foreshadows his dark quirky tumbaos of the 2000s is Me falta un año. Pupy also arranged Pedro Calvo's huge hit Se acabó el querer, often quoted by timba singers.
Moving on to Formell's contributions, the title track illustrates one of the great strengths of the Van Van of the 80s and 90s -- the contrasting (and complementing) styles of these two great composers.
If this Pedro Calvo guía from El negro no tiene na' sounds familiar to fans of the later Van Van, compare it to this Angel Bonne guía from Havana City [source] from Llegó Van Van 11 years later. One of the most fascinating things about this "roots of timba" study is to realize that the timberos have been hearing all the pre-1990 hits of Los Van Van, Revé and La Ritmo all their lives and little fragments can't help but subconscious surface in their own recordings. It's all part of the creative process and if you really want to understand timba, it helps greatly to be familiar with the music that came before it.
Formell's Este amor que se muere runs the gamut. The ultra-melodic cuerpo quotes Bewitched, an old song by Frank Sinatra (you know, the American Beny Moré), but the montuno is a throbbing minor groove that foreshadows Manolito y su Trabuco. To cap it off, Formell adds a mambo in 3-clave phrases such as the one he used in La titimanía.
The shakeup began, as usual, with Revé. After the magnificent Qué cuento es ése, Juan Carlos Alfonso left the group to form Dan Den, taking with him the wonderful singer Ricardo "Alfonsito" Alfonso. Dan Den didn't release a record until 1990. At the same time Héctor Valentín went from Revé to Adalberto, joining the man he replaced in Revé, Félix Baloy, and immediately recording on Adalberto's 1988 album, Fin de semana. Meanwhile, Tony Calá left Ritmo Oriental and recorded in 1988 on the last album of Grupo Nueva Generación before El Tosco renamed the group NG La Banda.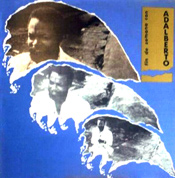 Adalberto Alvarez y su Son: Fin de semana. - Having barely finished his work on Revé's Qué cuento es ése, Héctor Valentín found himself in the studio with Adalberto singing lead on both the opening and title tracks.
The merengue-esque Lo que está pasando, [source] also features some great tres playing from Pancho Amat, and some wonderful slap & pop bass (we're looking for a complete list of musicians).
Fin de semana es la cita [source] is one of Adalberto's best cuerpos and also has a great mambo that, to my ear, had a big influence on Issac Delgado's La fórmula. After years of listening to that song as an independent composition, it's interesting to finally get familiar with the earlier music that it was written to salute. When Fin de semana was released, Issac was singing with Pachito Alonso and about to join up with NG La Banda.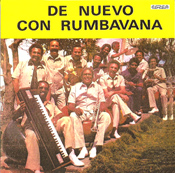 Rumbavana: "De nuevo con ..."
This may have been the last Rumbavana album with Joseíto González, and it's definitely one of their best. Unfortunately, we've yet to find a single track on CD, so this is a prime reason to write EGREM and beg them to methodically and thoroughly reissue their huge catalog of music.
Rumbavana had been the last holdout in terms of preserving the pure conjunto instrumentation of bongó and congas but when they finally gave in and added timbales (and kick) they put them to very innovative use. Si me hablan de ti, tío contains one of the first examples of an important aspect of the timba "gear" concept. The example begins in normal marcha and then breaks down to a gear where the piano continues but the congas and bells drop out. The bass switches to a higher pitched, less sustained, semi-slap & pop tumbao and the timbalero plays kick drum (and/or low tom). We've heard many such examples in the 80s, but what happens next is much more unusual. The congas and bells re-enter, but not with their normal patterns. The conga marcha sounds like the "catá-songo" pattern we discussed on Van Van's 1987 album. Rumbavana spends longer on each gear, but if you listen again to the excerpt, you can hear a series of rhythm section modes that's conceptually similar to what we'll hear with NG La Banda and Charanga Habanera in the 90s.
3rd gear - piano plus normal bells, conga, bass
bloque
1st gear - piano, but no bells, no conga, altered bass, clave and kick/toms
2nd gear - congas and bells enter with special, non-marcha parts
3rd gear - return to normal
complete excerpt
Now let's listen to for this same pattern (normal - congas drop out - congas return with altered marcha - normal) in NG La Banda (1990) [source] and Charanga Habanera (1999) [source] [footnote]. Rumbavana stays on each gear for longer, odd lengths of time, imparting less anticipation and "inevitability" to the changes, but the underlying concept is there. The reader might wonder by this point why we consider timba a distinct genre even after finding evidence of most of its defining characteristics in the 70s and 80s. The answer is that NG and CH used this approach several times on nearly every song, thus making it a part of their arranging style rather than an isolated creative event.
El quimbombó de Georgelina is much more traditional, but it does have a very adventurous rhythmic horn figure in the cuerpo that might remind timba fans of the same spot in the cuerpo of Charanga Habanera's Usa condón [source].
Sazonando, a fairly straight cover of a song Lilí Martínez' wrote for Chappottín in the 50s, featuring a Joseíto González piano solo worthy of the master Lilí. Another great cover is Pablo Milanés' Buenos días América.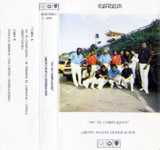 Nueva Generación: No te compliques - The group that would soon be called NG La Banda had yet to incorporate the rhythm section innovations that would lead us to call it "timba", but it already had Tony Calá, Issac Delgado, Pan con salsa, Piloto and Los metales de terror.
This was one of the first recordings ever written about on timba.com, long before the days of audio excerpts, so I've gone back and added audio to the original review in our NG La Banda section (también en español) (also in Hebrew).
There's a track on the Milan Records CD "Best of NG" called "No te compliques" but it's misnamed. The real title track [write EGREM] is quite different from any other NG song. It has strong overtones of Earth, Wind & Fire with a dash of Mezcla thrown in for good measure. The vocals are split between Valdés and Calá, but the inimitable voice of Issac is clearly audible in the coros. It has some great singing and if you're lucky enough to track down a copy check out the tremendous trumpet solo by Juan Munguía at 3:15, which ends with a perfect glissando up to a high F#. The song that "Best of NG" calls "No te compliques" is actually the second track, Se terminó el carnival, a melodic salsa track marred by a ridiculous digital reverb that makes the vocal sound like it's being sung in a very large tin can. Nevertheless, Issac sounds great [source] and even in 1988 his style was already mature. The most Timba-esque section is the funky mambo at 2:55 and there's nice electric piano solo from Peruchín. Conga orientadora, never released on CD, is a Latin Jazz piece, more along the lines of Irakere or NG's predecessor, Nueva Generación, but at 4:31 the coro comes in [write EGREM] singing "NG La Banda". Perhaps it was used as a theme song in early concerts. This opens things up for Tony Calá, who like Issac, was fully ready for primetime. Of course, by this time Calá had already had a string of hits with Ritmo Oriental so he was hardly a rookie. He also sings what is probably the album's strongest track, Ponle el biberón, previously recorded by Nueva Generación on Abriendo el ciclo and later by NG on the live album En cuerpo y alma. The songwriting is good and the singing is great. In addition to Calá, someone's newborn child was brought in to record a brief guía at 1:07. There's a hip timba-esque bloque at 3:03 and nice solo by El Greco at 3:14. The other horns come in with a Duke Ellington quote near the end of the solo. Ponle el Biberón can be found, (correctly named!), on Best of NG, as can the next track Cha Cortés. The imaginative "Best of NG" liner notes list the composer as Juan Formell, but it's written by Cortés, as confirmed by César's original tape. It's a mellow Latin Jazz head with some fiery horn breaks, and a couple brief coros. Tosco's flute playing is featured throughout. He's a hell of a great flute player - very virtuosic as one would expect, but his tone even more remarkable - very sensual and in tune. The last track Generaciones, arranged by Germán Velazco is another Latin Jazz -fusion track with some scat-singing from Valdés.
martes, 22 marzo 2011, 07:32 pm