Indice - Table of contents
Lo Nuevo
[hide]
Fotos Del Día
[hide]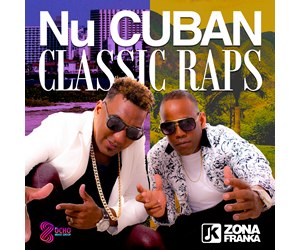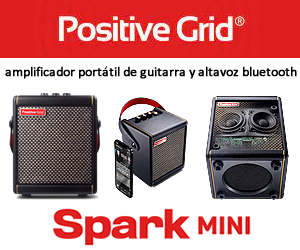 The Roots of Timba, Pt. III - 1987 - Revé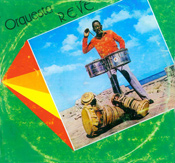 Orquesta Revé: La Explosión del momento
By 1987, Orquesta Revé's popularity had earned them the street name "La explosión del momento" -- providing a perfect title for their third album since creating the innovative charangón instrumentation.
Musical director Juan Carlos Alfonso had established himself as one of the most brilliant and sophisticated arrangers of the era. As an introduction to Alfonso's arranging prowess, let's start with a rare non-dance track, Injusta duda [write EGREM]. The charangón format has a large palette of timbres for the arranger to deal with: piano, tres, violin section, bass, trombones, chorus, and lead voice. Injusta duda showcases each element and calls attention to the exceptional group of musicians that Alfonso had at his disposal. Papi Oviedo's tres playing combines the rustic changüí feel with the execution of a classical guitarist. Similarly, even El Padrino's most rootsy "voz de vieja" vocalizations are delivered with flawless intonation and control. Pipo Noroña's bass-playing is effortlessly virtuosic and is featured throughout the album with several solos and bass introductions such as this slap & pop section from El ron es pa' después [source].
Now let's listen to Alfonso weave all these elements together into one of the most creative tracks of the 80s, No me cojan para eso [source]. Pipo plays the introduction alone using bass harmonics, followed by a nice bloque and a short montuno preview.
The cuerpo, sung by Alfonsito, begins with an extremely creative chord progression. A survey of thousands of songs, Latin and otherwise, will confirm that it's almost impossible to use a minor chord on the 7th degree of the scale without modulating. The Beatles managed it with major chords in Sexy Sadie and I'm so Tired [source], but Alfonso does it with a minor vii chord: C - F - C - C | Bmi - Bb - Ami - Ami, creating a truly memorable hook. [note: this excerpt is from the De nuevo version which demonstrates the harmony more clearly].
The long and lovingly-constructed cuerpo is full of such magical passages. Pay special attention to this downward motif -- Alfonso, like a classical composer, will bring it back in a different guise in the wonderfully innovative mambo.
"Mambo" is a word with many meanings. Arsenio Rodríguez created the concept when he replaced the single, improvising trumpet of the son sexteto with a pair of trumpeters and wrote short, repeating rhythmic figures for them to play at the climax of each arrangement. Arsenio called these sections diablos [source]. When Cachao decided to incorporate this approach in Arcaño's danzón orquesta, he called it "mambo". It became so popular that bandleaders such as Pérez Prado began to write entire arrangements in this style, creating the "mambo" genre. In his excellent treatise on Arsenio, David F. García relates that Arsenio began to rue the day he "created the monster" because the mambo craze had taken the focus off of songwriting. Eventually Latin dance arrangements evolved to a format that consisted of a cuerpo followed by a montuno section consisting of multiple alternating coro and mambo sections. At first most mambos used the same chord progression as the coros, but by the timba era it became common to create a new harmonic vamp for the mambos.
With No me cojan, JC Alfonso goes several steps further. Instead of writing a repeating vamp, this mambo is a composition within a composition, with independent trombone and violin parts intertwined over a continually evolving chord progression. Then comes the masterstroke. Remember the downward motif from the cuerpo? As the mambo ends, we hear it again - but in the wrong key! But instead of repeating as it did in the cuerpo it continues downward, bringing us back to the original key and the bloque the led to the montuno preview. Now listen to the complete mambo in context.
Another dazzling arrangement is Changüí clave [source]. The genius of JC Alfonso's arranging is that he makes it seem like an impromptu jam session, with instruments, drums and voices coming in and out of the mix when in fact, he's controlling every entrance with exquisite attention to detail. In this first excerpt we have:
-- 3-part unaccompanied vocal
-- instruments and percussion in unison
-- 3-part unaccompanied vocal (repeat)
-- instruments together with percussion commenting
-- clave alone, followed by standard layering of guaguancó percussion
-- first voice enters
-- second voice enters in unison
-- third voice enters in harmony
It's a particularly nice touch when the third voice enters higher while the overall melody is going down.
The next section continues in the same vein -- highlighting the bass, tres, piano and voices in various ways and finally building up to the band's full entrance and El Padrino's pregones.
The second coro starts against a triple time rumba columbia-like folkloric groove. Here's a loop of the basic phrase in normal tempo and at half speed.
There's a rhythmic tug-of-war of sorts with the percussion holding the triplet groove and the voices and instruments straining towards straight time, creating an exhilarating rush when the band finally roars in and decides the issue.
Espero que pase el tiempo [source] features another of Alfonso's sophisticated mambos, with beautiful interplay between the trombones and violins and, as usual, sections which solo various parts of the rhythm section. Also listen to the strange but beautiful melody of Valentín's last guía before the mambo begins, single-handedly implying a completely different chord progression. Our second excerpt features another great coro, Pipo and Alfonso trading solos, and an aggressive trombone mambo before fading out as Elio Revé overdubs his trademark vocal interjections over his own solo.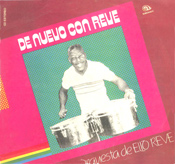 Orquesta Revé: De nuevo - Both No me cojan para eso and Changüí clave were re-recorded on the mysterious De nuevo album that Revé recorded in Santiago for Areíto's sister label, Siboney. The album also contained two hits from Rumberos latinoamericanos and a long traditional medley of Juan Almeida songs that takes up all of side A.
All the versions that can be found on CD reissues are from Explosión del momento. The De nuevo versions would be ideal bonus tracks for the comprehensive Revé box set that we're trying to encourage EGREM to release.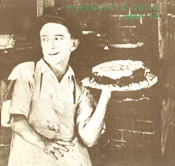 Opus 13: Merengue a quilo - The pre-Paulito Opus 13 might be thought of as "Irakere without the identity crisis". They picked one of Irakere's split personalities -- dance music with high-octane horn arrangements, jazz-influenced harmonies, and cream of the crop musicianship -- and made it their own, providing a showcase for Joaquín Betancourt and Juan Ceruto, two of the most sophisticated and urbane arrangers Cuba has produced.
The title track is one of the hipper products of the late-80s merengue craze, featuring the slapping and popping [write EGREM] of bassist Carlos del Pino (now in NY), horn writing and playing that gives Los metales de terror a run for their money, and several nice breakdowns.
This was the final album with conguero Miguel "Angá" Díaz (who solos on Tú no eres el mejor) and the first collaboration with the great vocalist Jacqueline Castellanos (now in Spain), whose influence on future timba divas can be heard on Una cintura de sol.
martes, 22 marzo 2011, 07:32 pm