Michelle White - Timbera Archives October 2008
Monday October 6 2008 - Leonel Limonta y Team Cuba Nueva Generación
A video is in production and will be released very soon for Leonel Limonta's new song Así somos. If you haven't heard the song yet, it is dedicated to the victims of hurricane Gustav and Ike. It is a message of optimism, solidarity and thanks to the many countries and organizations that have stepped in to help the Cuban people in the recovery process. The song is interpreted by young musicians that Limonta has named "Team Cuba Nueva Generación".
You can listen to the entire song at Azúcar Negra's MySpace site.
Credits: Alain Daniel, Dantes Cardosa from La Charanga Habanera, El Noro and Ricardo Amaray, from Manolito Simonet y Su Trabuco, Rusdel, Yordis and Ailyn, from Azúcar Negra, Aldo Isidro from Adalberto Alvarez, Arlenis and Monica Mesa, ex-singers with NG La Banda, Cristian and Rey Alonso, from Pachito Alonso y Sus Kini Kinis, Barbarita from Anacaona, Leoni Torres ex-singer of La Charanga Habanera, Alexander Lara ex-singer of Pupy y Los Que Son Son and Azúcar Negra, Renesito, ex-timbalero of Pupy and singer with Charanga Latina, Nelson Manuel singer and director of his own band, and special guests Juan Formell and César "Pupy" Pedroso. The orchestra is Azúcar Negra, arrangement by Julio Cesar, pianist and musical director of Azúcar Negra. Musical producer and composer of the song is, Leonel Limonta, director of Azúcar Negra. Recorded by Pedrito at EGREM, mixed by Leonel Limonta and Pedrito ,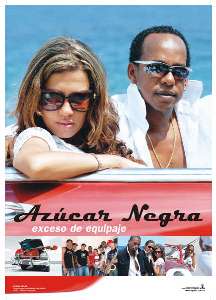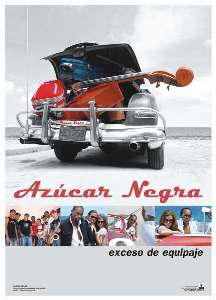 Azúcar Negra will also soon release their new CD Exceso de equipaje
Sunday October 5 2008 - What's up with Mayito?
Mayito Rivera of Los Van Van seems to be taking some time for solo tours. He was just recently in Peru performing by himself, and now I see that Billy Bryans has announced that Mayito will be performing in Montreal on October 24 and 25th. What's up with that?
Tuesday, 22 March 2011, 07:32 PM