SpanishEnglishCubadisco 2015 - Museo Nacional de la Música
Inside the Múseo Nacional de la Música
Article and photos by BIll Tilford, all rights reserved
Special thanks to:
Lic. Jesús Gómez Cairo , Director, Museo Nacional de la Música
Lic. Liliana Bonome Hermosilla ; Chief, Library and Archive Dept., Museo Nacional de la Música
Osmani Ibarra Ortiz , Chief, Musicology Dept., Museo Nacional de la Música
Iliana Pérez , Instituto Cubano de la Música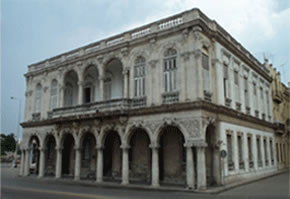 (Photo from the Museo's website)
Although most of the Museo Nacional de la Música has been closed to the general public due to an extensive remodeling project (some concert recitals still take place), I was granted a look behind the scenes at this extraordinary institution, which was founded in 1971 and undertakes a scope of activities at least as broad as a specialized Smithsonian Museum in the United States. There are more than 500,000 documents and pieces in the museum, which is recognized by UNESCO as cultural patrimony.

There are, naturally, some very impressive collections of instruments, with the crown jewel perhaps being the Fernando Ortíz Collection of percussion instruments. We have posted a special gallery of part of this collection along with some of the antique pianos here . Some string instruments and mechanical devices are here. But the instruments are only the tip of the iceberg here:

1. Since 1998, the Museo Nacional de la Música has been the home of the Library and Archive "Odilio Urfé", founded in 1949 by Odilio Urfé González .This contains rare and important manuscripts such as the original score of the National Anthem, manuscripts by masters such as Ernesto Lecuona, Alejandro Garcíá Caturla and others, along with a vast collection of more recent published works.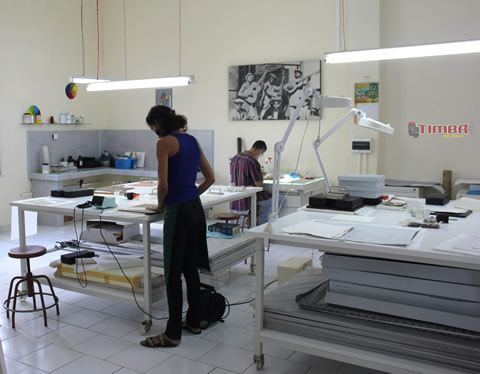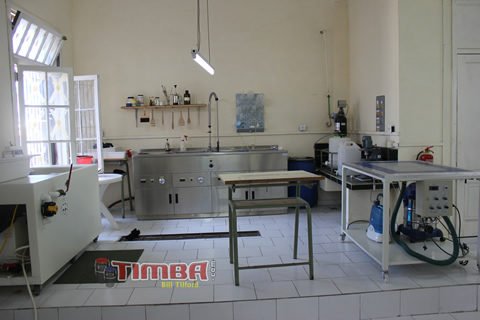 Part of the mission of the library and archive is the restoration, conservation and digitization of documents. If you have never seen the process of document restoration in action, it is a fascinating process, like a form of archaeology, and the facility has its own restoration laboratory.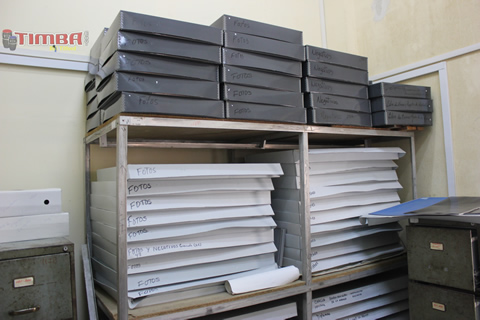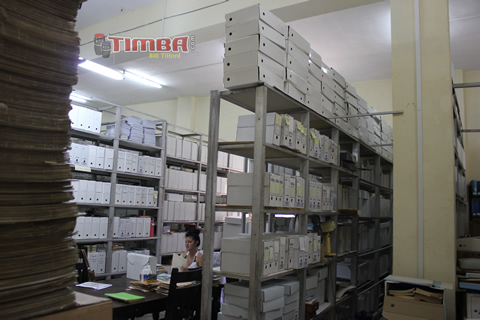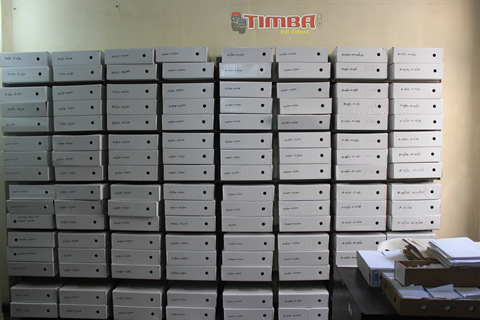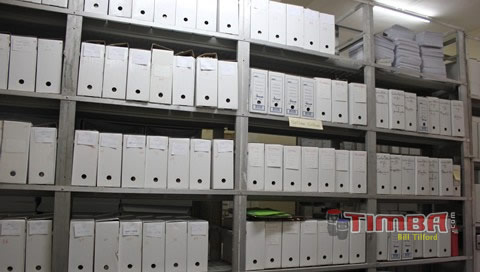 These photographs represent a tiny fraction of the document archive, which also contains photographs, album covers and a few thousand recordings in all formats from the time of the piano roll to the modern CD and DVD.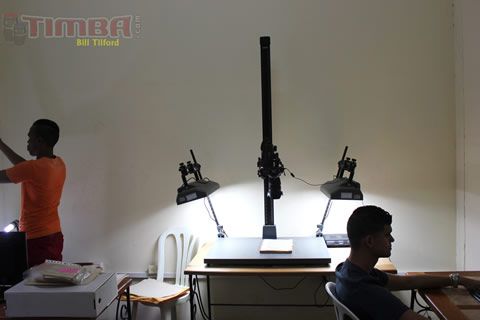 A digitization project is also in progress; this is rather different than the type of scanning that takes place in a typical home or office due to the age and fragility of many of the documents and requires specialized equipment, an example of which is shown above.
Several digitized images are now available to researchers; for contact information, visit the Museo Nacional de la Música website .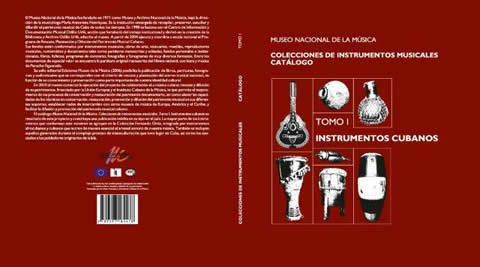 2. The museum also publishes an excellent series of books, and this writer came home with several. One of the most intriguing is the Colecciones de Instrumentos Musicales, Catalogo, Tomo I, Instrumentos Cubanos , a 313-page, beautifully-detailed work with photographs, descriptions and historical information about the types of distinctly Cuban instruments in the museum's collections (including the vast array of percussion instruments in the Fernando Ortiz Collection). This is a fascinating book even for people who cannot attend the museum in person.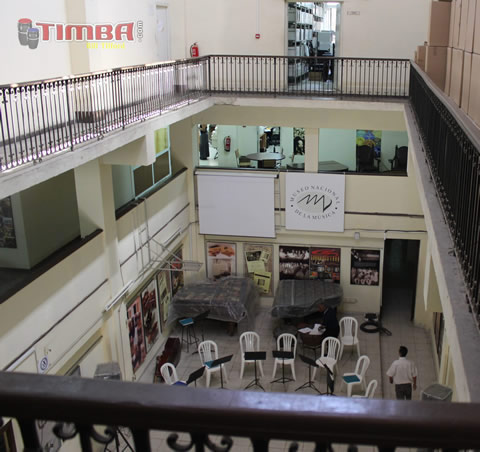 3. A team of musicologists also does research at the museum,, and although most of the building is undergoing renovation at the time of this writing, live performances continue in a recital hall.

For more information, visit the website of the Museo Nacional de la Música
Sunday, 09 August 2015, 05:45 AM