Sin Clave No Hay Na
MARACA ON THE MOVE
Plus: New CDs by Cuban Recording Artists
Dateline Milwaukee Wisconsin, 3 July 2011
Maraca Raises The Bar In Milwaukee
Serves Potent Brew of Timba Nuclear to Local Dancers
We had already heard great things from our colleagues on the West Coast about Maraca's new tour and eagerly made the drive up to Milwaukee to catch the band's set at the Wherehouse on the night of July 2 (and the morning of July 3, this was a 2-set show that went into the morning hours). It turns out that Milwaukee has a performing Rueda dance group, Salsabrosa, and a nicely evolving dance scene. An opening performance by that group followed by Ital Caribe, an AfroCuban dance group with live percussion, an audience ready to burn off some calories and an energetic dance club atmosphere all provided a setting that inspired Maraca's band to unleash a take-no-prisoners Timba show that was even more intense than we were expecting (and we already had high hopes going in). No mush here, and this new dance band (which is an actual working band in Cuba and a largely different cast of musicians than performed on the jazz CD Reencuentros ) is putting out the Timba at an intensity level we very seldom get to experience live here. Even older material like Castigala has been ratcheted up a few notches, and we'll put this band as it is right now up against just about anyone (13 musicos gives you a LOT of firepower, and Maraca unleashed the full fury of the band on the club).
Two thumbs up to Milwaukee's dancers as well; they managed to give the lie to the notion that U.S. audiences can't handle the pace of real Timba. Oye, Maraca, we know that you'll be playing at a Festival in a park rather than a dance club when you come to Chicago, but still, please bring us some of that stuff we heard last night when you come... Chicago wants to prove it can dance to it as well as Milwaukee can.
Recent CDs by Cuban Recording Artists
See our last blog entry for our review of Reenceuntros, the just-released Jazz CD by Maraca & His Latin Jazz All Stars. (Read the full review here .) It's a great recording with a different set of musicians than the current touring band. Two other recordings worth checking out are Sonando Ya by Sierra Maestra, which was nominated for a Latin Grammy for Best Traditional Tropical Recording in 2010 (Read the full review here ) and El País de las Maravillas by the Harold López-Nussa Trio, an absolutely brilliant Jazz recording. (Read the full review here ) Maraca and Sierra Maestra are currently touring the United States including Chicago appearances by Maraca on July 10th at Welles Park and by Sierra Maestra on July 14th at Millennium Park and July 15 at the Mayne Stage.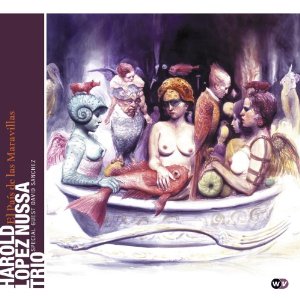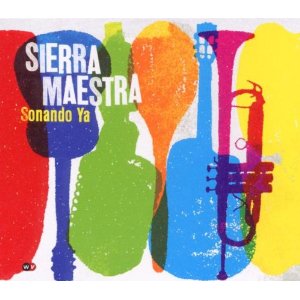 continue reading Sin Clave No Hay Na