Indice - Table of contents
New Stuff
[hide]
Photos of the Day
[hide]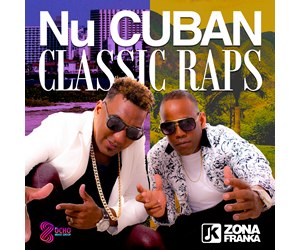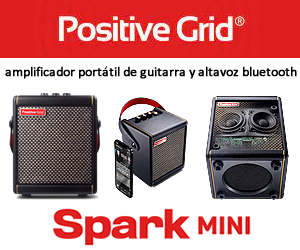 History and Discography of Irakere - 1979 - Studio Sessions
There were at least two studio sessions in 1979 -- the last two before Paquito's departure in May of 1980.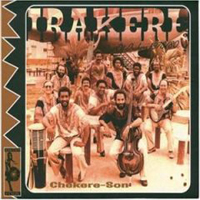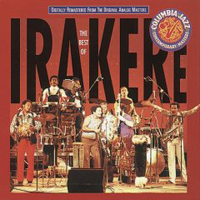 April, 1979 - New York
This session produced six odd tracks (Claudia, Ayer te concí, Añung añunga, Gira gira, Baila mi ritmo and Ciento años de juventud) that don't appear to have ever been issued in Cuba and can only be had on compilations. The one on the left is missing Gira gira, and is paired with better sounding transfers of 7 of the 8 studio tracks from LD-3660 (leaving out the studio version of Juana 1600). The one of the right leaves out Ayer te conocí, and is paired with 4 of the 5 live Grammy-award winning tracks from LD-3769, (leaving the live version of Juana 1600!). It's highly ironic that both of these reissuers chose to jetison Juana 1600, which, with its prominent use of batá rhythms and folkloric coros, is much more interesting -- both musically and historically -- than some of the less original studio tracks from these foreign sessions which offer little more than derivative collages of American jazz and fusion.
The seventh track was the first studio version of one of Irakere's main live vehicles of the time, a steaming dance track called Por romper el coco. The New York version comes in at 5:22 and features a trombone solo by Sandoval. An 8:40 studio version (titled simply El coco) was recorded in August of 1980 in Japan. There's also a live version on the 1978 23 y 12 concert.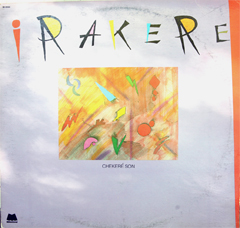 May 25-June 1, 1979 - Havana
(click here for large photo of back with dates and personnel) This session was recorded in Cuba for a Japanese company and released on JVC and Milestone with the cover above. It contains the following six tracks:
1) Chéquere-son - This is a different and much long version of the opening song of Irakere's second studio album, LD-3660, discussed above.
2) Quince minutos - This is a very different version of the very non-Cuban sounding easy-listening jazz number that became the title track of LD-4267 in 1986.
3) La semilla & 6) Cha cha cha - Both of these found their way onto LD-4004, EGREM's Selección de éxitos, Vol. II.
4) La comparsa - This is the only known studio version of the opening number of the famous 23 y 12 concert.
5) Camagüey - When EGREM inexplicably re-released LD-3660 as LD 3926, this recording replaced Chéquere-son as the opening track.
Tuesday, 22 March 2011, 07:32 PM