Indice - Table of contents
New Stuff
[hide]
Photos of the Day
[hide]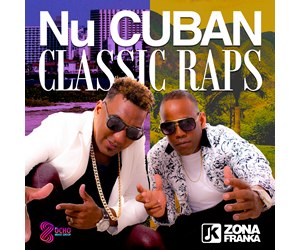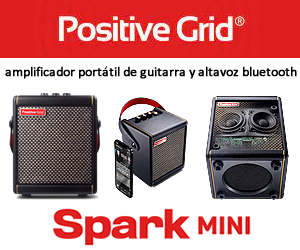 Michelle White - Timbera Archives February 2007
Wednesday February 28 2007 - ¡Prepárense Que Vienen Los Mayores!
Maikel Blanco y su Salsa Mayor arrived on the timba scene two years ago and in no time they had all of Havana singing "esto está pa' comer y pa' llevar". Even before the release of their first CD, Recoge y Vete, they were at the top of the playlists in Europe.
Maikel's influences include NG La Banda and Los Van Van, and you can hear the classic timba in the songs on Recoge y Vete, one of my favorite CDs of 2006. Unfortunately, I haven't seen the band live...yet. But finally we will be able to see Salsa Mayor en vivo here in Europe. They are planning to tour during the summer festival season, and I already know of some US fans who are willing to make a trip to Europe just to see Los Mayores en vivo.
The word from Havana is that the band sounds more hardcore than ever with the recent addition of Richard Ortega on keyboard. In the studio the keyboard parts were recorded by Maikel and Boris Luna, but as far as I know the band hasn't had a full-time keyboard player. Richard has played piano and keyboard with groups such as Angel Bonne and Azúcar Negra, and his addition to Salsa Mayor completes the timba sound and leaves Maikel free to concentrate on his tumbaos.
So get ready for Los Mayores! As soon as we have the concert dates we'll update the tour section so you can start making your summer travel plans. Click here for photos of Salsa Mayor at Casa de la Musica Habana from 2006 by Cristian Muñoz.
Tuesday February 27 2007 - Yulién Oviedo Update
In his solo project, Yulién Oviedo y su Onda Light, Yulién has successfully taken on the role of lead singer, something he experimented with during his time with La Charanga Habanera, where he moved from timbales to the front line to sing lead on hits such as La Gorda and Marina Quiere Bailar. With Onda Light, Yulién has developed a large fan base and had steady work in the clubs of Havana. His fans will be happy to hear that Yulién will begin recording his first solo album in May.
But this doesn't mean that Yulién has left percussion behind. He is currently working on a Buena Vista Social Club project where he plays timbales with musicians such as Teresa Garcia, Peruchin Jr., Daniel Alayo and Yanko Piasco. They will be performing at Casa de la Música Galiano, Delirio Habanero and La Macumba.
Yulién Oviedo y su Onda Light singing
Ahora lo que tú no sabes on Super 12

Sunday February 25 2007 - Calle Real Va Por Buen Camino
The guys of Calle Real have chosen to take a difficult path. They are outsiders who have to prove to a world of skeptical timba fans that timba can exist outside of the unique context in which it was born. If they had chosen to take the easy route and copy the Cuban bands, they would have failed. Fans aren't interested in simple imitations of the originals, they want bands that bring something real, something of their own to the mix. Calle Real has done just that by using timba as the vehicle through which they express themselves musically, with a base in the core aspects of timba, but with their own musical influences and their own sabor. The band has chosen the right track.

Patricio, Thomas and Rickard with one of the prizes from FiestaCubana.net
On February 18 they had their first concert in Paris and were met by 1200 enthusiastic fans. A significant portion of the audience was so familiar with the songs that they could sing all the coros and guías, and knew all the breaks. And when lead singer Thomas Eby started to introduce the band, the audience shouted out the names of the band members before he had a chance to say them. In fact, Calle Real has such a following in France that they were awarded the Fiesta Cubana readers' choice award for Best New Band 2006 and they beat several first-line Cuban bands to win Best CD 2006 for Con Fuerza. To see IndoChino's photos from the Paris concert, click here.
Yesterday the band took a few minutes to talk to Timba.com about the prize, the concert in France and, well, about snus - Swedish chewing tobacco. Click here to watch the interview which includes an a cappella version of the coro from one of their new songs, which is destined to be another hit for the group.
Thursday February 22 2007 - Los Van Van Begin European Tour Tonight
Los Van Van kick off their European tour tonight with a concert at Mambooo Kings in Rome. We have updated the Los Van Van tour page with 2 new dates: March 11 at Magic Park in Bari, Italy and March 17 in Essen, Germany at Le Palais. Click here to see the entire tour schedule.
Mambooo Kings
This venue in Rome has received high praise from the fans that have attended concerts there. They are becoming an important center for timba concerts. This week you can see Los Van Van on Thursday and NG La Banda on Friday. And next Friday. March 2, Bamboleo, NG La Banda and Manolín will all take part in a Cuban Night. It's almost like being in Havana!
Sunday February 18 2007 - Telmary & Los Van Van Collaborate on Marilu
Telmary is hard to classify. She's a charismatic and compelling rapera and spoken word artist. But her impressive list of credits includes 6 movies, such as Musica Cubana and Habana Blues, a very long list of international music festivals and collaboration with artists such as Giraldo Piloto, X-Alfonso and on La Rumba Soy Yo II.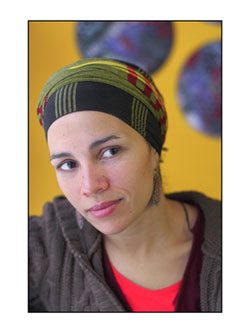 Of special interest to Timberos is her recent recording of her own version of the Los Van Van classic Marilu. Thanks to Billy Bryans for bringing it to my attention. Keep an eye on his blog because they will shortly be uploading a clip of Telmary explaining the origins of Marilu.
Far from being a rap version of a classic song, Telmary's Marilu is a very personal tribute to the actual woman who inspired the song and was none other than Telmary's mother. Juan Formell himself gave Telmary permission to use samples from the original song, while Samuel and Mayito provided new drums and vocals.


Photo ©Sophie Giraud used by permission
Click here for Telmary at MySpace. It is very well done site with photos and audio clips, including Marilu as well as some of Telmary's other hits. There are also a number of videos including one from a live performance of Marilu at Karl Marx Theater.
Telmary is currently in Canada where she will perform at Lula Lounge on February 23. In May she will tour Japan and perform at a youth festival in Slovenia. She returns to Toronto in June for the 5th Annual Global Divas Concert. Click here to see all the details of her upcoming concerts.
Telmary Performing Marilu - Live at Karl Marx Theater, La Habana

Friday February 16 2007 - Pupy at Mambooo Kings in Rome
Indochino from Fiestacubana.net has sent us some photos and a short report from Mambooo Kings where Pupy played 2 gigs at the end of January.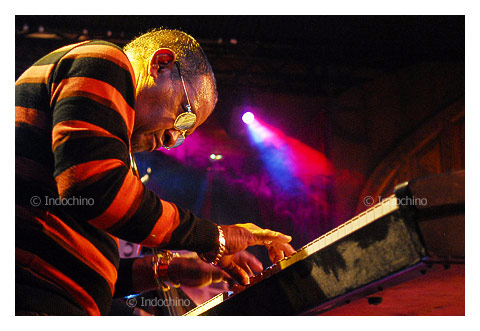 ©Indochino fiestacubana.net - used by permission
Mambo Kings has scheduled many concerts with the top cuban bands.
This is a very nice place with quality sound system made for live concerts.
That was also the opportunity for us to award Mandy as the best 2006 singer elected by the Fiestacubana.net members, for more results see the article at http://www.fiestacubana.net.(in French)
For more pictures check out the photo gallery.
Friday February 9 2007 - Timbeando con Gilito
The timba trend continues in Sweden. We can now announce that Gilito has signed distribution agreements with Envidia Records in Spain and the US, and Osain Productions for Italy and Europe for his new CD Al César Lo Que Es Del César. Click here to listen to clips from the new CD and watch the video toTimbeando con Gilito - ¿Esto qué es? ¡Timba cubana!
Thursday February 8 2007 - Haila's New Section
We finally got the artist's section for Haila María Mompié finished! Haila is one of the new generation of Cuban divas whose popularity and talent as a timba singer won her the Most Charismatic and Attractive Female Lead Singer award in the Timba.com Awards 2003. Click here to see the new section. We will soon be translating the English pages to Spanish and the Spanish pages to English so everyone will be able to read everything.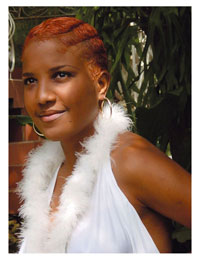 Nueva Sección de Haila
¡Finalmente hemos terminado le sección para Haila María Mompié! Haila es parte de la nueva generación de divas cubanas y por su popularidad y talento como cantante de la timba le ganó el premio Vocalista Timbera Más Attractiva y Carismática en los Premios Timba.com 2003. Pon cliq aquí para ver la sección nueva. Próximamente traduciremos las págines en inglés a español y en español a inglés para que todos podrán leer todo.
Tuesday, 22 March 2011, 07:32 PM