Indice - Table of contents
New Stuff
[hide]
Photos of the Day
[hide]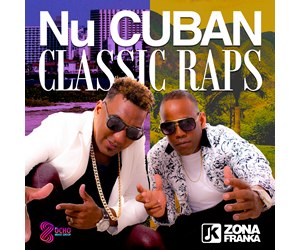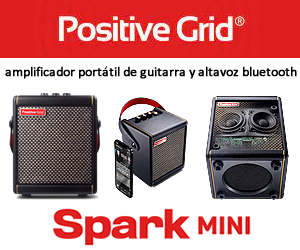 Michelle White - Timbera Archives May 2007
Tuesday May 22 2007 - 8th Annual IFÉ-ILÉ Dance Festival in Miami
Ilé-Ifé will present their 8th annual dance festival from June 29th - July 1, 2007. They have released the following information:
Join us in Miami, Florida for Afro-Cuban dance & drumming workshops by our experienced and renowned professional instructors: Neri Torres, Ezequiel Torres, Yofvany Gonzalez, Yanitzia Mizrahi, Alain Fernandez and many more, performances, outdoor & beach parties with DJ Melao spinning the hottest and newest Cuban timba directly from the island, and live music with rhythms of Miami's top rumberos ...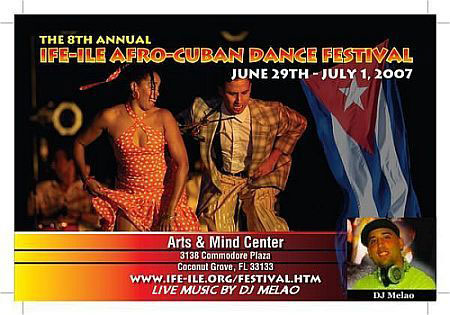 Learn powerful movements hailing from Yoruban deities in the Orisha's master classes. Embrace intricate footwork in Son, Rumba and Guaguanco workshops. Enjoy vivid talks about the impact of Afro-Cuban culture and other Diaspora traditions issues. With over 20 workshops to sample, guided excursions throughout Miami's salsa scene, and variety dance performances and lectures, the comprehensive festival caters to a broad spectrum. Those ranging from novice dance enthusiasts to professional dancers are invited to enjoy the party.
For those seeking an authentic Afro-Cuban cultural experience in Miami, this festival is for you. After a day of dancing you will be able to listen to extremely talented Afro-Cuban musicians perform in clubs and jazz cafes, visit the many art galleries and botanicas on Calle Ocho, and sip delicious Cuban coffee or fresh guava juice at one of the numerous roadside stands. We'll introduce you to our Afro-Cuban tradition bearers as well as those fusing old with new -- through timba, hip hop, salsa and even new styles of rumba. Outside of the workshops, cultural tours, parties, and lectures will give you a greater insight into what Cuban Miami is really all about.
Carnival in San Francisco Features Timba DJ This Weekend
Miami's DJ Melao will be DJ-ing during the carnival this weekend at Il Pirata in San Francisco. He knows his timba and is always up-to-date with the latest promos so if you're in the San Fransisco area don't miss this event.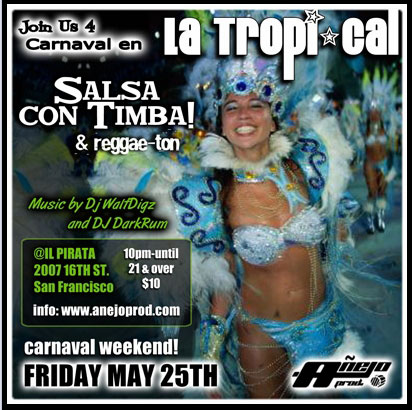 Monday May 21 2007 - Manolito y Su Trabuco Win at Cubadisco
Hablando en Serio won best CD in the Contemporay Dance Music category at the Cubadisco Awards last night. Gabriel was there and has a report at Yemaya's Verse.
Saturday May 19 2007 - Gabriel Reporting from Havana
Gabriel is in Havana for several weeks and has begun updating her blog, Yemaya's Verse. She has already reported about a wild matinee with Manolito y Su Trabuco, where indeed it was proved that "en La Habana hay una pila de locos".
She will soon be reporting on Salsa Mayor, a very popular young band who continue to gain new fans with each concert. I hear that there are "a lot of Yumas" at their concerts, as Salsa Mayor sing: "bailando con la salsa de Cuba, lo mismo que le gusta los yumas". If you are in Havana and haven't seen Salsa Mayor yet, be sure to catch their matinee at Casa de la Música Miramar on Tuesday, because they are about to go on a short tour en el campo. And if you are in el campo, ask around to see if they will be visiting your town.
Thursday May 17 2007 - Rolando Pérez Pérez Has Passed Away
Approximately one month ago saxophonist Rolando Pérez Pérez passed away. He is best known to timba fans for his work with NG La Banda.
The following information was posted at the Yahoo group CubanMusic:
Rolandito who was about 50 yrs old, give or take a year or two, either way, was still a very young man. He was from Matanzas and he began his career in the 70s with Felipe Dulzaides in Matanzas before moving on to La Habana and playing with both Pacho and Pachito Alonso's groups, then he played again with Dulzaides in the 80s for tourists at Havana's Hotel Riviera before joining NG La Banda. He also played with Bobby Carcassés's Afro Jazz ensemble, Manuel Valera Sr's sax quartet, Los Dada, Los Reyes 73, Team Cuba and was a fine educator as well as mentor to many younger musicians.
About 6 weeks ago Rolandito had kidney surgery and died 2 weeks later due to complications and kidney failure. Way too young!!!
Arturo Gómez
We will miss Rolando. I met him when he was touring with Cubanismo and with Pachito Alonso. His death is another huge loss to the Cuban music world, and we offer our condolences to his family.
Wednesday May 16 2007 - Issac En Primera Plana Release May 22
Issac Delgado's new CD En Primera Plana (La Calle) is scheduled for release May 22. Issac has worked with Sergio George on the CD and we have already heard the duet that he recorded with Victor Manuelle, La mujer que más te duele. Judging from this first single and I don't expect timba on the CD, but I'm sure it will be a very high class salsa production. Click here to see the concert dates we have for Issac in the US.
Manolito y Muñequitos in Canada
Manolito y su Trabuco will start their short tour of Canada on May 31 before moving on to Europe for the summer. In July Los Muñequitos de Matanzas will be touring Canada doing concerts and workshops. I'm not sure if we have the schedule correct but click here to see what we have found so far.
Friday May 11 2007 - Cristian Muñoz to the Rescue!
We have been fortunate at Timba.com to have the support of excellent photographers such as Peter Maiden, IndoChino of Fiestacubana.net, Pat Bonnard and Cristian Muñoz. They have shared many of their legendary photos with us, and they are greatly appreciated by both timba fans and by the musicians.
Anyway, Cristian saw that I was working on the Salsa Mayor section and sent us some pictures he took of Salsa Mayor on his last trip to Cuba. They are great, as always, so I have updated the intro page with some the new pictures, and added a new page with all of the pictures.
Fans will be happy to hear that Cristian is on his way to Cuba again and hopefully we'll be able to see some more samples of his work when he gets back. I am also hopeful that someday he will release a book of his photos of musicians but also some of the beautiful photos that he has taken of Havana.
Cristian Muñoz ¡al socorro!
Estamos afortunados en Timba.com de tener el apoyo de excelentes fotógrafos tales como Peter Maiden, IndoChino de Fiestacubana.net, Pat Bonnard y Cristian Muñoz. Han compartido con nosotros muchas de sus fotos legendarias, y los aprecian mucho los fans de la timba y también los músicos.
Bueno, Cristian vió que estaba trabajando con la sección de Salsa Mayor y nos envió algunas fotos que tomó en su último viaje a Cuba. Son buenisimas, como siempre, pues actualizé la página de introducción con nuevas fotos y puse una nueva página con todas las fotos.
Se alegrarán los fans saber que Cristian está en camino a Cuba de nuevo, y esperamos que podemas ver más ejemplos de sus obras cuando regresa. Yo también tengo la esperanza de que un día lanzará un libro de sus fotos de los músicos pero también las fotos bonitas que ha tomado de La Habana.
Wednesday May 9 2007 - Maykel Blanco y Su Salsa Mayor - Llegó la Máquina de Cuba
I am pleased to announce that we have finally launched the section for Maykel Blanco y Su Salsa Mayor. With their 2006 release Recoge y vete, it seemed that the band burst onto the timba scene from nowhere, although I had heard the name Maiyel Blanco before. Suddenly DJs were playing several songs per night from the CD; Esto Está, Recoge y vete, Brujería, Cambia tu faceta...nowadays you are guaranteed to dance to at least one of these songs every time you go dancing.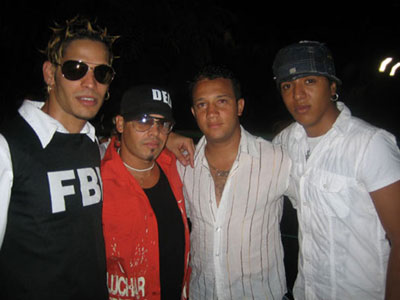 Norisley, Norberto, Maykel & Ricardo
It turns out that this young bandleader has been leading groups since he was 15 so he's already an 11-year veteran of the Cuban music scene where he has played on and produced a number of CDs in addition to his own projects: Maykel Blanco y Suprema Ley - Ya llegaron los Cubanos (Envidia 2003) and Maykel Blanco y Su Salsa Mayor - Recoge y vete (Envidia 2005).
We all know that Cuba seems to have an inexhaustible supply of talented young musicians, but what surprised me was that such a young band had achieved such a mature sound, a sound that follows in the charanga tradition and is a Cuban as the son but with all the modern aspects of Timba. When many groups are moving towards reggaeton, it is refreshing to see a young bandleader who loves classic timba such as NG La Banda and Los Van Van, and who has proven that classic timba is still loved by Cuban audiences.

The new video for Esto Está
(yes that's Leo Garrido on Piso 6)
I finally got the chance to see Salsa Mayor live on my trip to Havana. I attended three concerts, and it was interesting to see that the dance floor was full from the very start of the concert, something you normally only see with first-line bands. Maykel makes it very clear that he is thinking only of winning the hearts of the dancers with each song he writes.
We are happy to report that the band will release a live album in the middle of 2007, which will allow you to share the live Salsa Mayor experience, even if you have not been able to go to Cuba or to the summer concerts in Europe. We also expect that they will start work on their next CD, with the working title Anda pégate, this fall. They are in the studio this week recording the demos for the tracks Anda pégate and Ella dice, both of which they have been performing live in Cuba.
The Salsa Mayor section is still under construction and for the moment contains only the introduction, a video interview with Maykel (in Spanish), photos and a link to their tours page. Next week we will add album reviews of Maykel Blanco's CDs Recoge y vete and Ya llegaron los cubanos, which he recorded with Maykel Blanco y Suprema Ley.
Maikel Blanco y Su Salsa Mayor - Llegó la Máquina de Cuba
Me alegra anunciar que al finaI lanziamos le sección de Maykel Blanco y Su Salsa Mayor. Con el lanzamiento en 2006 del disco Recoge y vete, pareció que la banda explotó en el mundo timbero de la nada, aunque había oido el nombre Maykel Blanco antes. De repente los DJs tocaron varios canciones del disco cada noche; Esto está, Recoge y vete, Brujería, Cambia tu faceta...hoy en día es cierto que bailarás con al menos una de estas canciones cada ves que salgas a bailar.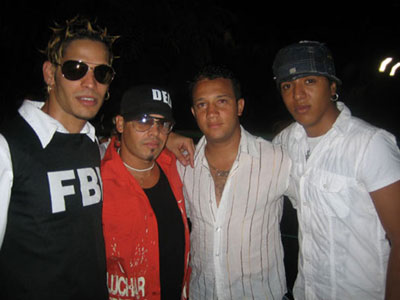 Norisley, Norberto, Maykel & Ricardo
Resulta que este joven director ha sido lider de varios grupos desde los 15 pues ya es un veterano de 11 años en el mundo de la músic en Cuba, donde ha tocado timbal en discos de timberos como Tiros y ha producido algunos discos además de sus propios proyectos: Maykel Blanco y Suprema Ley - Ya llegaron los Cubanos (Envidia 2003) y Maykel Blanco y Su Salsa Mayor - Recoge y vete (Envidia 2005).
Todo el mundo sabe que Cuba parece tener una provisión inagotable de jovenes músicos talentosos pero lo que a mí me sorprendí era que un grupo tan joven ha realizado un sonido tan maduro, un sonido que sigue en la tradición de las charangas y que es tan Cubano como el son pero con todo los aspectos modernos de la timba. Cuando muchos grupos se están acercando el reggaetón, es estimulante ver un joven director que le gusta tanto la timba clasica, tal como NG La Banda y Los Van Van, y que da la prueba que la timba clasica sigue en la preferencia del publico cubano.

El nuevo video de Esto está
(sí es Leo Garrido en Piso 6)
Al fin tuve la oportunida ver Salsa Mayor en vivo durante mi visita en la Habana. Fui a tres conciertos y era interesante ver que la pista era llena desde los primeros minutos del concierto, algo que normalmente solo se vea con grupos de la primera linea. Maykel se pone muy claro que solo piensa en ganar los corazones de los bialadores con cada canción que escribe.
Nos alegra contar que la banda lanzará un disco en vivo en la medida del 2007, que permite que comparten el ambiente de Salsa Mayor en vivo, aunque ni han podido ir a Cuba ni a los conciertos del verano en Europa. También suponemos que comenzarán grabar su próximo CD, con el titulo provisional Anda pégate, este otoño. Este semana está en el estudio grabando los demos para los temas Anda pégate y Ella dice, que ya están cantando en las actuaciones en Cuba.
La sección de Salsa Mayor todavía está en construcción y solo la entrevista está en español. Por el momento la sección solo tiene la introducción, una entrevista con Maykel, fotos más un enlace a la página de giras. La semana que viene ponemos una reseña de los discos de Maykel Blanco: Recoge y vete y Ya llegaron los cubanos, que grabó con Maykel Blanco y Suprema Ley. Y esperamos que alguien que habla español mejor que yo hace la traducción :-)
Sunday May 6 2007 - Concert Report - Klímax 12th Anniversary at La Tropical
April 14, 2007 Klímax celebrated their 12th anniversary at La Tropical. This was a night of firsts for me: the first time I saw Klímax live and the first time I went to La Tropical. The concert was opened by Maikel Blanco y su Salsa Mayor and featured guest artists Haydee Milanés, Cubanito 20.02 and Pupy Pedroso with Mandy Cantero. Click here to read the full concert report including a couple of video clips from the concert.
After the concert Piloto took a minute to say hello to the readers of Timba.com.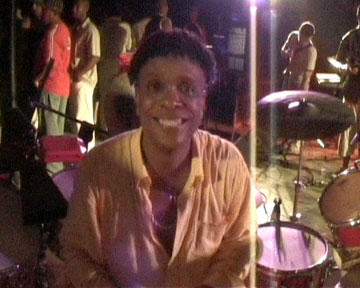 Giraldo Piloto saluda a la gente de la timba
Saturday May 5 2007 - Timba in Mexico
Tomorrow Los Van Van will be performing at Hard Rock Café in Mexico City. I don't know anything else about their Mexico tour plans so if anyone has information, please send us an e-mail.
In the meantime, it looks like Timba may be making it's way to becoming somewhat more mainstream in Mexico. Ulises reports from Mexico City that the radio station Sabrosita 590AM has timba on their playlist. He was surprised to tune into the station and hear the new song, La Italiana, by Pupy y Los Que Son Son. La Italiana will be recorded on their upcoming CD, which will also include Calla Calla and La Machucadera. Sabrosita 590AM also has a podcast that includes Vania Borges' contribution to the new compilation CD Rhythms Del Mundo. The station broadcasts from Mexico City but can also be heard in close-lying cities.
Timba in Germany
There are those who complain that there isn't enough timba in Germany, but let's hope this is changing. August 4-5 in Essen, Germany will be the 1st Festival Varadero. The festival will include Adalberto Álvarez y Su Son, Manolito y Su Trabuco, Elito Revé y Su Charangón and Eddy-K. The bands will give a send off to Willie Colón who will be retiring after 40 years as a salsa artist. For more information see www.echolatino.net.
Thursday May 3 2007 - Many Updates
La Charanga Habanera in Guadalupe Tomorrow
There are a lot of questions about what is happening with the latest incarnation of La Charanga Habanera. What we know for sure is that in addition to Aned and Leoni, David has added 3 dancers/singers to the band. Juventino was a corista in Yulién Ovideos's group, Junior was a dancer in Haila's group and Sandro was in a Cuban dance company that I don't know the name of.
I have heard from two people who have seen the new Charanga Habanera live: one loved them and the other didn't like them. So the jury is still out. I guess for the moment we can only have faith that David knows what he is doing, as he has demonstrated so many times in the past.
Maybe we will have more reports soon. La Charanga Habanera will be performing two shows in Guadalupe in the French Indies this weekend. The concerts will be held May 4 & 5 at L'ARTCHIPEL. For more information see the website.
Manolito y Su Trabuco on Tour
The Trabuco is more popular than ever and are everywhere these days. They just returned from a tour of Peru. The MSN group Salsa y Timba has the full report including pictures.
The Trabuco will be leaving for a short Canadian tour at the end of May before starting their European tour on June 20. The dates we have so far are:
May 31
Sherbrooke, Quebec, Canada
Vieux Clocher de Sherbrooke

June 1
Toronto, Ontario, Canada
Six degrees nightclub 2335 Yonge Street
tickets online at www.thtickets.com
Tel +1 416 836 2600
Website for more info www.manolitointoronto.com

June 2
Montreal, Quebec, Canada
7474 Plaza St Hubert
Caballero's Sport Club
doors @21:00
What's Up with Issac Delgado?
Lots of fans are asking for information about Issac Delgado's latest project. His site seems to be under re-construction right now so what we know is the following:
Issac is indeed working with Sergio George on his new CD En Primera Plana. He has already released a single called La Mujer Que Más Te Duele, which is a duet with Victor Manuelle. It sounds like a song by Victor Manuelle or by Marc Anthony, but that is not surprising since he has chosen to work with their producer. Univision has an article about the song including a link to the full-length song. I don't know how long it will be available, so click now!
A fan asked Timba.com if this cooperation with Sergio George means that Issac will no longer be doing Timba. We can't answer that, but certainly you should not be looking for Timba on the upcoming CD.
It is possible that Issac may continue to perform his timba hits in concert. People in the US will soon have the opportunity to find out exactly what's up with Issac. He will be performing in June and September in the US. I don't know yet if he is still planning a European tour this summer. Click here to see the list of concerts we have for Issac.
And Issac, if you are reading this, send us an e-mail and let us know in your own words what your plans are. Para calmar esta tremenda especulación...
New Songs and CDs
We have already mentioned Issac's duet with Victor Manuelle which you can hear at Univision. We have even uploaded a sample of Pupy's new song La Machucadera. But that is not all that is happening. La Charanga Habanera has a new promo sung by Aned called A Cualquiera Le Dan as well as a reggaeton called La Religion Yoruba that features DJ Tony. Azúcar Negra has released a merengue called Vitamina C and has recorded a timba called Carola. Orquesta Revé has Ya No Te Doy Más Na' and is just now finishing their new CD, Fresquesito.com, which I guarantee will be excellent. Salsa Mayor will soon release their first live album including the new hit La Maza. They also have two new songs that they are performing live: Anda Pégate and one that I call Igual Que Yo since I don't know the real name. Klímax performed their estreno Cuatro Balas at their recent 12th anniversary concert at La Tropical. Stay tuned for a concert report with videos. Manolito y Su Trabuco have done a reggaeton as well and also have a new Timba version of Loco Por Tus Besos, which was originally performed as a ballad on Ricardo Amaray's solo album. Bamboleo has a good new song that I also don't know the name of...and Pedro Pablo y La Rebambaramba have released a new CD called Yo Soy La Noticia that is available for purchase over the Internet.
I'm sure I have left out lots of new songs and CDs but that is a quick overview of what is happening right now.
Tuesday May 1 2007 - Pupy y Los Que Son Son Preparing Fourth CD
I saw Pupy at the matinee at Casa de La Música Miramar two weeks ago. Jannier is no longer with the band. The singers are William, Mandy and Pepito. This was the first time I saw William, as well as the new bassist and conguero. It was another good concert with classics such as El Pregonero and Dicen Que Dicen as well as the new song La Italiana. As always at a Pupy y Los Que Son Son concert, the dance floor was full the whole time, and I admit I pushed my way up front to stage.
After the concert I had a brief chat with el Maestro Pupy himself in the garden bar at the side of the CDLM. He told me that they are promoting a new song called La Machucadera, and he gave me a promo copy! The song features Mandy on lead vocals and has a classic Pupy feel that will please his fans. Click here to listen to a short clip from the promo.
I expect they will be performing it during their tour of Europe this summer from 29 June – 20 July. Click on the picture below to listen to Pupy's revelations about the upcoming CD and also about the new bandmembers. I'm afraid the video turned out dark, but you get the authentic feel of an evening in Havana. For those who don't speak Spanish I'll just summarize: the CD will include the songs La Machucadera, La Italiana, Calla Calla and surprise!...even a danzón!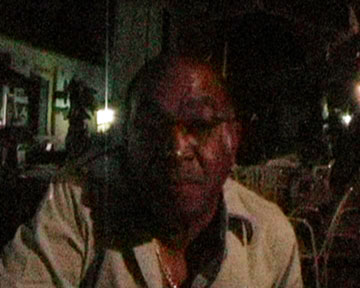 Click here to hear Pupy talk about the upcoming CD
Tuesday, 22 March 2011, 07:32 PM