Indice - Table of contents
New Stuff
[hide]
Photos of the Day
[hide]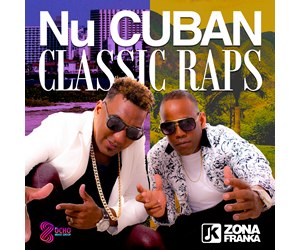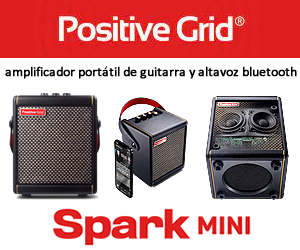 Michelle White - Timbera Archives March 2007
Friday March 30 2007 - Planning Your Summer Vacation
It's that time of year again when people start planning where they will go for their summer vacation. If you're a timba fan and can't make it to Havana, then Europe is the place to be. So far we only have preliminary information, so expect some changes, and keep a close watch on the Tours section because soon the confirmed concert dates will start rolling in. In the meantime, here is a list of the artists we know are planning to visit Europe this summer and their approximate schedules. Need I say more?
Adalberto Àlvarez y Su Son

04 July – 05 August

Arlenys Rodríguez

Summer

Azúcar Negra

Bamboleo

14 June – 16 July

Caribe Girls

21 July – 30 August

La Charanga Habanera

09 July – 15 August

El Clan

14 June – 05 August

Eddy-K

14 June – 12 August

Gente de Zona

07 July – 05 August

Haila

20 July – 12 August

Los Van Van

Manolito y Su Trabuco

20 June – 05 August

Manolín "El Médico de la salsa"

August

Maraca

NG La Banda

19 July – 08 August

Pablo Milanes

July

Pedrito Calvo y La Nueva Justicia

10 July – 31 July

Pupy y Los Que Son Son

29 June – 20 July

Elio Revé Jr. y Su Charangón

19 July – 19 August

Salsa Mayor

06 July

–

30 July

Vania
Tuesday March 27 2007 - Cubadisco 2007 - (Almost) all the Nominations
A couple of people have pointed me to Granma's archives where the nominations have already been announced. I don't see some of the categories such as Best Video Clip or Best DVD, but no doubt they will be up at the Cubadisco site soon.
The nominees for Contemporary Popular Dance Music are: Azúcar Negra - Toque Natural, Bamboleo - Mi Verdad, Manolito y Su Trabuco - Hablando En Serio, Maravillas de Florida - Luchando Con Fe and Paulo FG - Un Poquito De To'
Other nominations that could be of interest to timberos are Germán Velazco's nomination in the Jazz category for The Cuban Timba / Fusion Project. Ricardo Amaray's eponymous CD has received two nominations: Pop/Rock and Opera Prima.
The Folkloric music nominees are: Rumberos de Cuba - Habana en mi corazón, Los Muñequitos de Matanzas - Tambor de fuego, and Clave y Guaguancó - La rumba que no termina.
Cubadisco 2007 - (Casi) todas las nominaciones
Algunas personas me mostraron los archivos de Granma donde ya se anunciaron los nominaciones. Parece que faltan algunas categorías como Mejor Video Clip y Mejor DVD pero sin duda pronto estarán en el sitio de Cubadisco.
Las nominaciones para Música Bailable Actual son: Azúcar Negra - Toque Natural, Bamboleo - Mi Verdad, Manolito y Su Trabuco - Hablando En Serio, Maravillas de Florida - Luchando Con Fe y Paulo FG - Un Poquito De To'
Otras nominaciones que pueden interesar a los timberos son la nominación de Germán Velazco en la categoría de Jazz para The Cuban Timba / Fusion Project. El disco de Ricardo Amaray ha recibido dos nominaciones: Pop/Rock y Opera Prima.
Los nominados para Música Folclorica son: Rumberos de La Habana - Habana en mi corazón, Los Muñequitos de Matanzas - Tambor de fuego, y Clave y Guaguancó - La rumba que no termina.
Monday March 26 2007 - Cubadisco 2007
The nominations have been announced and although I haven't seen the full list yet, maybe someone can point me to the right website, I have heard that the CD Toque Natural by Leonel Limonta and Azúcar Negra has been nominated in two categories: Best CD Popular Dance Music category as well as for Best Graphic Design.
Another artist with multiple nominations is Telmary whose CD A Diario received nominations in the categories Fusion, Rap/dance/hiphop, Opera Prima and Best Recording.
The Cubadisco Awards will take place this year from May 19-27 in Havana. The full list of nominations should be published soon.
Thursday March 22 2007 - El Zorro Is Back
El Zorro is back with Volando, his third album. Once again he has collaborated with major Cuban artists such as Mayito Rivera, Angel Bonne, Osdalgia, Nelson Manuel and Roberto Pulido Gonzales while the rhythm section consists of a number of Paulo FG's musicians. Explaining the origins of the title track, El Zorro says:
Volando means flying over all barriers and obstacles, to break all rules to make our dreams come true, to reach new horizons – an appropriate motto for this Swiss-Cuban joint-venture. So "Arraca el motor y dale acelerador!" – start the engine and put your foot down - with El Zorro!
Check out El Zorro's site which includes two video clips and links to purchase his CDs. El Zorro also has a MySpace site where you can hear more from his albums.
Thursday March 15 2007 - More Tours
We don't know any actual concert dates yet, but we know that Eddy-K and Pedro Camacho y El Clan will be touring this summer. Last year, in addition to being the leader in reggaeton in Cuba, Eddy-K did collaborations with Haila and La Charanga Habanera that were very successful. El Clan are very popular with the younger generation of Cubans, performing a modern style of dance music that mixes aspects of timba, pop, reggaeton, merengue and other Caribbean rhythms. Who didn't find themselves singing along with No tengo la culpa last summer? Check out the videos below for a little sample of the two groups. As soon as we know the concert dates we will update the tours section.
| | |
| --- | --- |
| Eddy-K | June 21-August 12 |
| Pedro Camacho y El Clan | June 14 - August 5 |
Eddy-K & La Charanga Habanera
Llegaron Los Grandes Gothenburg, Sweden Oct. 19, 2006

---
Pedro Camacho y El Clan
No Tengo La Culpa video clip

Wednesday March 14 2007 - ¡Llega La Música Cubana!
Get ready North American Timberos and start packing your dance shoes if you live in the US: the next big timba event is on its way. Manolito y Su Trabuco will be in Canada in June.
Billy Bryans, timba promoter and manager of Cuban rapera Telmary, has published the first date at his blog. Manolito will play June 1 at Six Degrees Nightclub in Toronto. You can already buy tickets on-line at www.THTickets.com and www.TicketPro.ca. In about a week there will be a specific site with all the details. www.manolitointoronto.com. As more dates become available, we'll let you know.
Manolito y Su trabuco
Tú Me Dijiste Mentira Plaza Roja, La Vibora Jan. 1, 2005

¡Llega La Música Cubana!
Prepárense timberos norteamericanos y si vives en EE.UU haz la maleta: la próxima evento grande de la timba está llegando. Manolito y Su Trabuco estarán en Canadá en junio.
Billy Bryans, promoter de la timba y representante de la rapera cubana Telmary, publicó la primera fecha en su blog. Manolito tocará el 1 de junio en Six Degrees Nightclub en Toronto. Ya pueden comprar boletos en www.THTickets.com y www.TicketPro.ca. Dentro de una semana se abre un sitio específico con todas las detalles Manoolitointoronto.com. Cuando tenemos más fechas les avisaremos.
Wednesday March 7 2007 - Cubamemucho in Munich Sold Out!
The World Congress of Cuban Salsa will be holding a 3-day congress in Munich this weekend, and all the tickets have already been booked. Cubamemucho sent out the following information:
From 9 th to 11 th of March, 700 weekend-workshop participants from 30 different countries, will dance in Munich for 3 days to Timba and Son! If you are not on the waiting list, you will not have a chance to purchase tickets on the door, as there will not be a box office. Warning! All Tickets are personalized, and will be handed out only when showing your ID card or passport so please don't get hooked at the black market!
You can sign up for the waiting list on-line or call the hotline which you can find on the Cubamemucho Contact page.
To see some video examples from Cubamemucho's previous Cuban congresses, click here.
Monday March 5 2007 - Cristian Muñoz with the latest on the Havana scene
Our Canadian friends, blogger Billy Bryans and photographer Cristian Muñoz, tell us that Pepe Gómez has returned to Pupy y Los Que Son Son! Cristian just got back from a trip to Cuba and reported the following about Pepito's return:
I was at the concert where Pepito finally came back to Los Que Son (Friday night at Cafe Cantante)... he's back,.. and sounding better than ever! They didn't drop William either,.. Pupy decided to have all four up front (Jannier, Mandy, William, and Pepito). The 2nd show, a Monday matinee, was incredible...there were a number of guest appearances including el Trabuco's Miami... Maikel Blanco and Alexander Abreu to name a few...
I am looking forward to seeing Pupy's four-man line-up. In other Los Que Son Son news, the band has a new bassist and conguero...but for now I don't know who they are
Cristian also reports:
Salsa Mayor,... wow!!! They are indeed headed to Italy this summer,... can't get enough of this band. Their new live recording CD is amazing... LA MAZA is sure to be a #1 hit. Alexander Abreu stepped up and blew the roof off of CDLM Galiano.. it was a treat!

Azucar Negra is sounding more upbeat... Limonta has taken a different approach now as the group is playing more aggressive... thumping out some hardcore timba...
Saturday March 3 2007 - Bamboleo Report from France
Our friend Indochino from Fiestacubana.net sent us the following short report and a link to more excellent photos from the Bamboleo concerts in France.
It's been a long time we have seen Bamboleo in France. This time is for 3 concerts: in Paris, Toulouse and Montpellier. Outstanding venues full energy & great interactions with the audience "Fiebre, Fiebre" !
That was the opportunity for Fiestacubana.net to award Tania as 2006 Best Female Singer!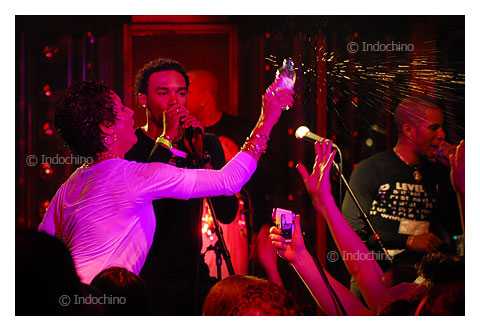 Photo ©Indochino - used by permission
Bamboleo with Tania - Fiestacubana winner 2006 Best Female Vocalist
Click here to read the full report of the Paris concert (in French). Click here to see Indochino's photo gallery from the concert at Back-up.
Tuesday, 22 March 2011, 07:32 PM