Indice - Table of contents
New Stuff
[hide]
Photos of the Day
[hide]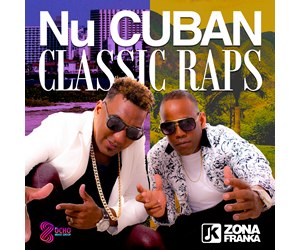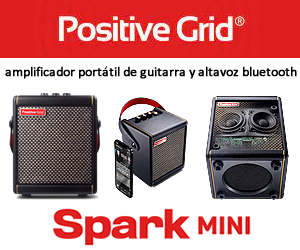 Michelle White - Timbera Archives May 2006
Sunday May 14 2006 - NG La Banda & Manolín Together in Germany
At 9:00 PM on July 23rd, Hotel Bayerischer Hof in Munich, Germany will present a concert with NG La Banda and Manolín. This is quite an exciting combination. I don't know if they've performed together since Team Cuba. If you're in the area don't miss it!
NG La Banda & Manolín Juntos en Alemania
A las 9:00 de la noche el día 23 de julio, el Hotel Bayerischer Hof en Munich, Alemania presentará un concierto con NG La Banda y Manolín. Es una combinación muy interesante. No sé si han tocado juntos desde Team Cuba. Si estás en la región no lo pierdas!
Updates to Issac Delgado's Tour Page
Four dates in Scandinavia have been added to Issac's summer European Tour.
Actualización a la Página de Giras de Issac Delgado
La Gira de Europa de Issac ya tiene cuatro fechas en Escandinavia.
Thursday May 11 2006 - Tour Updates
We have the first few dates for La Barriada's summer tour of Europe; more to come and Osvaldo Chacón's concert dates are also updated. Keep an eye on our tour section as we expect to have more updates in a couple of weeks.
Tuesday May 9 2006 - New Songs by La Tremenda
La Tremenda is a timba group based in Stockholm. They have provided us with a couple of songs featuring Lesmer Solenzar (Klímax) on lead vocals. Since I don't have access to our Music section I decided to link them from here. The songs are Lunes La Semana Completa and Morocha Mi Corazón. The story behind Lunes is that bandleader Johan Brolund injured his arm and was not able to continue playing saxophone. When he started playing synth it was like "everything is starting from zero", he says.
Nuevas Conciones por La Tremenda
La Tremenda es un grupo de timba con base en Estocolmo. Nos han dado dos canciones presentando Lesmer Solenzar (Klímax) cantando voz principal. Ya que no tengo aceso a nuestra sección de Música, decidí poner los enlaces aquí. Las canciones son Lunes La Semana Completa y Morocha Mi Corazón. La historia detrás de Lunes es que el lider Johan Brolund herió su brazo y no pudo seguir tocando el saxofón. Cuando empezó a tocar teclado fue como "todo comienza desde zero", nos cuenta.
Saturday May 6 2006 - Yarién Oviedo's European Debut Tonight
Yarién Oviedo will appear tonight at the Nova Festival in Copenhagen, Denmark as a guest of Calixto Oviedo y su Latin Train.He will also perform on May 13th at the Nordischerklang Festival in Germany as a guest of the Ice Cream Vendors.
Esta Noche el Debut Europeo de Yarién Oviedo
Yarién Oviedo sale esta noche en el Festival Nova en Copenhague, Dinamarca como invitado de Calixto Oviedo y su Latin Train. También cantará el día 13 de mayo en el Festival Nordischerklang en Alemania como invitado de Ice Cream Vendors.
Tuesday May 2 2006 - Popular! - Charanga Habanera Documentary
Are you tired of seeing Cuban music portrayed as quaint folk music played by old men wearing Panama hats and smoking cigars? Would you like the world to know what is really Popular in Cuba today? Or are you simply a charanguero like me? If you answered "yes" to any of these questions, then you will be as happy as I am to know that Jennifer Paz has completed her long-awaited Charanga Habanera documentary simply titled Popular!
The film follows David Calzado and "the boys" from 2003, beginning with the huge success of the Soy Cubano Soy Popular period, to the departure of Yulién and Ebblis "El Boni", through the first appearance of Leo Garrido in 2005. In addition to concert and intimate backstage footage, the documentary takes us to rehearsals in Fanguito, a place of legend to those of us who have never been there. There are interviews with genius bandleader David and many current and previous band members as well as with other figures of Cuban music today, such as Chucho Valdés and Haila Mompie.
When you have seen this movie you will know what it is like to live the life of a Charanguero - such as the contrasts of performing for Cuban workers and touring in Japan - but wherever they go they remain Popular!
As we all impatiently await the release of the documentary, we leave you with a sneak preview in pictures and a synopsis of the documentary. A trailer will be online within a couple of days, and of course we will post the link as soon as we can. Charangueate!
Monday May 1 2006 - Festival Cubain - La Seyne Sur Mer July 15-19
The festival programs for 2006 are beginning to be complete. Here is the line-up for the 7th Festival Cubain in Seyne Sur Mer, France. Looks like a good choice for a vacation to me.
Venue Chapiteaux des Sablettes – La Seyne sur mer

July 15: Donaldo Flores y su Orquesta
July 16: NG La Banda
July 17: El Septeto Nacional
July 18: Issac Delgado
July 19: Manolito y su Trabuco
Festival Cubain - La Seyne Sur Mer el 15-19 de julio
Los programas de los festivales comienzan estar listos. Aquí son los artistas que vienen al 7:mo Festival Cubain en Seyne Sur Mer, Francia. A mí me parace una buena opción para vacaciones.
Tuesday, 22 March 2011, 07:32 PM