Indice - Table of contents
New Stuff
[hide]
Photos of the Day
[hide]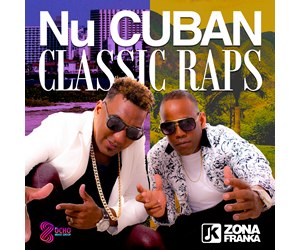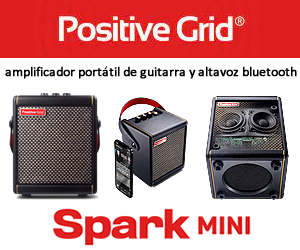 SpanishEnglishCubadisco 2015 - Cubadisco 2015 Video & DVD Nominees
APRIL 2016
CUBADISCO 2015 NOMINEES
(DVD & VIDEO CATEGORIES)
At a special Gala at the Cabaret Tropicana in Havana Cuba on April 30, the nominees for Cubadisco 2015 were announced. Several special awards (including the international prizes) are always announced later in the process, but this list contains the general musical categories. This page is for the DVD and video categories, there are additional pages for CDs and the technical awards. RED = WINNER

As a special extra, we have added a few related video links when they are available in order to help introduce you to some of these artists. Many North Americans who are unfamiliar with the range of music that is being recorded in Cuba will be surprised at the scope, and we strongly encourage you to share this page with anyone who still has a stereotypical view of music in Cuba. We did not include links that looked like they might be "pirate" links.

This is a work in progress and will be updated in the future.
A special note regarding the album covers and video links: If it appears that Bis Music has many more links than the other labels, this is because Bis currently has a much more robust presence on the web than EGREM or Colibrí, and it is much easier to find information from Bis on the Internet at the moment. This is not a reflection of the relative quality of the music among the labels.
Many thanks to Lourdes Martínez and Iliana Pérez, the Instituto Cubano de la Música and CIDMUC, without whose help this would not be possible.
CATEGORY
ARTIST(S)
TITLE
LABEL
REV?

VIDEO?


DVD PERFORMANCE FOR CHILDREN (FILMMAKERS)
Marcel Beltrán
Canción para estar contigo / Bárbara Llanes y Teatro de las Estaciones
Prod.
Colibrí
CLICK
HERE
Alberto José Paredes
Casichiflados / Payaso Jarol
EGREM
CLICK
HERE
Luis Najmías Jr.
La magia de los sueños / Lidis Lamorú
Bis Music
CLICK
HERE(not part of DVD)
DVD PERFORMANCE (FILMMAKERS)
Claudio Pairot
El nuevo mundo / David Blanco
Bis Music
CLICK HERE
Maykel Blanco
Cerrando filas / Maykel Blanco
Bis Music
CLICK HERE(trailer)
René Arencibia
Eliades Ochoa desde el Gran Teatro de la Habana
EGREM
CLICK
HERE
Enrique Carballea / Luuis Najmías Jr.
Mi primer concierto / Descemer Bueno
Bis Music
CLICK
HERE
Ernesto Eduardo Dobarganes / Diana Marta Utrela
Habana Abierta Live/Habana Abierta
Prod.
Colibrí
CLICK HERE(film trailer)
AUDIOVISUAL CONCERT (FILMMAKERS)
Rolando Almirante
La familia
López - Nussa
Prod.
Colibri
Lester Hamlet
Dúo / Harold López-Nussa y Ernesto Vega
Prod.
Colibri
CLICK
HERE
Alejandro Ramírez
Concierto homenaje a César Portlllo de la Luz
Prod.
Colibrí
Rolando Almirante
La leyenda de Arsenio
EGREM
CLICK HERE(film trailer)
MAKING OF
René Arencibia
Cuba now danzón / Alejandro Falcón
Prod.
Colibrí
Ángel Alderete
Intemporal / Miriam Ramos y Harold López Nussa
Prod.
Colibrí
Alejandro Reyes
Mal tiempo / Ruly Herrera
Prod.
Colibrí
Giselle E. Delgado
A Full /Luis A. Barbería feat. Sexto Sentido
EGREM
Ileana Rodríguez
Magia negra / Omara Portuondo
Prod.
Colibrí
DIDACTIC DVD (FILMMAKERS)
José Manuel García / Pancho Amat
Mis caminos del tres / Pancho Amat
Bis Music
Roly Arena / ElevaStudio
Máster Class: La trompeta / Varios intérpretes
Prod.
Colibrí
Roly Arena / ElevaStudio
La improvisación / Varios intérpretes
Prod.
Colibrí
Sonia Pérez Cassola / Ernesto García
Ortodecimante / Varios intérpretes
Bis Music
René Arencibia
Rimando con mis derechos / Varios intérpretes
Sello Unicornio / Unicef
MULTIMEDIA (FILMMAKERS)
Liliana Casanella, Elisa Álvarez, Armando Herrera
75 años / Orquesta Aragón
EGREM
Katia Hernández y Enrique Smith
Obra de Edgardo Martín / Varios
Prod.
Colibri
MUSICAL DOCUMENTARY
Marcel Beltrán
Digna Guerra
Prod.
Colibrí
Luis Najmías Jr. / Ruy López-Nussa
Estado de Ánimo
Prod.
Colibrí
José Manuel García / Eddy Cardosa
Un juglar antillano / Luis Carbonell
Bis Music
Lester Hamlet
Omara: Cuba
Prod.
Colibrí
Mayra María García/Guillermo Amores
La rumba no es como ayer / Team Cuba de la Rumba
Bis Music
CLIC AQUÍ

VIDEO CLIP (FILMMAKERS)
Omar Leyva / Adrián Berazaín
Oshún / Adrián Berazaín
Bis Music
CLICK HERE
Joseph Ros
Hablando con Juana / Alain Pérez
Bis Music


CLICK HERE
Fernando
Pérez
Canción fácil / Haydée Milanés
Bis Music
CLICK HERE
José Rojas
Cuando tú dices que me amas / Qva libre
Bis Music
CLIC AQUÍ
Alejandro Valera
La moda / Van Van
EGREM
CLICK
HERE
Wednesday, 20 April 2016, 02:29 PM