Indice - Table of contents
New Stuff
[hide]
Photos of the Day
[hide]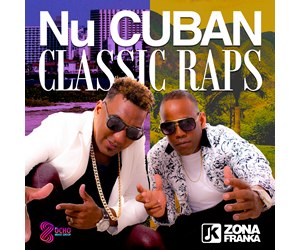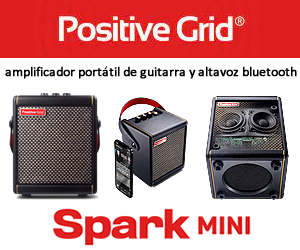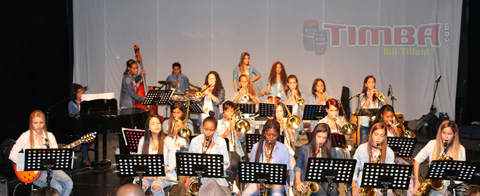 11 December 2016

JoJazz 2016: The Next Generation of Excellence in Jazz in Cuba

Part I

by Bill Tilford (all rights reserved)

If you ever wondered where so many of these excellent young Cuban Jazz artists are coming from, you can get some insights by attending the Concurso Internacional de Jóvenes Jazzistas (JoJazz) , which I did for the first time this year (many thanks to CNMP, the National Center for Popular Music), for the invitation). This competition has been taking place for 19 years, and it is not a mere academic event - both the judges and many of the accompanists for the young soloists are among Cuba's Jazz elite, and many - not all, but many - of the artists later record an album or find themselves working in excellent bands. If you have had the opportunity to listen to any of the recordings in Colibri's wonderful Jazz Young Spirit series, these artists are all previous JoJazz participants. Likewise, many of the most exciting performers at Jazz Plaza are former JoJazz participants.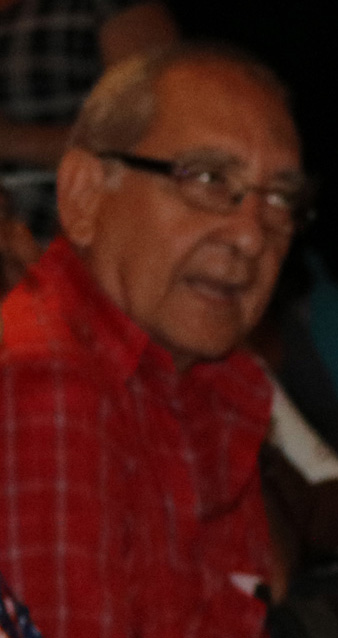 Alexis Vázquez (L), the founder, remains the President of the organizing committee. His original background is in Theater, but he has a sense of mission regarding Jazz in Cuba. I had the opportunity to interview him in Spanish in May during Cubadisco, and you can listen to excerpts from that interview, which describe the beginnings of JoJazz, here.
Interview with Alexis Vázquez

The judges represented many of Cuba's finest jazzistas, including Pancho Amat, Rodney Barretto, Alejandro Falcon, Michel Herrera, César López, Rolando Luna, Emilio Martini, Carlos Miyares, Jorge Reyes, Emir Santa Cruz and Aryam Varona. An interesting feature about the competition for soloists is that although they are the only musicians permitted to take a solo during their performance, they may be accompanied by anyone provided that those other musicians do not take solos, and some of Cuba's important musicians serve as accompanists at times.

The competition is divided by age for soloists (16-20 and 21-30) and has various categories. Each age group has a competition for soloists, and there are competitions (no age division) for composition, small group performance and large group performance. The soloists and groups are required to demonstrate their proficiency in regular (North American) Jazz as well as Cuban styles.

You can see a complete list of the winners here.
You can download my copy of the program, which survived the return trip with only minor
damages, here.
You can view a photo gallery from Day 1 here.

There will be much more in the next few days.
---
CONVOCATION: JOJAZZ COMPETITION 2016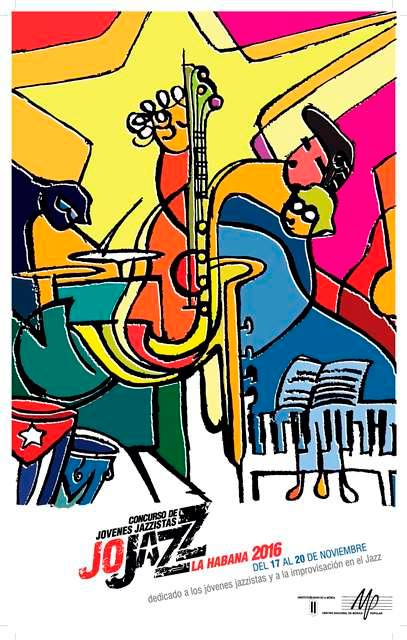 Convocation: JoJazz Competition 2016
The National Center of Popular Music (CNMP) and the Cuban Music Institute (ICM) convoke the nineteenth edition of the international competition of young jazz musicians Jojazz, which will be held in Havana during the days 17 and 20 of the month of November of this year.
The competition aims to motivate the creation and interpretation of jazz in young people between the ages of 16 and 30 years of age. Is organized on the basis of two categories: composition and interpretation, which in turn, are divided into various modalities.
BACKGROUND
Interpretation Competition
Competes from three modalities
 soloists
- younger (from 16 to 20 years).
- older (from 21 to 30 years).
 small format (MAXIMUM 8 members, whose ages, including that of the director, must be between 16 and 30 years of age)
 large format (from 8 and no limit of members, whose ages, including that of the director, must be between 16 and 30 years of age)
In both modes (small and large format), can compete with a vocal, instrumental and / or vocal-instrumental format.
From these modalities participants must register two themes to interpret:
1. Standard
2. Free
Contestants participating as soloists will be accompanied by a group that does not exceed eight musicians, without limits of age. Improvisations are only allowed for the contestant.
Composition contest
The Songwriting contest shall consist of a single round, in which the contestants will show the works registered. Should deliver at least two copies of the works to be executed (parts and scores) within a month prior to the date of the competition. The special interpretive nature of the works will be recognized
• two works per composer will be presented.
• the minimum duration will be 3 minutes.
• the format will be free.
In each category will be awarded three awards for form-Soloist (Minor), Soloist (Major), small format -. in the case of large format will be awarded a prize only.
For Both Categories The Jury-which will be composed of prestigious figures of the Cuban Jazz -, will grant as many entries as they see fit, as well as you can consider granting any award or special recognition. Similarly, the awards in each case can be deserts and / or shared. His decision is not negotiable.
Those interested in participating will be able to register for both categories (interpretation and composition) from the 5th of September until the 16th of November, in the department of technical and artistic development of the National Centre of Popular Music (CNMP), or through the postal addresses referred to in the contacts.
Cnmp Contacts:
E-mail: Subdtecnica@Cnmp.Cult.Cu / Eventos@Cnmp.Cult.Cu / Eventos.Musicapopular@Gmail.Com / Brenda.Besada@Gmail.Com / yentsyprangel@gmail.com
Telephones: 7 206 4070 / 7 206 9000 / 7 203 4232
Address: Street 1RD #1010, between 10 and 12, Miramar, Playa, Havana, Cuba
Saturday, 23 December 2017, 02:50 PM