CUBADISCO 2016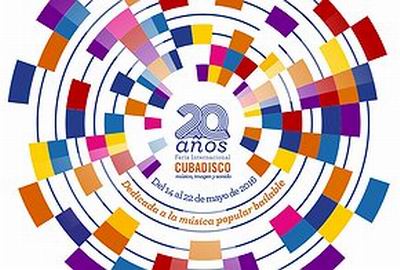 4 JULY 2016:

This week begins our coverage of Cubadisco 2016, which Bill Tilford attended in May. This was the 20th Annivesary of the event. To begin with:

1. Here is a look inside the awards ceremony at the Tropicana. You can also download the official booklet of winners and nominees from that page, and there are links to several related album reviews.
2. Here is a look at the CIDMUC Simposium which is part of Cubadisco every year. You can also download the Simposium's schedule and list of topics here.
3. Here is a photo gallery with commentary about a concert by Elito Reve y su Charangón in Carlos III during Cubadisco.
4. Here is a special concert by Septeto Santiaguero at the Teatro Nacional during Cubadisco.
There will be much more in the weeks to come. Bill Tilford's radio program From the Isle of Music will also feature music from nominees and winners of Cubadisco each week. You can learn how to tune in here.
Monday, 04 July 2016, 07:15 AM