New Stuff
[hide]
Photos of the Day
[hide]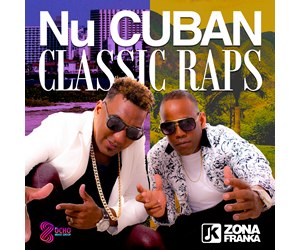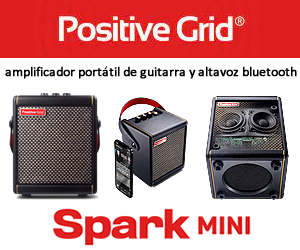 SpanishEnglishReflections on the Hothouse Concert for Cuba
REFLECTIONS ON THE HOTHOUSE CONCERT FOR CUBA
Commentary by Bill Tilford, all rights reserved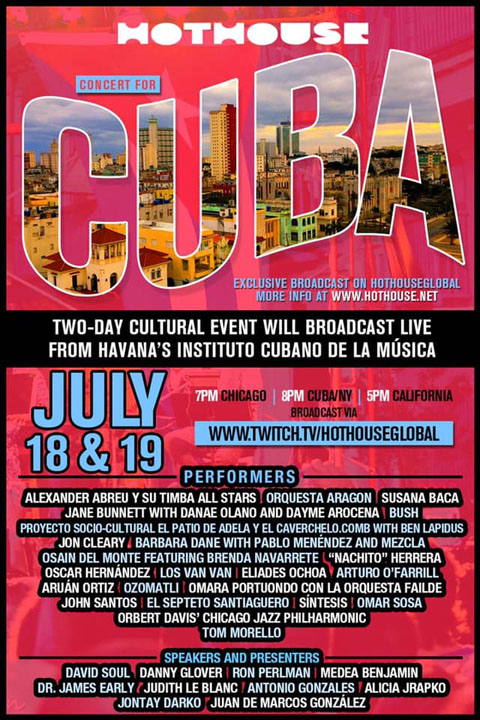 This writer watched the event on StreamingCuba's Facebook page. That in itself is a remarkable fact - even in 2019 one might reasonably have expected frequently-freezing screens for an event of this magnitude, and this event took place without any serious technical glitches from a viewer's perspective. You should follow that page closely as it has been virtually presentlng several excellent exponents of not only Cuban music but music from other countries and latitudes, and one hopes that this will continue for the foreseeable future. The international team of organizers deserves congratulations for the quality of the event.

So now that this concert is over, what next? TIMBA.com is a music website, and we'll leave the discussions of political next steps to others. If you watched the concert, you saw some suggestions there. However, there are some things that can be done now that are related to Cuba's music industry that are tangible, immediate, legal and important:

For those of you in the United States (and other countries) who enjoy Cuban music and would like to do something immediate, legal and tangible to help mitigate the economic effects of US sanctions on Cuba, it may sound odd to suggest that one of the best ways to legally protest those sanctions is to go shopping, but it happens to be true. An increasing number of current Cuban recordings are turning up for sale in digital platforms like Amazon and Apple Music. Yes, that means some non-Cuban entities will get a percentage of the money you spend, but that is also true of any other transaction you do (even wiring money) unless you are on the island physically, so that would be a lame excuse to go the free route like Youtube or Spotify.

BUY, rather than stream, some albums released by EGREM, Abdala, Bis, Colibri and other projects made in Cuba, and you are putting your money where your mouth is even if you can't go physically right now due to COVID. Sure, go ahead and sign petitions etc too if you like, and absolutely be supportive of the many virtual concerts taking place these days, but nothing says immediate support quite like cash. You should be doing this anyway simply to support the music regardless of the current political circumstances.

To my many friends and colleagues in public radio in the US, we need to speak frankly about what you could do to help more. Historically, you have done an excellent job of presenting music not in the mainstream of United States mass culture to broad audiences. You have been the refuge of jazz, classical, folk and world music. Where new Cuban music is concerned, you still do an excellent job as media sponsors of live events and in-studio appearances with touring acts. When a Cuban artist has a recording on a foreign label, you also do a very good job for the most part of putting that music on the air. Where we have a noticeable and unfortunate deficit with too many of you in regular FM stations (as opposed to LPFM stations who are collectively better on this next point) is with the numerous new releases on Cuban labels that lack the wherewithal to produce large quantities of radio promo physical discs but are releasing the albums to the digital stores, and if you are a station that requires those physical promo discs in order to put something on the air, you are inevitably going to lose opportunities to present most of Cuba's best new music. I suggest to you that in this time, when even both recording academies in the United States, LARAS and NARAS, not only accept but prefer the submission of digital copies rather than physical discs in their awards process in most categories (the exceptions are the technical categories, which don't really concern you here), failure to reconsider that policy could ultimately cause many of you to lose your competitive edge with this music. I don't know how you can best go about resolving that conundrum, but if the recording academies, for whom the integrity of the product is paramount, can find a way around the need for physical discs, I am confident that you can as well if you sincerely try.

To my many friends and colleagues in Cuba, you are making great progress presenting your music in cyberspace. In addition to what you are already doing, I would like to suggest to you that the awards ceremony of Cubadisco 2021 and perhaps some of the most important concerts could be an excellent showcase for the world if those could be shared in cyberspace as well.

The music will continue to unite our peoples as an indestructible bridge between the United States and Cuba.
Sunday, 26 July 2020, 05:32 AM