Indice - Table of contents
New Stuff
[hide]
Photos of the Day
[hide]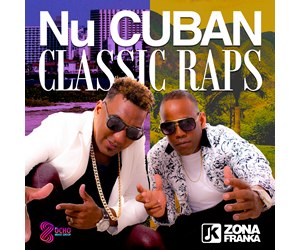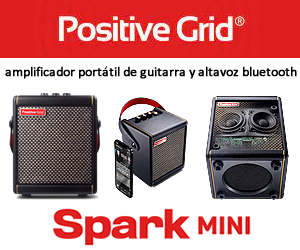 SpanishEnglishColibri - Colibri in Cubadisco 2014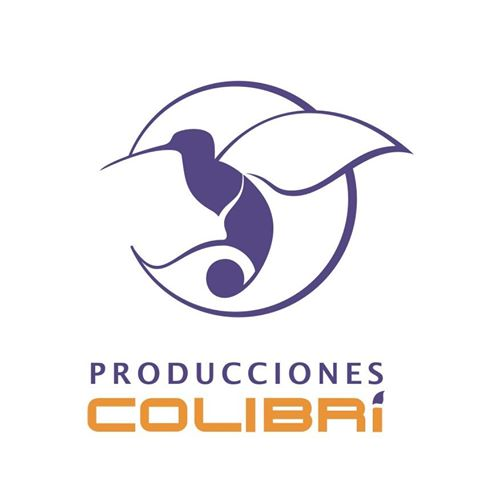 Colibrí in Cubadisco 2014
Compiled by Bill Tilford from information supplied by Colibrí
(Special thanks to Marta Bonet, to Dayron De León Castillo and to Producciónes Colibrí)
Colibrí entered 61 recordings in Cubadisco 2014. 52 of these received 96 nominations; 25 of those received 30 prizes, including the Grand Prize for Sacrilegio by Ernán López-Nussa. The following table lists these recordings, and Colibrí graciously submitted supporting documentation for most of them. These documents can be found in the "Colibrí Document" column, and they range from liner notes to those plus lyrics to occasionally even extensive musicological essays. These documents are a treasure trove of information, and we hope that they will help stimulate interest in purchasing the actual recordings. In cases where a Timba.com review is available, a link to that can be found in the "Timba.com Review" column. (That section is a work in progress.)
"Special Prize" is a category that is not included in nominations, and "Opera Prima" is roughly equivalent to "Best New Artist" in other countries.
Bold type signifies that the recording is the winner of that category.
*FOR OTHER RECORDINGS ENTERED IN CUBADISCO 2014 BUT NOT NOMINATED, SEE
OTHER RECORDINGS BY COLIBRI ENTERED IN CUBADISCO 2014
Album
Cover
Title of Recording
Artist(s)/
Producer(s)
No. of Nominations
Categories
Colibrí
Document
Timba.com Review
RECORDINGS BY PRODUCCIONES COLIBRÍ NOMINATED IN CUBADISCO 2014
DVD-378
Concierto antológico
Santiago Feliú /
Santiago Feliú


Special Prize
CD-229

Encuentro, El tres y el cuatro
Pancho Amat y el Calbildo del Son Angel Martínez y Ensemble 4 x 4 /
Pancho Amat & Carlos García Carbó


Special Prize
Click Here
CD-173
Te doy una canción
Augusto Enríquez/
Augusto Enriquez

Special Prize
Click Here
Click
Here
CD/DVD-334

Sacrilegio
Ernán López-Nussa/
Ernán López-Nussa


4
Anthology
Jazz
CD-DVD
Recording
Click Here
Click
Here
CD/DVD-481
Y como ayer ... hoy. Un homenaje a Benny Moré
Sory /
Emilio Vega & Sory
5
- Anthology
- Live Cancíon
- Audiovisual Concert
- Making of
- Live Recording
Special Prize
CD-464

Conversiones
Alter Ego /
Rafael Guedes
2
Anthology
-Vocal-instrumental music


Click Here
CD-323

Tony Pinelli. Mís Canciones
Various Artists /
Tony Pinelli
2
Anthology
-Composer's Prize
Click Here
CD-395

A mi tierra
Zunilda /
Joaquin Betancourt
1
Anthology
Click Here
CD-400

Siempre sera el amor, Canciones de Lázaro García
Various Artists /
Adolfo Costales y Lázaro García
1
Composer's Prize
Click Here
CD-328
Integración, Yalit González interpreta a Sergio Vitier
Yalit González /
Sergio Vitier
2
- Composer's PrIze
- Concert Soloist
Click Here
CD-422

Suites cubanas para niños
Greta Rodríguez y Ensemble alternativo /
Miguel Núñez & Marta Bonet
2
-Children's Music
-Concert Music
Click Here
CD-380

Inseperadamente
Argelia Fragoso y Pancho Amat /
Argelia Fragoso y Dayron Ortega
1
Cancionistica
Click Here
CD-168

Menos mal
Idania Valdés /
Yusef Díaz & Germán Velazco
1
Cancionística
Click Here
DVD-353
Osdalgia desde el cine
Osdalgia Lesmes /
Osdalgia Lesmes
2
- Live Canción
-Audiovisual concert
Click Here
CD-290

Se dice cubano
José Maríá Vitier y Liuba María Hevia /
Silvio Rodríguez Rivero
2
- Live song
- Musicalization of texts
Click Here
CD/DVD-407
Haydée Milanés en el Chaplin
Haydée Milanés & uests /
Haydée Milanés
3
-Live Canción
-Making of
-Live recording
Click Here
CD-312

Mañanita de montaña
Eduardo Sosa /
David Alvarez y Dayron Ortega
1
Trova
Click Here
CD-477
Lares
Rey Montalvo /
Emilio Vega
1
Trova
Click
Here
CD-264
Ante tus ojos
Polito Ibáñez /
Miguel Núñez
1
Musicalization of texts
Click
Here
CD-141
Respetuosamente, Teté
Teresa García-Caturla /
Alfred Thompson
1
- Traditional popular music
-Special Prize
Click
Here
CD-462

Veiente años (Homenaje a María
Teresa Vera)
Adonis Puentes & Pancho Amat /
Pancho Amat
1
Traditional Popular Music
Click
Here
CD/DVD-321
Jóvenes treseros de Cuba
René Avich, San Miguel Pérez y César Hechavarría /
Pancho Amat
2
- Traditional Popular Music
-CD/DVD
Click
Here
CD-397

Fiesta en el barrio
Pancho Amat y su Cabildo del Son /
Francisco "Pancho"Amat
1
Traditioinal Popular Music
Click
Here
CD-256
Tonadas campesinas
Various Artists/
Amaya Carricaburu & Luis Paz "Papullo"
4
- Folkloric Campesino Music
- Musical Research Production
- Design
- Musicological Notes
Click
Here
Click
Here
CD-352

A clave na'ma'
Columbia del puerto /
Carlos-Javier Boy Leon
1
Folkoric music
Click
Here
CD.DVD-324
Anfom
Grupo Vocal Desendann /
Adolfo Costales
3
-Folkloric Music
- Vocal Music
- Liner Notes
Click
Here
CD-387
Gastón Joya
Gastón Joya /
Gastón Joya & Ernán López-Nussa
2
- Jazz
- Opera prima
Click
Here
CD/DVD
Madre Tierra
Michel Herrera,
Allstar de jóvenas jazzistas /
Joaquin Betancoust
6


-Jazz
- Audiovisual concert
- CD/DVD
- Video clip
- Making of
- Liner notes




Click
Here
Click
Here
CD-510


New Day
Harold López-Nussa /
Harold López-Nussa
1
Jazz
Click
Here
CD-430
Sin Fronteras
Chucho Valdés /
Chucho Valdés
2
- Cuban Jazz
- Recording


Click
Here
CD-269
Terral
Thommy Lowry /
Thommy Lowry
2
- Cuban Jazz
- Opera Prima
Click
Here
CD-251
Pacheco's Blues
Jorge Luis Pacheco /
Joaquin Betancourt
2
- Cuban Jazz
- Video clip
Click
Here
CD-332
De todos los colores y tambíen verde
Aldo López-Gavilán /
Aldo López-Gavilan & Daiana García
2
Instrumental music
-Liner notes
Click
Here
CD-298
Versátil
Tony Pedroso /
Irving Frontela
1
Instrumental music
Click
Here
CD-404
Recuerdo de una jornada
Cuarteto ZSaxos /
Javier Zalba
2
-Instrumental music
- Live recording
Click
Here
CD/DVD-273
Agua que va a caer, Indentidad, tras los pasos
Yaroldy Abreu, Adel González y Edgar Martinez /
Joaquin Betancourt & Gloria Ochoa
3
-Vocal-insturmental music
- Making of
- Recording
Click
Here
CD-365



Piano a la carta
Emilio Morales /
Emilio Vega
2
-Vocal-insturmental music
- Recording
Click
Here
CD-205





María Eugenia Barrios a los 70
María Eugenia Barrios /
Mayra Torralba
1
Concert soloist
Click
Here
CD-359



Cuarto por uno
Fidel Leal /
Ulises Hernández
2
-Concert soloist
-Opera prima
Click
Here
CD/DVD-277
Música de Latinoamérica, Guitarra (3 vólumenes)
Victor Pellegrini /
Victor Pellegrini & Amparo del Riego
1
Concert Soloist
Click
Here
CD-233
Julián Orbón, Grupo de Renovación Musical
Orquesta Sinfónica del ISA, Bárbara Llanes, Fidel Leal y Ana Gabriela Fernández /
Ulises Hernández
2
- Concert music
- Musicological notes
Click
Here
CD-474
Páginas de vida, Música camagüeyana del siglo XIX
Victor Díaz, Fidel Leal y Lucers y Fernández /
Ulises Hernández
3
-Concert music
- Musical research production
- Design
Click
Here
CD-416
Divertimentos tropicales
Eduardo Martín /
Rafael Guedes Mendoza
1
Concert music
Click
Here
CD-421
Gulumbá, gulumbé, Resonancias de África en el Nuevo Mundo
Ars Longa
3
-Chamber music
-Musical research production
-Musicological notes
Special Prize
Click
Here
CD-441 &
CD-466

Música catedralicia de Cuba, Repertorio litúrgico de Cayetano Pagueras / Villancicos de Navidad de Juan París
Camerata Vocale Sine Nomine y Orquesta del ISA /
Miriam Escudero & José Antonio Méndez
5
-Chamber musc
Didactic audiovisual
-Musical reesearch production
-CD/DVD
-Musicological notes
CD-394
O Magnum Mysterium
Schola Cantorum Coralina /
Alina Orraca
1
Choral music
Click
Here
CD/DVD-339

Master class. La guitarra en la trova
René Fáez y San Miguel Pérez /
Rolando Montes de Oca y Cesar Echavarria
1
Didactic audiovisual
CD-450
Amo la vida
Viento solar /
Iván Fariñas
1
Rock
Click
Here
CD/DVD 392

Asere 3
Various Artists /
Malcoms Junco Duffay & Moisés Whittaker
1
Hip Hop
Click
Here
CD-418

Créeme. Hip Hop underground cubano
Various artists /
Michel Mirabal
2
-Hip Hop
-Audiovisual concert
CD-245
Nengón-Kiribá. Manifestaciones folclóricas musicales de Baracoa
Portadores /
Marta Bonet
2
-Documentary
-Liner Notes
Entre cuerdas y clave, Tonadas campesinas
1
Documentary
Click
Here
Click
Here
Monday, 04 August 2014, 11:32 PM