CUBADISCO 2014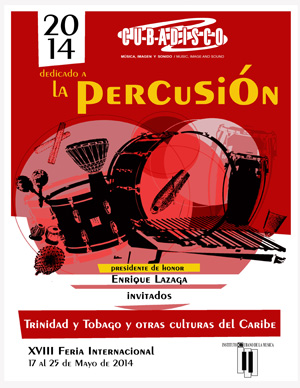 1 FEBRUARY 2015:

Here is the Edición Resumen (final edition, in Spanish) of the Cubadisco publications from 2014. There will be a full analysis in the near future. Special thanks to the Publications Department of Cubadisco for sharing this with us.
---

27 July, 2014:

CUBADISCO 2014 COMMERCIAL FAIR AND SYMPOSIUM:

New articles and photo galleries are available regarding Cubadisco.
The Cubadisco 2014 Commercial Fair is available here
The Cubadisco 2014 International Symposium is available here
A piece about Facebook and web pages in Cuba is available here
---
15 June 2014:
CUBADISCO PUBLICATIONS AVAILABLE FOR DOWNLOAD:
The Publications Department of Cubadisco publishes an excellent series of short magazines during the event. We are pleased to be able to help share these with the rest of the planet. There are five volumes as follows:

DOWNLOAD VOLUME 1 HERE
DOWNLOAD VOLUME 2 HERE
DOWNLOAD VOLUME 3 HERE
DOWNLOAD VOLUME 4 HERE
DOWNLOAD VOLUME 5 HERE
Also, the program for the International Symposium sponsored by CIDMUC (Centro de Investigación y Desarrollo de la Música Cubana) may be downloaded here.
---
15 May 2014:
CUBADISCO WINNERS ANNOUNCED:
The winners of Cubadisco 2014 were announced at a Gala at the Hotel Nacional on May 14.
YOU CAN DOWNLOAD THE OFFICAL BOOKLET HERE.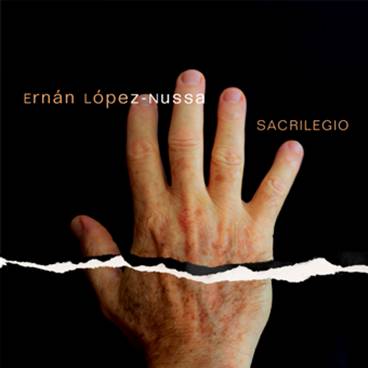 We'll be doing a lot of analysis later, but it is worth mentioning that with this year's five awards (including the Grand Prize) for Sacrilegios along with many awards in the past, Ernán-López-Nussa is now officially the most awarded artist in Cubadisco history. This recording won the following categories: Grand Prize, Jazz, Recording, Anthology, CD/DVD. We will publish a review in a couple of weeks along with some special features related to Ernán.
Border-Free by Chucho Valdés won Jazz Cubano; you can read a review here.
Respeto pa' los Mayores by Adalberto Álvarez y su Son won Músical Popular Bailable; you can read a review here
Many thanks to Ms. Lourdes Martínez and the Cubadisco Publications team for sending us the official booklet.
---
1 May 2014: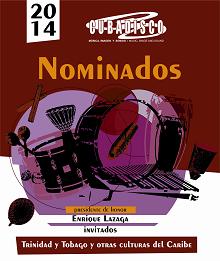 The nominees are.....

The full list of nominees (except for the International Prizes, which have not yet been announced) was released at a press conference on Tuesday, April 29. Cubadisco's Publications Department has sent us the official booklet along with permission to share it with you. You can download it here.

At this writing, you can find reviews of all of the nominees in the Música Popular Bailable category in our Reviews section. There are also reviews of several nominees in other categories, and we will be publishing many more of these in the weeks to come along with extended coverage of this year's events. This page will function as a running blog during the weeks to come.
132 recordings were nominated in 46 categories (some were nominated for multiple awards). The distribution of nominees (not including Grand Prize and International Prizes, which have not yet been announced) by label is:

Colibri 96
Independent productions and/or foreign labels 38
Bis Music 34
EGREM 24

Some quick highlights:

1. Cuba's Jazz phenomenon Ernán López-Nussa received 4 nominations (Anthology, Jazz, CD-DVD and Recording) for Sacrilegio. When combined with awards in past years, it is possible that he could set a record for number of certain types of awards this year.
2. Expectativas by Manuel Valera, who was born in Cuba but lives in New York, was nominated in the Cuban Jazz category and is a sign that the Jazz observers on the island are as interested in the New York scene as we are.
3. Four of the five nominees in the Popular Dance Music category include several Timba tracks.
Sunday, 01 February 2015, 12:52 PM