Indice - Table of contents
Lo Nuevo
[hide]
Fotos Del Día
[hide]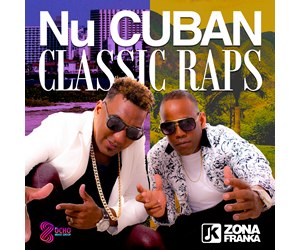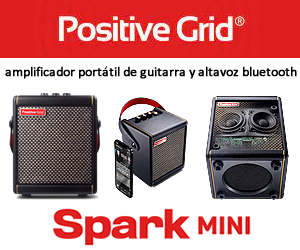 Chicago-Based Bands - Salsa Con Soul
Salsa Con Soul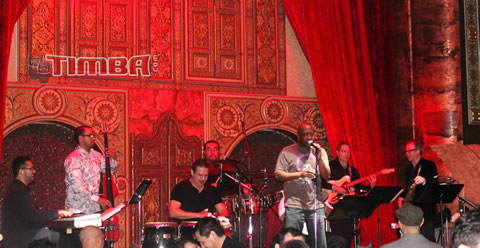 (Salsa Con Soul at the Alhambra Palace, 20 December 2011)
In the 1970s, if you went to hear a band like Orchestra Harlow or Ray Barretto live, there were periods when you would hear some soul and funk along with Salsa. There was even a trend called Salsoul for a time that mixed in some disco as well. Mongo Santamaria also recorded some soul and funk along with his jazz sides. There were also bands such as Malo, Saco and Tierra that were primarly soul/funk/rock but also branched into Salsa. For various reasons, most Salsa bands went back to sticking to Salsa (with an occasional fusion song here and there) in the 1980s-1990s.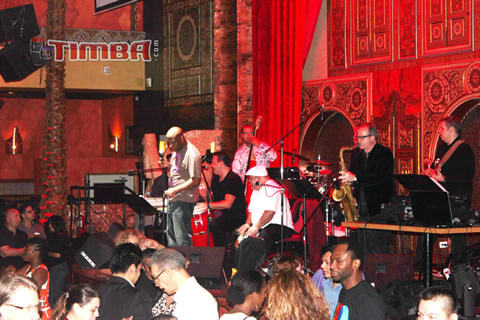 Salsa Con Soul has brought back this approach to performing. It is, as the name implies, primarily a Salsa band, but it also mixes in some Soul courtesy the lead singer, Devon Thompson, some wailing electric guitar work from Peter Lerner and Michael Levin's sax lines. Full personnel are Joe Rendon, leader/percussion; Mike Levin, saxophone, flute and percussion; Adrian Ruiz, piano; Devin Thompson, singer; Josh Ramos, bass; Peter Lerner, guitar; Albert Sierra and Dennis Calito, percussion. Joe Rendon, the leader, tells us that the band was formed in 2005, was on hiatus for a while when he was in Los Angeles and reformed upon his return to Chicago. He named several influences including the bands named previously and Cuban percussionist Tata Guines . To date, the group has not yet produced a recording.
We caught the band at the Alhambra Palace on a Tuesday night, when there is a regular dance party sponsored by 4 Fantastic Events, and we noted that this band was very popular with the crowd there. In addition to some regular Salsa tunes, the group did a bilingual version of James Brown's Sex Machine that started out as straight-up Soul and then morphed into a Salsa groove; they also did a Salsa/Soul version of Stevie Wonder's Superstition. We enjoyed this band, and if you lived through the 70s, this will bring back (minus the clothing styles) some memories of how things were then. If you fancy yourself a Salsa "purist", remember that groups like Harlow, Barreto and Mongo were in a similar bag during parts of the 70s, and you'll have a good time as well.
At this writing, Salsa Con Soul does not have a website.
miércoles, 28 diciembre 2011, 10:53 am