Indice - Table of contents
New Stuff
[hide]
Photos of the Day
[hide]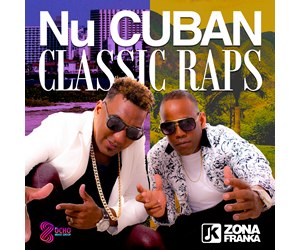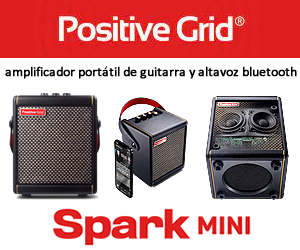 Chicago-Based Bands - La Nueva Corporación
La Nueva Corporación

(All photos and writeup by Bill Tilford, all rights reserved)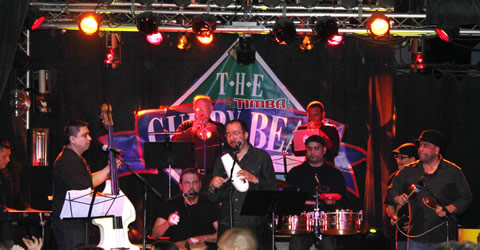 BACKGROUND: Leader Jose Porcayo is a popular bassist in several of Chicago's Salsa and Latin Jazz band, and last year he established his own group, La Nueva Corporación. The core group at present includes Jose Porcayo, leader, coros and bass, Jerome Croswell and Paul Sorenson, trumpets; Moises Tueros, piano; Billy Rivera, lead vocal; Joe Rendon, congas; Danny Hernandez, timbales; Jose Feliciano and Victor Fuentes, percussion and coros, and Ernie Alcala, guitar. The band's book is primarily Salsa Dura but with the added twists of an electric guitar that ventures into Trey Anastasio's territory at times and some extra Jazz sensibilities from the trumpet section.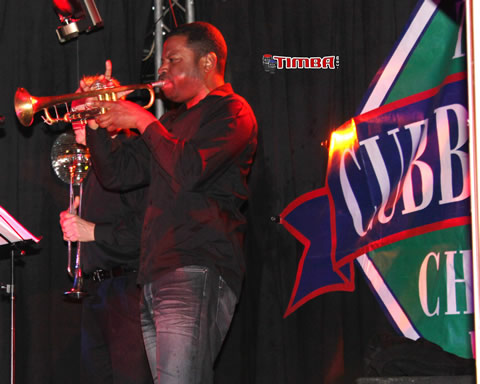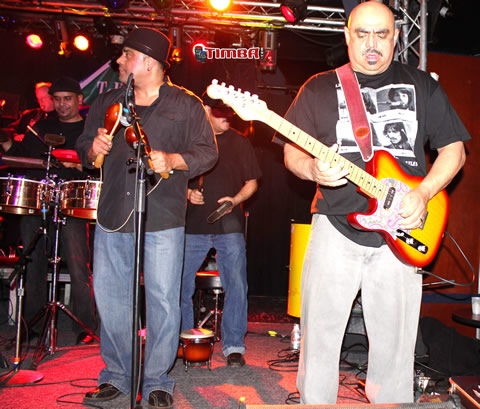 WHAT WE SAW AND HEARD: We caught this group live at the Cubby Bear (Live Salsa Sundays) on Sunday, March 3. The group's charts are mostly progressive Salsa and Salsa Dura (we heard a little Barretto-style material from the 70s for example), but as we mentioned earlier, the electric guitar adds extra firepower and occasionally adds some hard/acid rock to the mix. This didn't appear to frighten any of the crowd and added an extra dimension to some of the songs (Ban Ban Quiere, for example, was fairly close to Barretto's 1970s chart but used a wailing electric guitar in lieu of a flute solo.)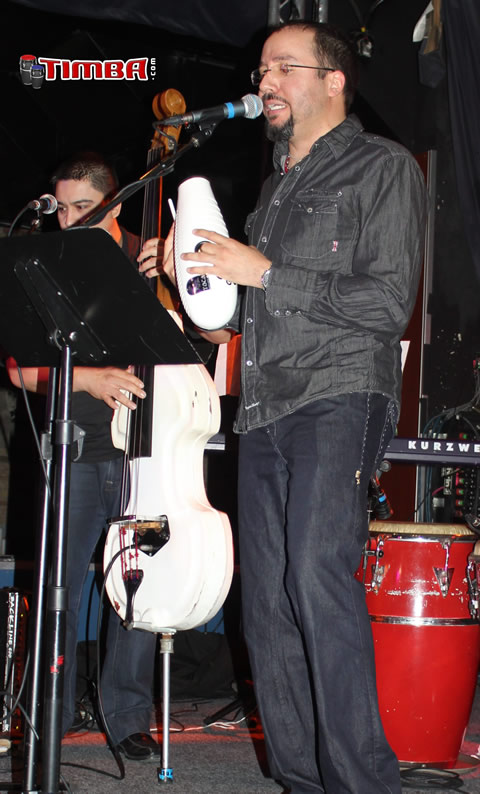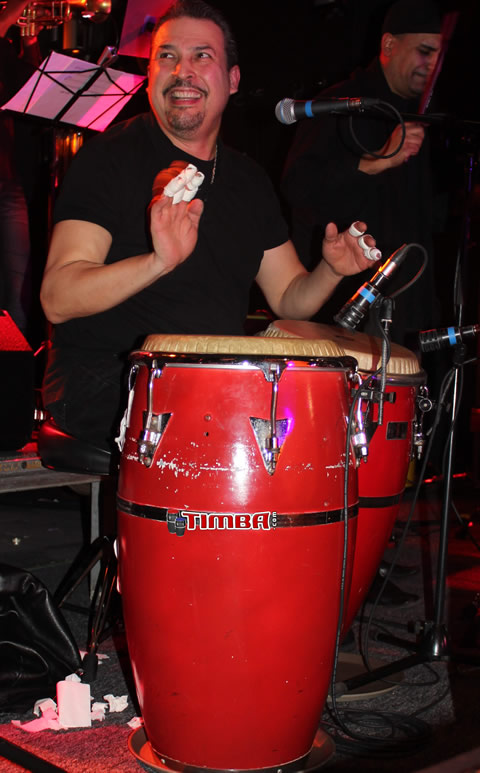 THE VERDICT: This is a new band with an interesting roster, good charts, and the chance to do something different if it learns how to fully exploit the tools it has available. With Jerome on trumpet, Joe on congas and Ernie on guitar, this has the potential to grow into a very exciting band. They played a good debut set, and we would expect them to get even better with more time and gigs under their belt.
Sunday, 10 March 2013, 02:29 PM