Chicago-Based Bands - Mateo y los Bachateros
Mateo y los Bachateros
All photos and review by BIll TIlford, all rights reserved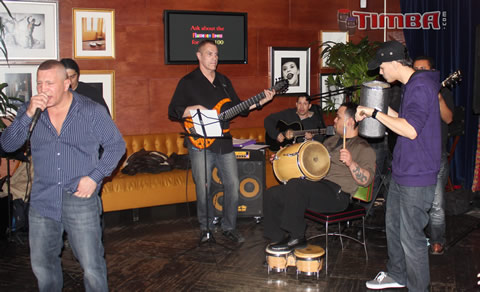 Background: According to leader/lead singer Luis Mateo, a retired professional fighter who crossed over into the music business years ago, Mateo y los Bachateros was formed approximately seven years ago. Mateo is of Puerto Rican heritage but was drawn to the guitar-driven style of Bachata, which originated in the Dominican Republic. Luis mentioned the groups Aventura and Monchy y Alexandra as two key influences. The group does a combination of originals and covers. Some of the material is bilingual. As of February 2012, the members are Luis Mateo, leader/lead vocal; Douglas Perez, lead vocal; Victor Mateo, bass; Jose Rodrigues, piano; Victor Torres, tambor;, Manny, guiro; Javier Mendez, lead guitar, and Ricardo Vazquez, guitar. The guitar/vocal driven instrumentation gives the group a different sound from other horn-driven groups in the area that play Bachatas, and Mateo's group focuses on Bachata and Merengue (it also does the Mexican style of Cumbia for some performances.) The group has toured in several states.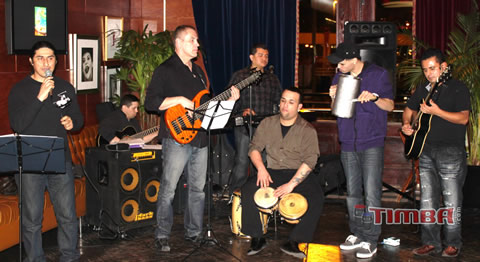 What we saw and heard: We caught this group at Carnivale and liked what we heard. Bachata is not usually a regular part of this writer's personal diet, and we were struck by how the dual-guitar, duel-vocal sound has some similarities to some styles from parts of West Africa that we have heard over the years. The merengues were in the high-energy Dominican style.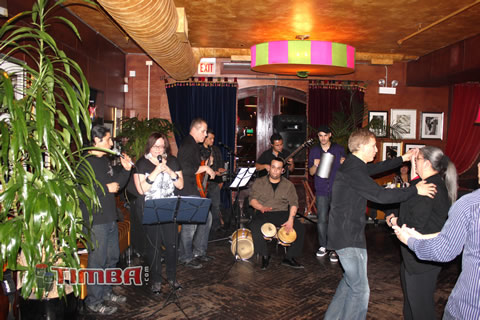 The Verdict: Bachata has a substantial following among dancers today, and this group is an excellent live option for getting your bachata and merengue on. We don't know whether he does this at larger shows, but at the restaurant, Mateo also did some turns on the dance floor with some of the ladies.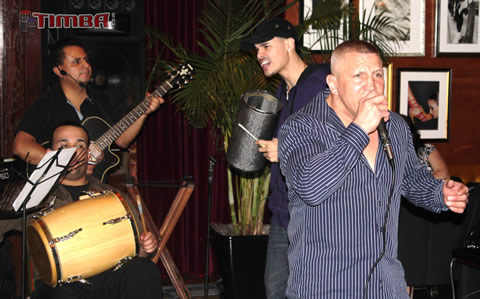 lunes, 19 marzo 2012, 11:03 am