Indice - Table of contents
Lo Nuevo
[hide]
Fotos Del Día
[hide]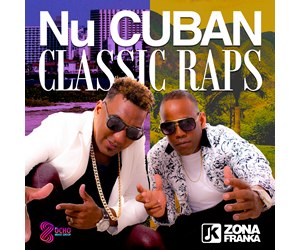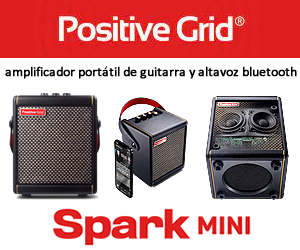 Chicago-Based Bands - Charangueo
Charangueo
Photos and Review by Bill Tilford
All Rights Reserved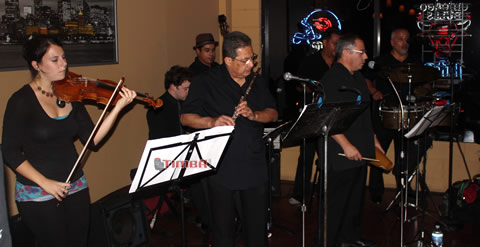 Background: Although one of Chicago's other groups, Conjunto, includes some excellent Charanga material in its book, the city has lacked an ensemble specifically dedicated to the genre for many years. (For those who are unfamiliar with the style, a little history is in order: Charanga is played by ensembles built around violins - and occasionally cellos- as well as flute and a rhythm section, and its history is that of a marriage between classical and African roots. The first known charanga ensembles in Cuba - originally referred to as charanga francesa - were playing as early as the beginning of the 20th century and were heavily influenced by chamber music but included what we now call timbales. The music was lightly syncopated but stately and relatively restrained for the first few decades (in part to avoid becoming unacceptable to "polite" society). The music began to get a little "wilder" in the late 1930s and 1940s thanks to the work of Arcaño, Israel "Cachao" Lopez and his brother Orestes Lopez. Many Americans who aren't familiar with the history would be surprised to learn that classical music, the early form of the Mambo, and the wildest jam sessions of the 1950s all came together in some of the same musicians (especially Cachao, who was playing in the Philharmonic at the same time he was helping to move the popular dance music forward).
According to co-leader and bassist Rene Avila, Charangueo was assembled in the summer of 2012 with the goal of filling that previously-mentioned void. Rene credits area radio host and musician Victor Parra as a key mentor to the group; according to Rene, Victor turned them on to a lot of the classic charangas such as Arcaño and Aragon as well as many other important groups in the genre's history. The group's concept is "old-school" charanga including danzones, son and descargas. The group's official roster as of September 2012 includes Rene Avila, bass and co-leader; Stuart Seale, piano and co-leader; Hector Rodriguez, timbales and vocal; Hector del Valle, vocal and guiro; Steve Eisen, flute; Rogelio Garza, congas and vocal; Katherine Andrick, violin and Zara Zaharieva, violin.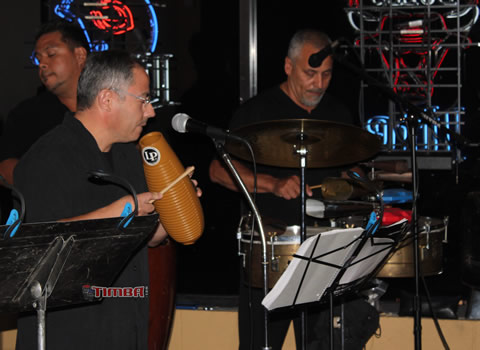 What we saw and heard: We caught a snippet of the group at Siboney in August but were able to catch a more complete set Thursday, September 20 at Más o Menos Lounge. The group was minus one violinist (Zara), but Katherine held up her end of the strings quite well. Albert Martinez was a completely capable substitute for Steve on flute. The repertoire included some descarga material of the type that Fajardo had recorded in the historic Panart Cuban Jam Session series along with some nice danzones and uptempo dance numbers representative of Barretto's Charanga Moderna period. Although the basic concept is "old school" Charanga, there are also some more contemporary elements here (for example, Katherine's style in her solos shows touches of more modern violinists like Eddie Drennon or Alfredo de La Fe), and the descargas let the percussion section stretch out a lot more than you would typically hear in most of the groups of the last few decades. These elements actually work quite well and are likely to help keep today's audiences more engaged than a true "museum" recreation of the material would do. The vocals are done in classic style.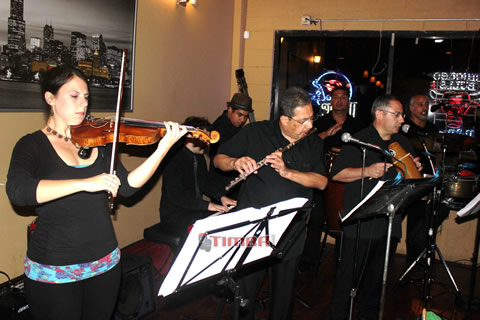 The Verdict: Chicago has needed a good charanga for a while, and it looks as if it now has one with Charangueo. The group is faithful to the genre's traditions without being so obsessed with trying to reproduce the original versions of the songs (a trap into which this writer has seen many unfortunate bands fall over the years) that it loses sight of the primary purpose, which is to swing. The fact that Charanga swings just a little differently than Salsa didn't stop the dancers we saw, and it shouldn't stop you either. Yes, some of your grandparents were dancing to these songs back in the day. They were also having a lot more fun doing it than you probably realized, but you'll find that out for yourself soon enough when you check out this group.
At this writing, Charangueo does not yet have a web page or regular Facebook page, so naturally, we are going to publicly recommend that they address that matter very soon. Since they are new, we will also express our best wishes for their success.
sábado, 22 septiembre 2012, 11:58 am