Indice - Table of contents
Lo Nuevo
[hide]
Fotos Del Día
[hide]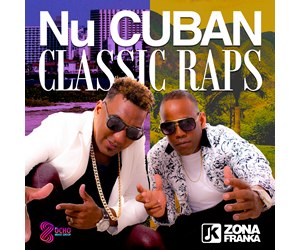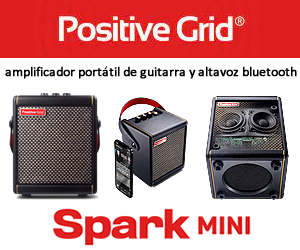 Chicago-Based Bands - Papo Santiago & Orchestra Infraverde
Papo Santiago & Orchestra Infraverde
Photos and article by Bill Tilford, all rights reserved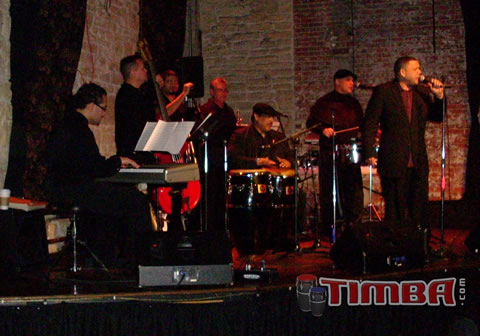 (Papo Santiago & Orchestra Infraverde at the Roundhouse, Feburary 2011)
Background: According to leader/flautist/saxophonist/lead singer Papo Santiago, Orchestra Infraverde has been around for about 11 years. Key musical influences are Irakere and Sonora Ponceña. Although the key players are Boricua, the band's book is very eclectic including a lot of Cuban material as well as Cumbia, Merengue and Latin Jazz. The core group as of early 2011 consisted of Nael Jaime, bass; Adrian Ruiz, piano; Freddie Rodriguez, trumpet; Victor Garcia, trumpet; Jose Frau, timbal, William Velez on conga and Papo Santiago on flute, reeds and lead vocals. Additional musicians are often used in other settings, including on their fine debut CD, Infraverde, which was released in October 2011. Click here to read our CD review.
When asked, Papo stated that the name 'Infraverde' came about for a few reasons - the verde from forest/jungle canopy, 'infra' to signify deep, the fact that 'infraverde' is unique, and it's easy to remember. (This writer is reminded both of the Los Van Van origin stories and Papo's earlier remark about Irakere being an influence.)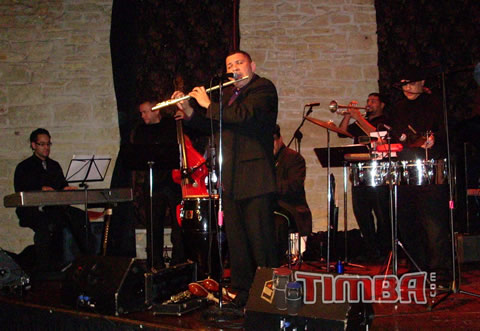 (Infraverde at the Roundhouse, February 2011)
What we heard: The first time we heard Papo's bend was a very nice, versatile, eclectic set at the (now-closed) Roundhouse Aurora in February 2011 using the 7-piece incarnation of the group. There was indeed a mix of Salsa Dura, Latin Jazz, Cumbia and Merengue, all done well. The group's biggest strength was in the solo work from Adrian Ruiz (piano), Victor Garcia (trumpet/flugelhorn) and Papo (flutes/reed). This helped turn the old standard TIntorera into something special, for example. It also redeemed what could otherwise have become one of this writer's pet peeves - slower, Salsa versions of high-octane Timba and Son material without any other adjustments to warrant the exercise. The band covered some Adalberto Alvarez (including Se Quema La Trocha ) in Salsa Dura style. The solo work was good enough to justify reworking the rhythms and tempos for the occasion, and there was enough dura to keep the energy level together. We saw the group again with additional musicians at both the Cubby Bear and Tumbao in November 2011 after the release of the new CD. Those sets included a lot of original material from Papo. Click here for a photo gallery from the Cubby Bear performance..
The Verdict: Check them out when you can. This group plays high intensity live sets and keeps getting better and better. Musicians will dig the solo work and the versatility, and dancers will find enough variety to have something to love before the night is out (dancers who can say 'Yo Bailo de Todo' will enjoy the whole set). Their CD is starting to get some radio play as well and is one of the best Salsa dance recordings to come out of Chicago in several years.
Papo's website is http://chicagolatinperformers.com
domingo, 15 enero 2012, 06:49 am