Indice - Table of contents
New Stuff
[hide]
Photos of the Day
[hide]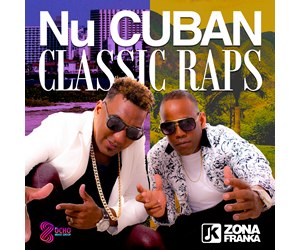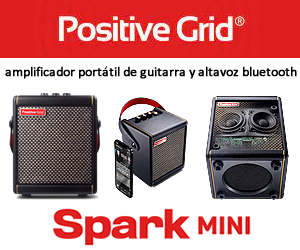 Chicago-Based Bands - Samuel del Real
Samuel del Real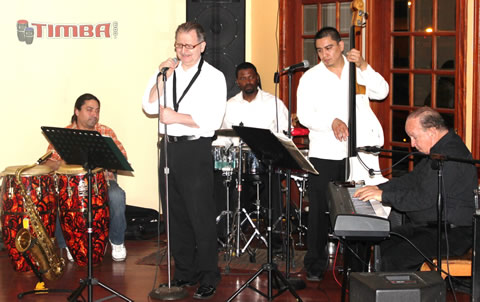 Pianist/Educator/Bandleader Samuel del Real, originally from Barranquilla, Colombia, came to Chicago in 1985 and has an extensive history (including a few recordings) there with his orchestra He performs Salsa and Latin Jazz and has worked with several distinguished figures in Salsa internationally. In recent times he was also part of the house band led for many years by Wo Romanowski at the Rumba restaurant, which as this is being written is closed for an extended period while preparing to move to a new location. Samuel, Wo and two other members of that house band are performing now as the Samuel del Real Quartet. Personnel include Samuel del Real, piano; Wo Romanowski; conga, sax and vocals; Jerome Crosswell, timbales and trumpet; Jose Porcayo, bass and vocal.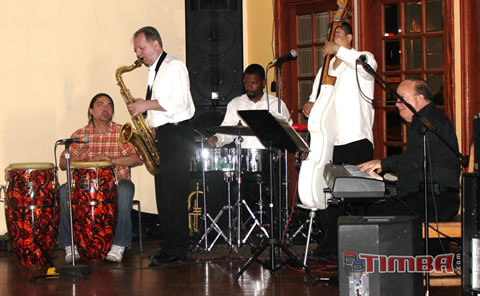 This is a tight and versatile group that plays a collection of styles that is a pretty good fit with what area radio host Victor Parra calls Mambo in his Mambo Express radio program. The music is very danceable and includes a fair number of classics from the past, but the members of the group also have jazz chops, and this comes through in the songs. We would go so far as to say that if you enjoy the Mambo Express radio program, you would probably enjoy this group as well. Likewise, if you enjoyed these musicians when they were at Rumba, it's worth knowing that they are still performing at various venues but not as easy to find now.
The fact that Wo and Jerome are multiinstrumentalists helps add variety to the sound of the group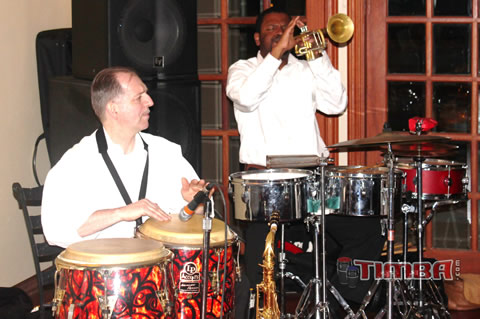 during the course of its set. Samuel has a wide range as a pianist as well, but in the quartet setting, the material where he really shines is in the ballads (yes, this group plays some boleros, which are nearly extinct in some bands) to which he brings a lot of beautiful lyricism. When we heard them, we also noted that Jerome is among the many percussionists that have added footgear (in this case a campana) to the timbales kit. Much of the repertoire is instrumental, but Wo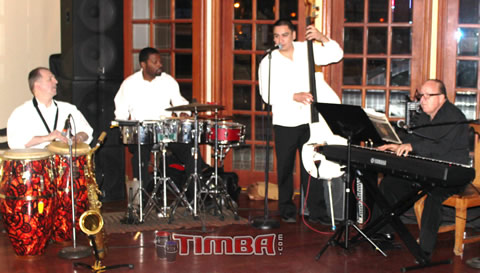 and Jose (who has become a ultility bassist with several area Salsa and Jazz bands) both sing, so there are vocal numbers during the performance. It may take a little digging to find this group's listings, but they are out there, and if you enjoy the more classic style of the music, this is worth checking out. Samuel's website (which does not currently have event listings but contains quite a bit of other information including past recordings) is samueldelrealmusic.org We'll write about Samuel's full orchestra at some point in the future.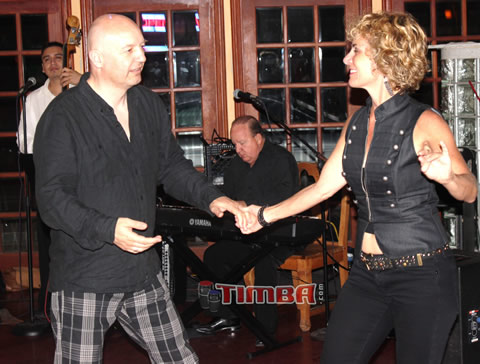 Sunday, 27 May 2012, 04:53 AM