Indice - Table of contents
Lo Nuevo
[hide]
Fotos Del Día
[hide]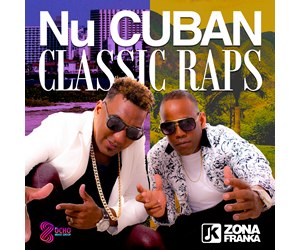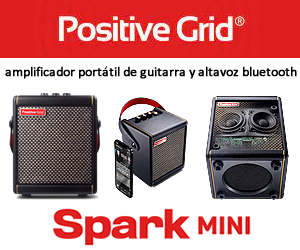 CD Review: Innovation - Biographies for Music Connection
Biographies of the Members of The Music Connection
(Edited from information supplied by Rafael Monteagudo)
RAFAEL MONTEAGUDO – Drummer/Leader
Rafael Monteagudo (Drummer/Percussionist) arrived in the US in 2000 from Havana, Cuba. His areas of focus include jazz, funk, fusion, Latin Jazz, and Afro-Cuban. He plays drumset, timbales, congas, bata, and bongos. It was the thriving musical environment that he came from that inspired him to play drums at the young age of eight. He grew up in a neighborhood in Havana that has produced some of the most famous Cuban musicians.
Rafael continued his studies at the prestigious Escuela Nacional de Arte (ENA) and later at Felix Varela Conservatory in Havana. While in Cuba, Mr. Monteagudo had the opportunity to work with some of the best-known Cuban jazz and folkloric groups, including Calle 42, Eddy Mesa, jazz quartet Carisma and the Conjunto Folklorico of the Univeristy of Havana to name a few. He also performed at various prestigious festivals such as the Havana Jazz Festival and Cuba Disco.
Since Rafael has been in the US, he has performed in such venues as Lincoln Center, Central Park Summer Stage, The Jazz Galery, Joe's Pub, BANF, Blue Note, Scullers Jazz Club, Green Space WNYC, Blues Alley, the Smithsonian Institute, Kennedy Center, Aspen Jazz Festival, Key May Jazz Festival, the Rochester Jazz Festival, the Caramoor Jazz Festival, the Sedona Jazz Festival on the Rocks, Artscape, the Painted Bride Art Center, and the Cherry Blossom Festival. He has toured with the Washington Ballet, Yosvany Terry, Walter Bell, Carlos Delpino, Chuchito Valdes, and the Pedrito Martinez Project among others. He has played with Michele Rosewoman, Desmond Child for his induction into the Songwriters Hall of Fame, Lou Volpe, Bill Summer/Hombres Calientes, Yosvany Terry, Alfredo De La Fe, Yerba Buena, and Marlon Simon/Nagual Spirits, among others. He has also worked with various production groups, such as GALA Hispanic Theater, the In Series, and the youth of Soul y Sol. He recently played for the new musical Cuba Libre with music and lyrics by Desmond Child and Davitt Sigerson.
CHIEMI NAKAI - Pianist/Composer/Arranger
A native of Japan, Chiemi Nakai began studying the organ as a child at the Yamaha Music School of Japan. She composed her first short song at the age of nine. Having always had a strong desire to compose music, she decided to study piano when she was in her early teens and eventually became interested in Jazz. From there it was a steady progression from Bop to Brazilian music and then Salsa. After her talents were recognized by the Japan tour of Jazz hard bop drummer Albert "Toottie" Heath in 1992, s
he was encouraged and soon invited to join "Mamborama", the most well known Latin Jazz & Salsa group in Osaka at the time. This led her to gigs with the members of other influential Latin Jazz & Salsa groups in Japan, including La Orquesta de la Luz.
Wanting to take her career to the next level, she moved to New York City in 1998, and was accepted to the Aaron Copland School of Music at Queens College, where she graduated with a Masters of Art in Jazz Performance in 2002. In 2002, she joined in "Jimmy Bosch(tb) y su Salsa Dura" and traveled to Europe to play with "New York All Stars Band" including famous Latin music stars such as: Giovanni Hidalgo(congas), Dave Valentin(fl), Jose Alberto "El Canario"(vo) and Alfredo de la Fe(violin). From 2003 to 2004, she played with "Omi Odara" and Juan Carlos Formell(vo, gt) project called "The Cuban Mission" which collaborates Juan's compositions with Afro-Cuban folk.
In 2006, she performed at Weill Recital Hall in Carnegie Hall with Carlos del Pino's Cuban project which collaborates with the music of Cuban contemporary music composer Miss Tania Leon. Since 2002 she has been a band leader of "Chiemi Nakai the Afro- Cuban Jazz Project" and playing at several clubs in NYC such as Blue Note, The Kitano, Europe Club, Nuyorican Poet's Cafe, Willie's Steak House and so on. The first album "Bridges" was released in March 2008, and it was nominated as one of "Next Generation Artist" CDs in the Latin Jazz Corner Best Latin Jazz of 2008 Award. Moreover, it was selected as one of Top 6 Latin Jazz CDs of Diskunion Japan /Union Award 2008.
CARLOS DEL PINO – Double Bass/Arranger
Born in Camagüey, Cuba, Carlos began his music studies at an early age at the Escuela Nacional de Arte and later at Havana's prestigious Instituto Superior de Arte, followed by post-graduate studies under Czech maestro Karol Kopriva. In Cuba he played with the Orquesta de la Radio y Televisión and the Orquesta de Ópera y Ballet, touring extensively throughout Europe and Latin America, including acclaimed performances at Holland's North Sea Jazz Festival and with the Jazz Orchestra of Palermo in Italy. In 1985 he received the Johann Sebastian Bach Medal in Germany, and in 1990 he was invited by Prince Albert to perform in Monaco.
In 2006 Mr. del Pino made his New York City debut with the first of his Jubileo Concert Series, attended by luminaries from the world of jazz, including Ron Carter, Bob Cunningham and Paquito D'Rivera. Soon after, he gave a special performance at Carnegie Hall in honor of composer Tania León. In 2007, after his masterful recital at the VIII Bass Convention in Brno, Czech Republic, he was invited to give a master class at the 2008 competition, where he was also a juror. In 2009, he received critical acclaim for his magnificent recital at the Bass Convention in Poland. Always breaking new ground, he stunned audiences the following year at Manhattan's St. Peter's Church, where he paid homage to Maya Plisetskaya, including a stirring rendition of Camille Saint-Saëns' the Dying Swan.
He also turned in a first class performance in the 2011 CD, New York is Now/Viva el Sonido Cubano,which received a Latin Grammy nomination.
domingo, 23 septiembre 2012, 06:20 am