Interviews & Reviews - Omar Sosa Interview
Omar Sosa Interview and CD Reviews
(Review and Interview by Bill Tilford, all rights reserved)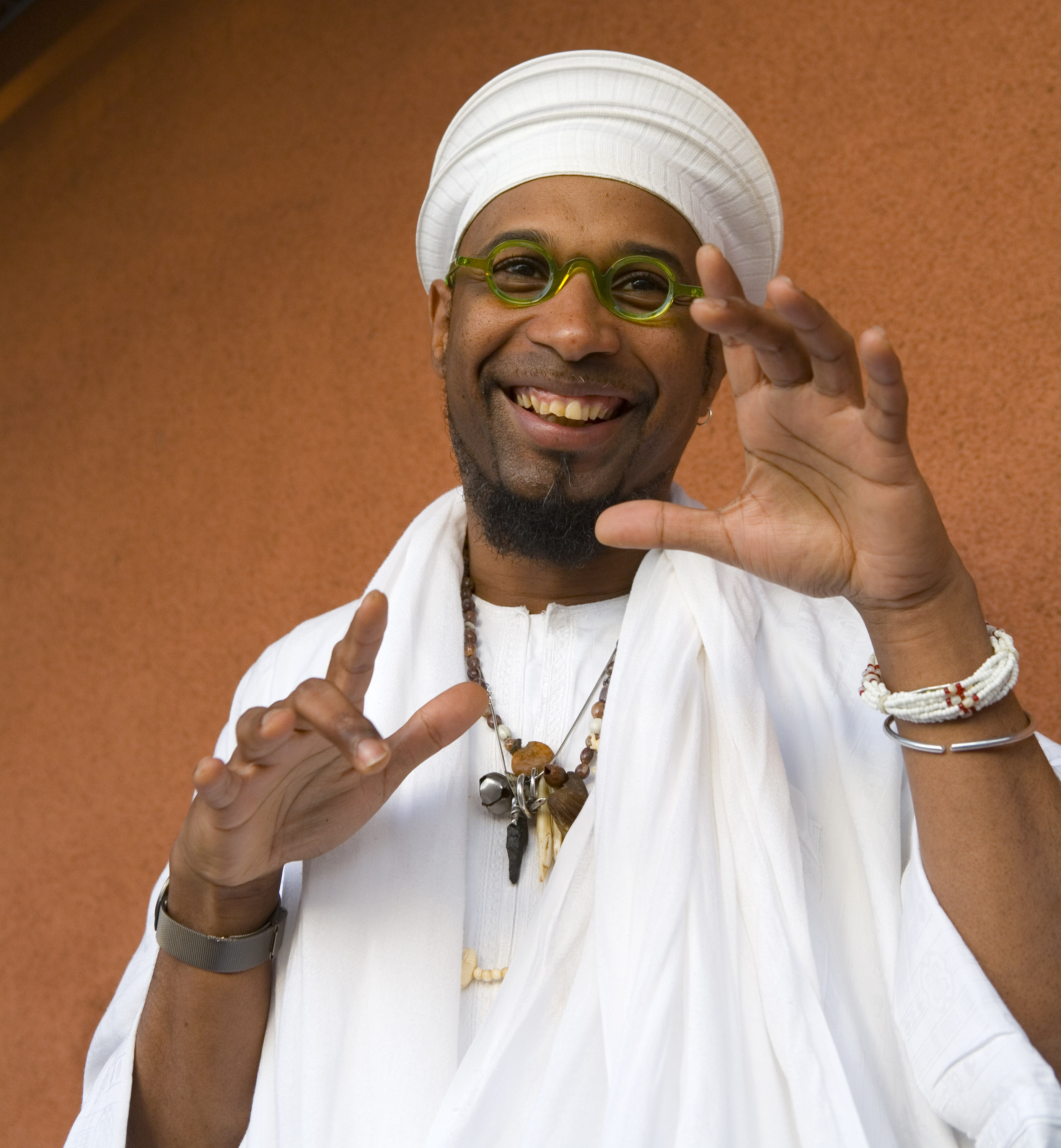 Omar Sosa is one of Cuba's most interesting jazz pianists, percussionists and composers. He has composed and performed solo pieces, small group pieces and big band works. He now lives in Barcelona and tours internationally. His music is very spiritually based and incorporates both his Afrocuban roots and musical strains from all over Africa. Some of his work is contemplative, some of it danceable, and some of it almost orchestral in scope. We did an extended telephone interview with him in March in which we covered ma ny subjects including the creative process, his current and future projects, his views about why Timba is not used more frequently in Jazz, sincretismo and other items.
Click Here For Interview (run time: 41 minutes) !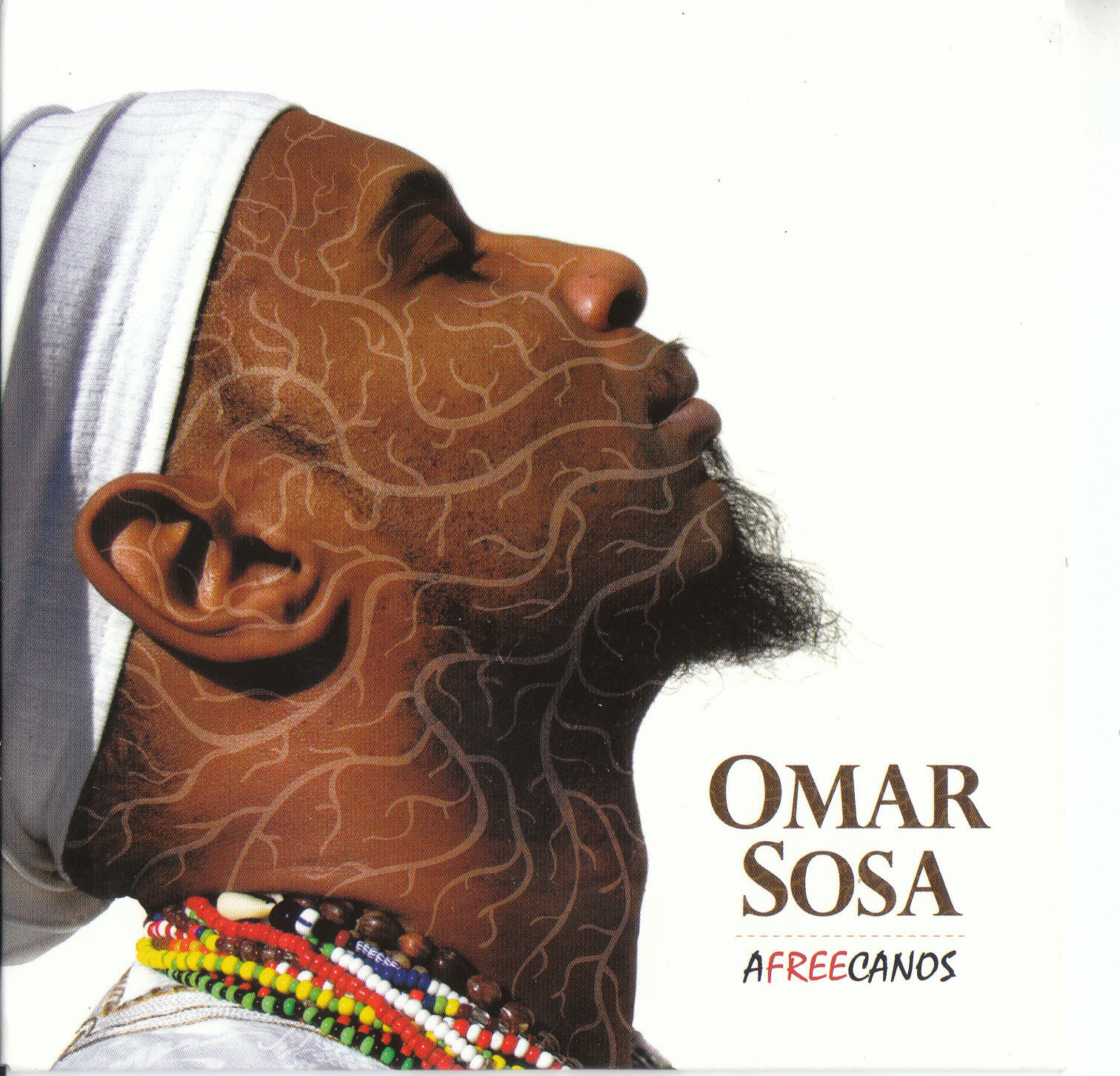 Three of his most recent CDs - Afreecanos, Ceremony and Calma - illustrate the very wide range of his work. There is a common spiritual thread to all three, but the musical concepts are very different. Afreecanos (Otá records, 2008), uses a medium-sized group and while Afro-Cuban at the core, incorporates both folkloric and modern influences from throughout African music, and the Afro side of the term Afro-Cuban is in full play here. The instruments used range from the folkloric to the modern. Ceremony (Ota Records, 2010), was recorded with the NDR Big Band and is reminiscent in some respects of Machito's or Chico O'Farrill's big band works, although Omar's compositions draw far more heavily upon themes from the Santeria traditions than the works of these earlier artists. Both of these releases have a lot of music for the mind (we mean this in a good way) but also contain some tracks that happen to be danceable by Americans (D'Son from Afreecanos and Danzon De Tus Ojos from Ceremony , for example). The arrangements are striking in both these recordings. His most recent release, Calma (Ota Records, 2011), is aptly named - it is a very meditative solo piano (with some electronics) project.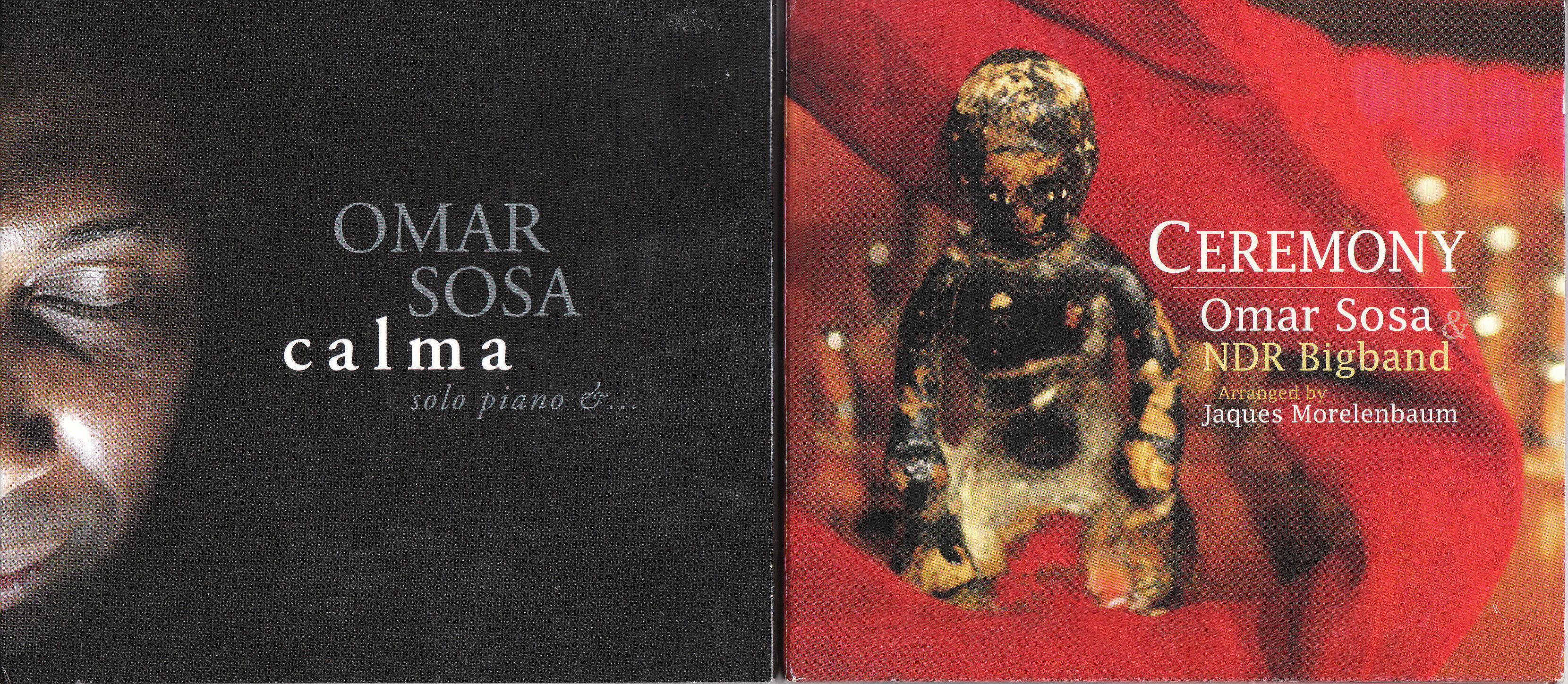 If one's knowledge of Omar's work were confined solely to just one of these CD's, the result would be a very limited understanding of his range; although his spiritual and AfroCuban roots run through all of these records, they all have somewhat different feels. There is also a common thread of musical excellence throughout the recordings.
Monday, 09 January 2012, 08:15 AM