Indice - Table of contents
Lo Nuevo
[hide]
Fotos Del Día
[hide]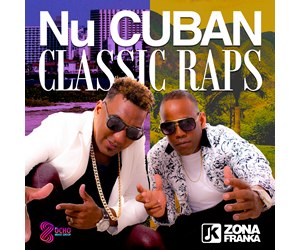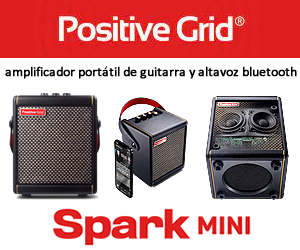 SpanishEnglishInterviews & Reviews - CD Review: Innovation
Reseña de CD: Innovation por The Music Connection
(Music Roots Records 2012)
Reseña por Bill Tilford, Todos los derechos reservados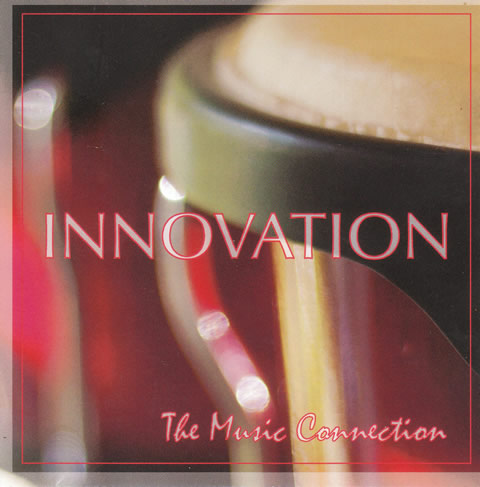 Actualmente, algo muy interesante que está ocurriendo en Nueva York. Es muy posible que dentro de varios años, los escritores del futuro pueden mirar hacia atrás en este tiempo como un periodo histórico que fue tan importante como los años posteriores a Dizzy Gillespie y Chano Pozo reunieron por primera vez. Ya hemos escrito sobre las obras de Manuel Valera y Yosvany Terry como dos de los mejores representantes de este sonido emergente nuevo, y Rafael Monteagudo, lider de The Music Connection, está a punto de llegar a ser más ampliamente conocido como parte de este fenómeno a debido que el debut de su primera grabación, Innovation.

Rafael llegó por primera vez a la atención de este escritor durante una de las actuaciones de Chuchito Valdes en Chicago en la que Rafael estaba tocando batería y percusión. Innovation es el debut CD del grupo y está muy bien nombrado. Al principio, íbamos a escribir cápsulas cortas de cada canción en el CD, y luego nos dimos cuenta de que para hacer justicia a algunos de ellos, nuestras descripciones de algunas de las canciones tendrían que ser casi tan largo como nuestras descripciones de algunos otros CDs. Cuatro de las nueve canciones (Balanced Meter, The Flying Grey Cat, Homenage a Kenny y Volver, son composiciones originales del pianista del grupo, Chiemi Nakai; una, Emilia, es por el pianista Raciel Suárez, que también toca en esa selección. Hay dos selecciones por el pianista Fidel Cuellar (Soundtrack for a Rainy Day y Tribu), que también toca en esas selecciones. Hay también una pieza de Leo Brouwer, Danza Caracteristica, que es arreglado por el bajista, Carlos del Pino.

El grupo ha estado tocando juntos desde 2009, y los tres miembros principales, Rafael Monteagudo, Nakai Chiemi y Carlos del Pino, tienen currículos extensos e impresionantes. Rafael y Carlos nacieron en Cuba; Chiemi nació en Japón. Para leer más acerca de sus orígenes (en inglés) , haga clic aquí.

Como mencionamos anteriormente, no vamos a hacer una valoración crítica en profundidad de cada canción porque muchas de las piezas son collages de estilos que incorporan todo desde el danzón clásico (Cherezada) a la Timba (Balanced Meter) a los tipos de Jazz que recuerda al trabajo del combo pequeño de Dave Holland o al mejor trabajo de GES en Cuba (sobre todo en Danza caracteristica). También hay elementos de blues, funk y "straight ahead" jazz tejida en muchas de las piezas. Justo cuando piensa que está absolutamente seguro de que usted sabe exactamente dónde vaya la canción, sorpresas agradables se aparecen en cada una. Sin embargo, estos cambios no sólo fueron arrojados juntos, ellos les dieron claramente un montón de pensamiento a esos, y el efecto final es hermoso.

Este trío funciona como una conversación musical de tres vías en lugar de un piano respaldado por una sección rítmica. En ciertos pasajes, Carlos del Pino toma del papel principal con su bajo (estos son demasiado entretejido en el tejido de las canciones para ser considerados como "solos"), y su trabajo ya es razón suficiente para querer esta grabación (para los bajistas, que casi se podría llamar a esto una compra obligatoria). Chiemi muestra un pleno dominio de una notable variedad de géneros en el piano, y Rafael, como la mayoría de los mejores percusionistas de jazz, toca solos excelentes, pero en realidad hace mucho de su mejor trabajo aquí tocando como un parte activo de la conversación.

Chiemi también vale la pena mencionar aquí por su habilidad en la composición, ya que esta es también una parte importante de lo que hace la grabación especial.
Innovation está disponible en CD BABY
Roster de músicos
| Rol - Instrumento | Nombre |
| --- | --- |
| Batería, percusión, director | Rafael Monteagudo |
| Piano | Chiemi Nakai |
| Bajo | Carlos del Pino |
| Piano para Emilia | Raciel Suarez |
| Piano para Soundtrack for a Rainy Day y Tribu | Fidel Cuellar |
| Violin | Eleonel Molina |
| Productores: | Rafael Monteagudo y Marcel Castaneda |
| Productor Ejecutivo: | MPC & Associates |
domingo, 11 agosto 2013, 08:28 am