Indice - Table of contents
New Stuff
[hide]
Photos of the Day
[hide]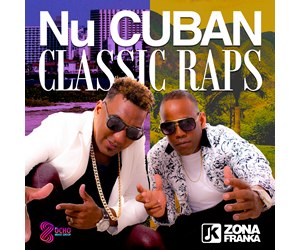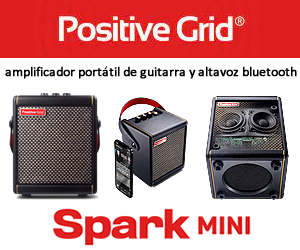 Interviews & Reviews - CD Reviews: Creole Choir of Cuba and BélO
CD Reviews
1. TANDE-LA by the Creole Choir of Cuba (Real World 2010)
2. HAITI DEBOUT by BélO (France Info & Radio France, 2011)
Cuba is predominately a Spanish-speaking country, but there is also a significant Creole presence that dates back at least to the aftermath of Haiti's revolution against France in the 1700s. The migration to Cuba played a role in the creation of charanga (originally known as charanga francesa at the turn of the 20th century) and a dance style known as tumba francesa that also emerged in Oriente province long ago. (The merengue Haitiano, a somewhat more laid-back version than its Dominican cousin, has also occasionally been recorded by groups like Los Tainos.) Until recently however, it would have been rare for North Americans to come across recordings in the Creole language made by Cubans. It was a pleasant surprise, therefore, to come into possession of Real World's TANDE-LA by the Creole Choir of Cuba. For comparison purposes, we are also going to discuss a new recording, HAITI DEBOUT (Haiti Stand Up) by BélO, a very talented up and coming Haitian artist.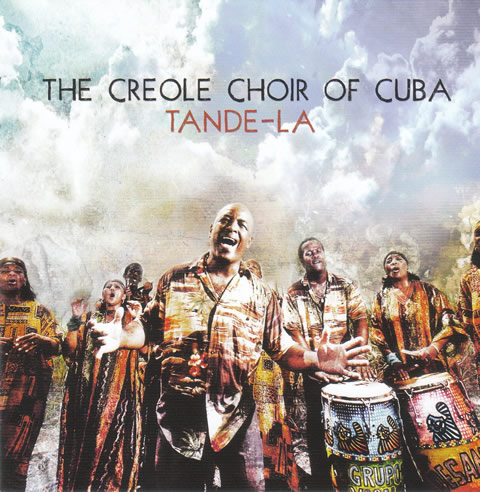 TANDE-LA is a new release by the Creole Choir of Cuba, a group of 10 singers from Camagüey that sings primarily in Creole but also does material in Spanish (and learned an enchanting English version of Unforgettable for their U.S. tour this year). Most of the singers also play percussion, and there are some noticable distinctions between the Creole vocal stylings and the other forms in Cuba with which most people are more famiiliar. For example, although there is an element of call-and-response in the singing, there is much less segregation between soloist and chorus than one finds in the other vocal styles in Cuban popular and folkloric music. At times, one can hear some common roots with what later became Gospel here - indeed, this group kicks up every bit as much dust as an ace Gospel choir with a crack rhythm section. The harmonies are quite rich, and serious fans of American doo-wop, barbershop and other styles stressing harmony would also love this recording even though they probably won't understand a word of the lyrics. (The liner notes do contain a synopsis of the themes of the songs.) Many of the songs deal with tribulation and suffering, but they approach the subjects with an uplifting spirit. This is emotionally powerful stuff even without taking the lyrics into account. There are also some rhythmic distinctions, and some differences in the percussion section. Instead of the campana one normally finds in the percussion section, there is a hoe blade called a guataca. The drums see a lot more stick work than one finds in other Afrocuban styles. Although the choir doesn't go the Vocal Sampling route of replicating an entire band with voices, the bass part (actually, more like a botija or marimbula part) is handled by voice quite beautifully. We highly recommend this recording not just because it is a different taste of Cuba but because you will feel its emotional and musical range whether or not you can understand the lyrics.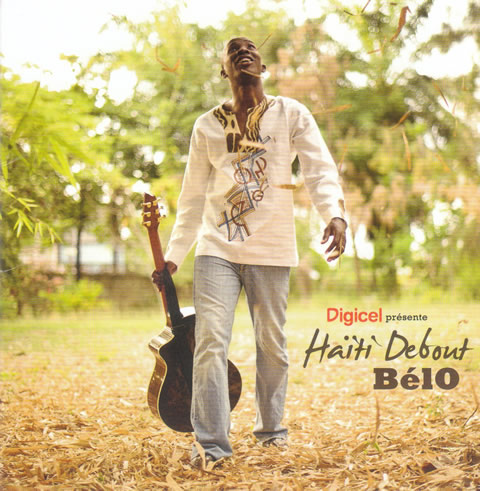 When Maraca played in Chicago in the summer of 2011, one of the acts on stage before him was BélO, a fine young artist from Haiti that plays a style that is being called regganga, a mixture of Haitian styles, reggae, jazz, rock, r & b and rara (Vodou) music. Since some of what the Creole Choir does is also rooted in the rara form, we thought it would be interesting to put BélO's new (and third) album HAITI DEBOUT in the context of how new Creole music has developed in Haiti in contrast to how traditional Creole music has evolved in Cuba. BélO is a guitarist, singer and songwriter, and some of the songs in the recording such as Kote Moun Yo, two Interludes and Wozo, while modernized and played by a full band, have common roots with the music being performed by the Creole Choir. The rest of the album is an interesting and very modern mix of several genres (there are even some nice touches of R & B in it). We always found it interesting (not to mention a little unfortunate) that so many young people in Cuba, Puerto Rico and other places took to reggaeton while largely neglecting the more musical forms of reggae and ska. BélO's newest project incorporates a liberal dose of old school reggae (which has more of a beat, and the singers actually sang), and it fuses surprisingly well with the other styles he is working with.
Over 20 musicians were involved in this recording, which is both varied and well-orchestrated. Many of the songs are "message" songs, and one is even in English (the remainder are in Creole). The liner notes do contain the lyrics. We recommend this album as representing some of the best of the new Creole music from Haiti, and it also makes for nice companion listening with the Creole Choir of Cuba's more traditional work.
The website for The Creole Choir of Cuba is http://creolechoir.com. Among other things, the website has samplers from the album.
BélO's website is http://belohaiti.com. Check out the very nice free audio tracks on the site and the Social Cause section while you're there. If this were a pan-Caribbean rather than a Cuban music website, we'd probably be writing about him more often.
Sunday, 25 September 2011, 03:37 PM