Indice - Table of contents
New Stuff
[hide]
Photos of the Day
[hide]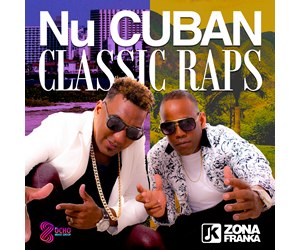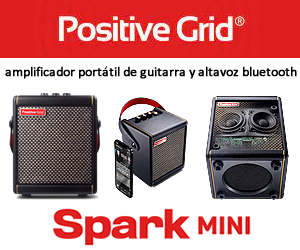 Interviews & Reviews - Event Review: Creole Choir of Cuba
Event Review: The Creole Choir of Cuba
Mayne Stage, Chicago IL, 21 September 2011
(all photos by Bill Tilford)
As part of the 13th Annual World Music Festival in Chicago, the Mayne Stage, which has become one of the city's best venues for Cuban music as well as world music generally, hosted a double bill with a series of Trinidad/Tobago-based Calypso acts called "Calypso Caravan" followed by The Creole Choir of Cuba. This actually turned out to be a very compatible pairing both for the musicians and for the audience.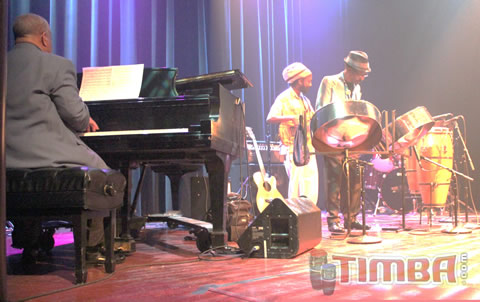 (Lightning George and Band with Willie Pickens)
"Calypso Caravan" began with Lighning George, a steel drum artist with jazz sensibilities along with a band that included as a guest artist the Chicago-based jazz pianist Willie Pickens, who not only proved to be very much at home with the style but played some very expressive improvisations in a jazz-calypso rendition of Somewhere Over The Rainbow, a song that can sometimes be an ordeal in the wrong hands but was done beautifully and in a different way here. This was followed by Lord Superior, a singer-guitarist (backed by the same band) whose social commentary songs were both funny and pointed at the same time. It's a pity that he didn't have a CD at the merchandise table. He was followed by Calypso Rose, a very entertaining, brash and boisterous singer who in some ways brings to mind a Calypso version of the legendary Sophie Tucker. She, too, had a wonderful sense of humor and worked the crowd as she sang.


(The Creole Choir of Cuba)
CLICK HERE FOR MORE PHOTOS OF THE EVENT
The main event, of course, was The Creole Choir of Cuba, a group of ten singers (six females and four males) who sing, dance, play percussion and help preserve the Creole culture of Cuba that was first brought there by immigrants from Haiti over a century ago. Most of its songs are in the Creole language, but it also sings some material in Spanish (that night, it did a rendition of Son de la Loma that swung more than most of the versions we've heard from full bands) and prepared a specIal English-language version of Unforgettable that would have wowed any American choir, barbershop group or doowop group with its harmonies (you can go deep with ten voices if you know what you're doing).
This is an emotionally powerful group, frequently channeling the same level of energy and spirit that you would find in our very best Gospel choirs at full tilt even though the songs (according to the synopses we read later) were frequently about tribulations and strife. They are also a pleasure to watch - at one point in the proceedings, one of the soloists came down into the audience to sing and then returned to the stage via a backwards somersault. As the performance reached its climax, the group had much of the audience whipped into a frenzy even though a very small percentage of listeners understood the Creole lyrics.
Another interesting aspect of the group is that while it uses real percussion (quite well, we might add) and doesn't go the Grupo Vocal Sampling route of trying to replicate a whole band with voices, a male voice usually does assume the role of a bass (the tone is often actually more like a botija or a marimbula, but very convincing). Instead of a campana, we saw a guataca (a hoe blade played in a similar fashion), and there was a lot more work with sticks as well as hands in the rest of the percussion section than we normally see with other varieties of Afrocuban music. Also, the call and response patterns are more blended and less clearly segregated that what we usually hear in other Afrocuban forms.
As we write this, the group is on tour, you can read our review of their latest CD here, and the website for the group is http://creolechoir.com The website has some audio samples from their new recording. They are currently touring 21 US cities, and if they come near you, catch them if you can - you'll feel them whether or not you understand them.
Note to the Mayne Stage: keep up the good work. You're helping to fill what had been a major gap in Chicago's musical offerings. We hope that the area's concertgoers and dancers show you enough love in return to make it worth the effort, and if they do, we really ought to have a little chat about the various Timba bands out there one of these days...
Tuesday, 27 September 2011, 02:21 AM