Indice - Table of contents
Lo Nuevo
[hide]
Fotos Del Día
[hide]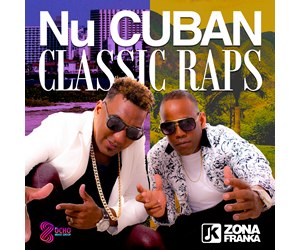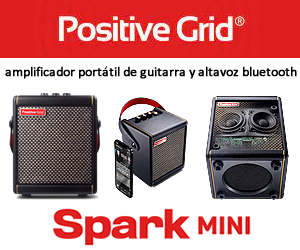 Interviews & Reviews - CD Review: Coolantro
CD Review: Coolantro by Guisando Caliente
Spectra Jazz 2010
Review by Bill Tilford, all rights reserved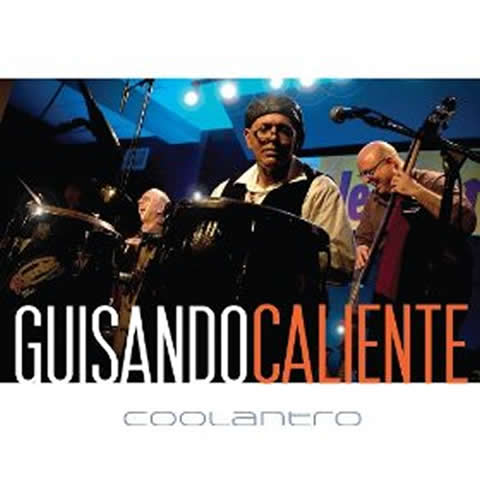 Better Late Than Never Dept: This one slipped by me when it first came out, in no small part because frankly, I don't normally go about looking for yet another version of standards like Perdido and Night in Tunisia, and when I see new track lists full of those titles, my instinctive reaction is usually "Next case!" unless there is a compelling reason to stop and listen for something different. (Yes, these songs are genuine classics, and great music is timeless, but just how many cover versions of these does a fellow need to have on his shelf already? I don't own fifteen versions of Beethoven's Fifth Symphony either.) However, curiosity got the better of me this time -- the leader of Guisando Caliente, Frankie Piñeiro, also happens to be the host of one of the best Latin Jazz radio shows in the United States, The Afro-Cuban Jazz Edition (at this writing, every other Tuesday morning on WSLR.org), and I finally decided that since he was playing so much amazing music by other groups, I should really see what he was up to with his own band, which celebrated its 20th anniversary in 2010 and has become something of a Latin Jazz institution in the Tampa-St. Pete area, so I gave Coolantro a spin with my fingers crossed during a long drive through South Florida recently.
Surprise, Surprise! These guys really did put out a session worth sharing widely. One of the key reasons that this is better than your typical collection of covers is that it is a recording of a live performance at the Side Door Cabaret in St. Petersburg, Florida (that fact also gives them a sort of get-out-of-jail-free card regarding all of the covers in the set), and there is a level of energy and chemistry in the recording that is often lacking from many studio efforts these days. This music is conversational by nature, walking into a booth to lay down a track frequently kills the buzz during a lot of projects, and it often shows in the finished products from studios. In this recording, they are really feeling it. Another reason is that pianist Kenny Drew Jr. and saxophonist Jack Wilkins take no prisoners here - a lot of this could just as easily have been a perfectly respectable straight-ahead Bop/Post Bop recording, and they don't downshift for the sake of "latinizing" the material here. The whole band proves this during Ecaroh, when it changes from Latin Jazz to straight ahead and back seamlessly during the piece. Don't get us wrong, Frankie Piñeiro turns in some excellent conga work, John Jenkins does some fine drumming and Mauricio Rodriguez plays a mean bass here, but no rhythm section, no matter how good, would have been enough by itself to distinguish this material from everyone else's takes out there. Too many good versions of these tunes already exist. Our three top reasons to check out this recording would be Kenny Drew, Kenny Drew and Kenny Drew. Jack Wilkins' sax solos stand out as well (he would be reasons four and five, one of his finest contributions being an extended riff in Señor Blues), but it was the moments when Kenny busts loose that really made us ask "Hey - where has THIS been hiding?" A bonus is that there is also this excellent rhythm section that turns in some very good short solos here and there.

Some percussionist/leaders occasionally succumb to the temptation (or perhaps feel the pressure) to make their projects a percussion performance with a band attached. Frankie successfully avoids these pitfalls. He takes his moments to shine, such as his solos during Señor Blues, but he maintains a great sense of balance thoughout the proceedings.

The track list includes Perdido, A Night in Tunisia, Con Alma, Señor Blues, Ecaroh, Armando´s Blues, Bemsha Swing, Time Remembered and Tin Tin Deo. Like we said in the beginning, normally, we would have kept moving since we have so many versions of these already. But this recording sounds better than it looks, and if your collection isn't already as saturated as mine, it has some of the best small combo interpretations of these that you are likely to find and is worth having.
You can find the MP3s for Coolantro at Amazon.com
Also, check out Frankie's radio show, the Afro-Cuban Jazz Edition, as well. It only happens a couple of times a month, but the man knows his music.
Personnel for Coolantro
| Role - Instrument | Name |
| --- | --- |
| Leader, Congas | Frankie Piñeiro |
| Piano | Kenny Drew Jr |
| Sax | Jack Wilkins |
| Bass | Mauricio Rodriguez |
| Drums | John Jenkins |
| Engineer | Jim Bennett |
| Producer | Frankie Piñeiro |
domingo, 24 marzo 2013, 02:07 am