Interviews & Reviews - CD Review - Eggun
CD Review: Eggῡn by Omar Sosa
The Afri-Lectric Experience
OTA Records 2012 (Release date February 2013)
Review by Bill Tilford - All Rights Reserved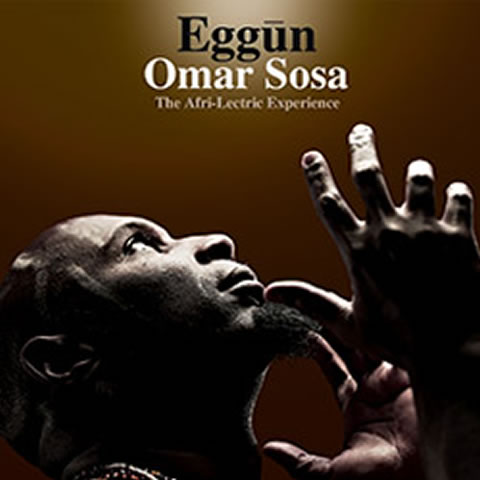 (Photo by Massimo Montovani)
The work of Miles Davis has been finding its way into a lot of Afro-Cuban and other Latin Jazz, but this new recording by Omar Sosa, one of the most prolific modern Afro-Cuban composers, arrangers and recording artists, may be the most innovative use of the material to date. This project, which began as a commissioned work from the Barcelona Jazz Festival in 2009, was designed primarily as a 50th Anniversary tribute to Miles' historic 1959 recording Kind of Blue, and listeners will find their experience enhanced if they also listen to that recording as a companion piece, but Eggῡn (perhaps best rendered in English as the spirits of the dead, and frequently, but not always, specifically as deceased ancestors and spirit guides) is not a series of covers from the 1959 recording. Omar's compositions use parts of Kind of Blue as reference points and foundations throughout Eggῡn beginning with the first track, Alejet, which is built upon a foundation from All Blues, but it would be extremely misleading to call any of these pieces a pure cover of any of the 1959 pieces.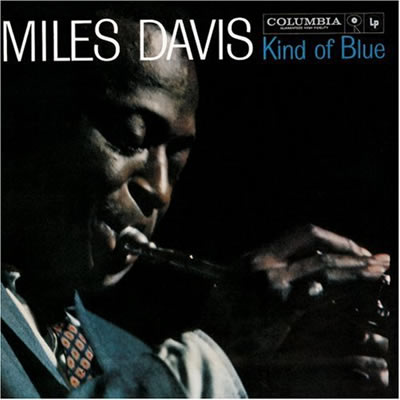 This writer was originally considering an in-depth comparison of the 15 tracks in Eggῡn with the 5 tracks in Kind of Blue, then decided against it for a few reasons: 1. The result would probably be only comprehensible to Jazz musicians; 2. There is a sense of discovery that comes from repeated listenings to both recordings and 3. There are other elements in Eggῡn that don't bear comparison to Miles' recording. There are some common points worth noting: First, many of the key themes from Kind of Blue are interwoven throughout many of Eggῡn's tracks. Second, although you won't hear repetitions of the original trumpet, saxophone and piano solos from Miles, Cannonball Adderley, John Coltrane or Bill Evans here, Omar did reengineer some of the original solos as themes in some of his own tracks. Third: Although trumpeter Joo Kraus is not imitating Miles here, he has channeled just enough of Miles' style that one could imagine Mr. Davis playing something very like this had he been working in an Afro-Cuban mode. The saxophone work by Peter Apfelbaum and Leandro Saint-Hill (who also turns in some nice clarinet work in a few places including Madre Mia) does not especially evoke Adderley or Coltrane in comparson to the trumpet work in their solo passages, but the combined orchestration of them with Mr. Kraus evokes the sound of the Davis original. Fourth: There are elements of electronica used in a few tracks such as Alternativo Sketches that are almost more evocative of Miles' Bitches' Brew period than Kind of Blue. Fifth: There are six Interludios in the recording which draw upon Bill Evans' contributions to the 1959 work for inspiration. Sixth: Omar's solos are sometimes intricate but carry a serenity about them even in their complexities.
Some wonderful "extras" in this recording include cameos by Beninois guitarist Lionel Loueke, who also contributes some vocals, and some intense ensemble passages in So All Freddie and Angustiado. The percussion work by Pedro Martinez, John Santos and Gustavo Ovalles is also noteworthy. The final track, Calling Eggῡn, is a call to the spirits referenced in the title.
As we mentioned earlier, Omar has released a large number of recordings over the years; this ranks as one of our favorites from him along with Ceremony from 2010.
C
is available a few places including I-Tunes and Amazon.com, but we also recommend visiting omarsosa.com
to learn more about the artist and the recording. If you are interested in Afro-Cuban Jazz, straight ahead Jazz or both, you will want this recording, and as we said in the beginning, you will want
Miles Davis
'
Kind of Blue
to have been recently in your ears as well as a frame of reference.
PERSONNEL
| Role - Instrument | Name |
| --- | --- |
| Piano, Fender Rhodes, Electronics, Samples | Omar Sosa |
| Acousti-electric drums, EFX Programming, Drum Loops | Marque Gilmore |
| Electric Bass, Kamimba, Vocals | Childo Tomas |
| Trumpet, Flugelhorn, Electronic EFX | Joo Kraus |
| Alto Saxophone, Clarinet, Flute | Leandro Saint-Hill |
| Tenor Saxophone, Soprano Saxophone, Bass Saxophone, Melodica, Caxixi | Peter Apfelbaum |
| Electro-Acoustic Guitar, Vocals | Lionel Loueke |
| Guitars | Marvin Sewell |
| Afro-Cuban Percussion | Pedro Martinez |
| Percussion | John Santos |
| Percussion | Gustavo Ovalles |
| Compositions and Arrangments | Omar Sosa |
(The cover photo for the original 1959 Kind of Blue was credited to Jay Maisel)
sábado, 02 marzo 2013, 10:12 am