Indice - Table of contents
Lo Nuevo
[hide]
Fotos Del Día
[hide]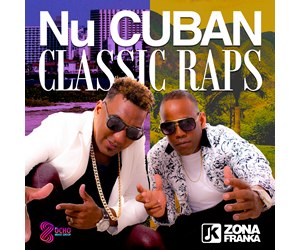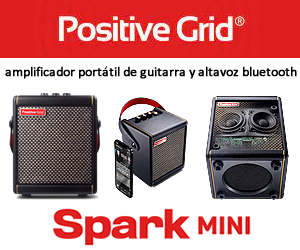 SpanishEnglishInterviews & Reviews - CD Review - Magic Place by Alfredo Chacon
Reseña de CD: Magic Place por Alfredo Chacón
Independent Release 2011
Reseñá por Bill Tilford, Todos los derechos reservados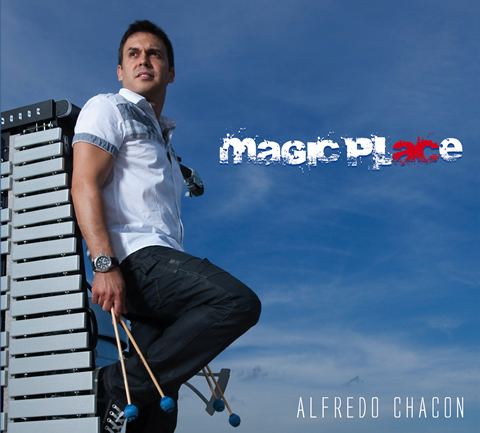 Alfredo Chacón consigue alrededor. Su padre era director de orquesta clásica, y Alfredo comenzó a tocar el piano y a leer música cuando tenía 5 años de edad. Más tarde, asistió a ISA en La Habana y comenzó a tocar el Jazz (como vibrafonista) en 1986. En 1991 se trasladó a Estocolmo, donde tocaba y grababa con varios grupos, realizaba giras por Europa y se involucraba en varios géneros de la música además de Jazz. En 2004, se trasladó a Madrid, otra vez de involucrarse en varios grupos y géneros, y esta nueva grabación con su propio grupo refleja una mezcla de todas esas influencias. Todas las composiciónes de este proyecto son de Dr. Chacón, y la grabación en su totalidad demuestra que el vibráfono es todavía relevante en el siglo 21 - en las manos adecuadas, puede ser utilizado en casi cualquier género de la música. Sin embargo, esto no es sólo un álbum de vibráfono; en unos pasajes, el piano, EWI y los metales figuran prominentemente, y en la mayoría de las pistas con voces, las voces son utilizados como instrumentos en vez de cantar letras. El sonido en general está ubicado más en el vecindario del Grupo Afrocuba o Weather Report que el de Cal Tjader o la mayoría de los conjuntos basados en el vibráfono. Diferentes pistas cuentan con distintas agregaciones de los músicos, y algunos de los participantes en este proyecto (Iván Melón Lewis, Alaín Pérez, Pavel Urquiza por citar sólo tres) serán bien conocidos por los lectores de Timba.com debido a su trabajo con otros grupos.
Como hemos dicho antes, un montón de diferentes estilos musicales se ofrecen en esta grabación. La canción de apertura, Magic place, es una 6/8 con un bonito "Weather Report" ambiente. 40 grados es una selección de Mambo Jazz con algunos muy lindos pasajes de Alfredo tocando vibráfon. Madrid en la noche tiene un sentido de Funk/R & B con el vibráfono y la trompeta trabajando al unísono, algun muy bueno canto Scat y un excelente solo de bajo. Bossame Mucho es un muy bonito y relajado Bossa Nova. Ni pa ti, ní pa mi utiliza un buen dúo de metales para llevar la melodía. Lugn och ro (paz y tranquilidad) es una balada electrónica que casi podría calificarse de "Smooth Jazz" o "New Age". Aguacero de Mayo comienza como Samba Jazz y se convierte en una balada. Alfredo's Mambo es una Descarga que estará totalmente bailable por los salseros. Through the window es una 6/8 con un motivo vocal que suena casi nativo americano. Hay excelentes pasajes de guitarra aquí también. Sunday Market es una pieza Jazz-Fusion con "Weather Report/Return To Forever/Airto Moreira" ambiente. Mi Barrio comienza con Alfredo tocando las congas y se convierte en una Descarga caliente incluyendo un solo del calibre de J.P. Torres por Julio Montalvo y un impresionante solo de bajo también. El albúm termina con una hermosa versión a capella (incluso armonía de varias partes) del tema de apertura
Magic Place fue nominado para un premio Cubadisco 2013 en la categoría de Jazz. Hemos visto el grupo descrito como Alfredo Chacón Groove en algunos lugares, y que en realidad es bastante descriptivo del sonido también. Les recomiendo mucho este album, especialmente a los amantes de los tipos de Jazz realizado por los otros grupos que nombramos anteriormente en la reseña.
Pistas:

Magic Place
40 Grados
Madrid at Night
Bossame Mucho
Ní pa ti, Ní pa mi
Lugn och Ro (Paz y Tranquilidad)
Aguacero de Mayo
Alfredo's Mambo
Through the Window (Chacaveramente)
Sunday Market
Conga Intro (Mi Barrio)
Mi Barrio
Magic Place (A Capella)
Roster de músicos en Magic Place
| Papel/Instrumento | Nombre |
| --- | --- |
| Director, Vibráfon, Percusión, EWI | Alfredo Chacón |
| Piano | Gito Maletá, Iván "Melón" Lewis, Igor Tukalo |
| Batería | Georvis Pico, Fernando Favier |
| Guitarra | Dayán Abad, David Tabares, Tony Carmona |
| Fliscorno, Trompeta | Yarue Muñíz, Manuel Machado, Robertico García, Fernando Hurtado |
| Trombón | Julio Montalvo |
| Voces | Julio Fowler, Gunilla Chacón, Pavel Urquiza, Elsa Carmona, Elena Medina, Paula Monteverde, Gema Corredera, Alaín Pérez, Luís Barberia, Yadam González, Alfredo Chacón |
| Bajo | Iván Ruíz Machado, Alaín Pérez, Yadam González |
| Teclados, Arreglo de Guitarra y Programación en Lugn Och Ro | José Ramón Mestre |
| Saxo Tenor | Segundo Mijares |
| Flauta | Yasmin Banegas |
miércoles, 22 mayo 2013, 02:28 pm