Indice - Table of contents
New Stuff
[hide]
Photos of the Day
[hide]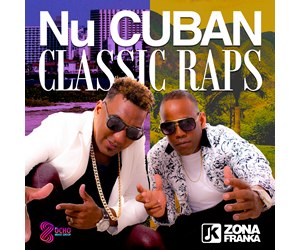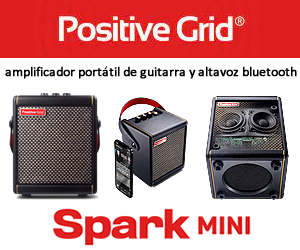 Interviews & Reviews - Interview and Review - Septeto Nacional Ignacio Pineiro
Interview and Review - Septeto Nacional Ignacio Pineiro
(Review and Photo by Bill Tilford, all rights reserved)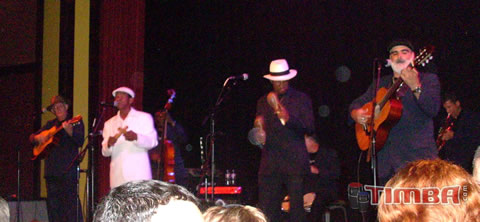 Septeto Nacional is now in its 9th decade and is one of the pioneers of the Son Habanero . Founded by Ignacio Pineiro in 1927, this group became internationally-famous and influenced generations of musicians to come. The Son is one of the most important building blocks for modern Cuban dance music generally and has been used in fusion with multiple other rhythms including bolero, guaracha, rumba, conga, and even in modern timba in the form of bomba son and similar mixes. The Septeto continues to play in the traditional style, and the vibrancy of the music proves that while some things may get older, they don't always age. The music is every bit as infectious and dancable in the 21st Century as it was in the 1920s. The current repertoire is a combination of classic compositions (the founder, Ignacio Pineiro, wrote numerous pieces during his life) and original compositions done in the classic style.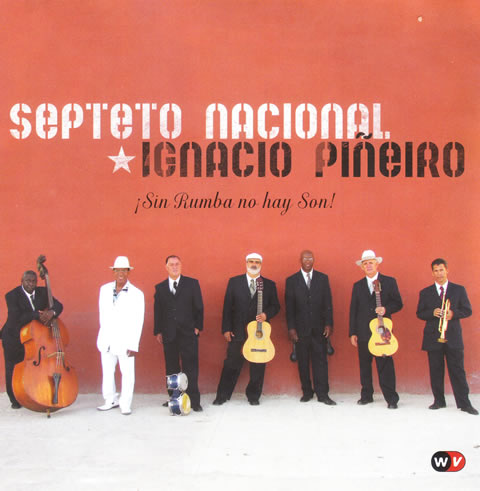 The Septeto appeared at the Old Town School of Folk Music in April during a tour in support of their latest CD, Sin Rumba No Hay Son (World Village, 2010). A key theme in this recording (and in the concert) was the importance of the Rumba, which predated the Son, in the development of the Son. Most of the songs on the recording are fusions of the Son either with the older Rumba rhythms or with other rhythms such as the bolero or guaracha. This results in a range of tempos and textures in the music. The concert, which was a non-stop two-hour event to a sold-out venue, covered the songs on the CD and many other songs including some classics originally sung by Carlos Embale, one of the key historical singers in the group. Although dance space was limited, plenty of dancing broke out where there was room.
Before the concert, we got together with Chicago's own DJ Timbero Mayor (Enrique Rodriguez) and prepared some questions for an interview. The evening of the concert, Eugenio Rodriguez Rodriguez (Raspa), the director and lead vocalist, and Francisco David Oropresa Fernándes (El Matador), the bongosero and director, were interviewed about various aspects of the Son, issues facing traditional musicians today, the historical contributions of Carlos Embale, and during the interview, the conversation went into a few other subjects. We are posting the audio file of that interview here. The questions are being asked by DJ Timbero Mayor (Enrique), and the answers are being given by Raspa and El Matador. This is en Español, and the background is noisy and boisterous as we did this in between sound checks. In the near future, we will post up an English transcript of some of the more interesting highlights, but you can hear the original now:
AUDIO: Entrevista con Septeto Nacional Ignacio Piñeiro (31 min)
A Summary of Interview Highlights in English (edited and abridged from original audio and transcription by DJ Timbero Mayor (Enrique Rodriguez):
Interviewer: DJ Timbero Mayor (TM) speaking with Francisco Oropeza (FO) and Eugenio Rodriguez aka Raspa (ER). Francisco plays bongo and is also the Administrator. Raspa is Musical Director and Lead Singer

(TM): You are described as being the fourth generation of the Septeto. Are any of the current musicians descendants of the earlier generations?
(FO & ER): No, no descendants.
(TM): Where will the fifth generation of musicians for the Septeto come from? Will they learn in the schools, or privately, or.......?
(ER): I'll tell you that we don't know where they'll be coming from; there will be a next generation, but from where we don't know. (FO): It's like the 4th generation; some of us came from school and some of us did not, the thing is that we get musicians first for the human quality, second for the love of this music (traditional Son) and of course they have to know this style and love this style of music; they could be from school but there have been a lot of musicians that have been part of the group that learned in the streets - in the rumbas, solares etc.
(TM): The Septet plays some newer original compositions in addition to the older songs........
(ER): We put a lot of flavor in our work; wherever we have played the old and the new, the people have always liked it. (FO): We maintain those old songs like Echale Salsita , Esas No Son Cubanas , No Jueges Con Los Santos , Bardo , among many others; the first thing for us is always the music of Ignacio Piñeiro, but we have in the group many composers and consequently new material, so the first part of the concert (for the most part) is the original songs, and then we start incorporating the newer ones without losing the style of Ignacio Piñeiro - of the Son in the rumba style with elements of Rumba, Abakuá etc. (ER) With more pimienta (spice) (FO): A more danceable Son, not like the Son from Oriente, that was a more melodic Son without clave; this Son style, Piñeiro created it with the mix of elements of Rumba, Yoruba, Abakuá, all of those African elements. So as a result, you get this Son Habanero.
(TM): In the last CD, Sin Rumba No Hay Son , some of the rhythms that you play are combination rhythms - Rumba Son, Bolero Son, Guaracha Son, for example. Even the new timba bands use rhythms in their repertoire that include son in the name - Bomba Son for example. When a listener hears a song that has been given a combination label, how do you tell whether the son is truly a piece of it?
(FO) In the form of playing, and how the Son is made, it's the guide, among all of these rhythms, it's the main component; all of those styles of music had enriched themselves from Son, not only Piñeiro, but Miguel Matamoros, Miguelito Cuni, Chappotin, Arsenio Rodriguez, with everything they created, the main style was the Son. Piñeiro created, for example, guajira son and added the Abakuá clave choruses, you know, mixing all these rhythms Bolero Son, Guaracha, Afro Son. Now the Timba groups or Salsa groups or however they want to call them, all of them had to come to the root source, the essence of Son or Traditional Son, for example the song "Echale Salsita". There are stories referring to what Salsa is, and how the traditional Son is the main component and there have been many things that had been done with this Son like Gershwin's Overture, and so on and so forth; it's a mix of mulato and white and black. ......
(TM): One thing that sometimes puzzles us in the United States is the term "Bachata Son"......
(FO): There was a term in Cuba long long ago called Bachata; not now, but back in the 1900s, in the beginning of the 1900s and people used to play it to have fun, and with time they started changing it a little. Bachata in my opinion is a Bolero with more rhythm or should I say faster tempo. In the Dominican Republic, they say that they created it, but I've heard of Bachata for a long time in Cuba. The Son was born in Oriente, we have to see how the history has been told, because is Oriente they also played Changüi, Nengón, Kiribá, and Bachata which are variations of Son. There's proof and also a book coming out soon that talks about all that, also that Son was also played in Habana, of course with different mechanics. In those years people used to say "Let's play it Nengón, let's play it Bachata", names they used to give to different rhythms. There is history that has not been told properly. The same happens to Son. Piñeiro did not create the Son, but he had a lot to do with the dancable Son, he had a lot to do with all of the elements added to Son. Son used to be played in those days all over the island, but Piñeiro added the Rumba clave; Piñeiro was also a founder of the Abakuá (Nañiga) clave, back with Paso Franco, Los Roncos, he was Abakuá, from the "Juego Forikomón", one of the oldest of the groups or "Juegos" in Habana. Abakuá enters Habana in 1836. One may say "what does all this have to do with this." But Abakuá has a lot to do with it, it enters Habana from Cameroon and Calabar in Nigeria, and those Africans came over with their attributes and music. And all of this had a lot of influence in Rumba which is now played all over Cuba, but not back then; it was only played in Habana and Matanzas, and why? Because Abakuá entered Cuba from Africa and into the seaport of Regla, Habana and extended from there only to Matanzas; there was no other Abakua power or "House" in Cuba besides these 2 provinces. Then came the Cubans in the Cabildos, in Los Solares etc. Piñeiro was born in Jesus Maria but was raised in Pueblo Nuevo, Habana and it was in Pueblo Nuevo where he founded El Septeto Nacional, at 56 Pocito Street.
(TM): Three of the most transformative personalities in popular Cuban music - Ignacio Piñeiro with the Son, Israel Lopez with the early mambo and descargas and Juan Formell with Songo - were all bassists. Four if we count Arsenio Rodriguez. Is this just a coincidence, or is there a reason for this?
(ER) They were creators... (FO) Like Piñeiro putting the Rumba into Son. Cachao created Mambo, there's a little controversy between Cachao and Perez Prado about it but I'm not qualified to talk about it. One thing is for certain, they were geniuses, like Formell, he created Songo and Timba or the basis of them, besides Formell is an excellent composer like Pineiro and many others like Arsenio Rodriguez.
(TM) The bongo is a critical part of the original Son ensembles. In recent years, many bands playing in Cuba use trap drums or tumbadoras without bongos. Is the yonger generation producing many excellent bongoseros, or are there fewer of them now?
(ER) It depends on the music that a group is creating. (FO): I think that the original way of playing, or the traditional way of playing, has been lost a little. Timba orquestas do not use bongos, the ones that play Salsa do but mainly only in the recordings, but they are adopting the style of playing with their hands instead of their fingers, like if they were playing tumbadoras and that's not the traditional way of playing bongo. Also, there are many musicians in Cuba and there's not enough for all of them; for example, in Old Habana, there are many small ensembles, they are obligated to keep a small group due to the size of the places that they play in, only 5 people in a group; one playing percussion, they play tumbadoras, bongos and campana, so little by little the original bongo has been lost in a lot of musicians. There are still many good bongoseros in Cuba, but I think there were more of them before. I'll put emphasis on the history of bongos like in the Abakuá and their similar rites. In Abakuá there are 4 instruments: Obia Pá, Eroa pá, cuchieremá, the 3 Abakuá drums and bongo Enchemiyá. This last one is the quinto with a lot of "tapao" in the Abakuá rhythms. Africans brought those instruments to Cuba and from there the bongo criollo was born or developed. The bongos are played with the hands but at the same time with the fingers. In Matanzas they even play with sticks sometimes. There were some great bongoseros, to mention a few like Agustin Gutierrez (Manana), a great bongosero and dancer, he was Abakuá; Mario Calballo, Abakuá also. A lot of great musicians, especially percussionists, were Abakuá. Piñeiro, Flor de Amor -- from all these Abakuá "Houses" in Habana. the son took a lot of musical influences.
(TM) Where do you put Carlos Embale in Cuban music, his voice etc....?
(ER): How you said it! There have been a lot of voices in the Septeto Nacional, but Embale was unique. No one was like him. (FO): Raspa is our musical director and has been with El Septeto for 26 years. He was a friend and like a brother of Carlos Embale. Raspa worked first with El Conjunto Chappotin. Embale used to go to his house to get him to join the Septeto, and Raspa did not want to at that time until he finally convinced him. Like Raspa said, there have been many singers in El Septeto, including Jose Jimenez (Cheo) from Cienfuegos, he died from pneumonia on the trip to Chicago back in the 30s, so Juan de la Cruz had to come up to the microphone; other great singers included Miguelito Valdes, Mr Babalu; Alfredito Valdes, Joseito Nuñez, Marcelino Guerra and Machín, but the greatest singer is Carlos Embale, he was a Rumbero, he was born, like Ignacio, in the Habana neighborhood of Jesus Maria, and- another coincidence- died the same day as Ignacio. Ignacio died on March 12, 1969, and Carlos died March 12, 1998. In this last CD "Sin Rumba No Hay Son ", the first song that I composed is called "Embale Has The Key ". I dedicated this song to Embale, he had the most brilliant and powerful voice in Rumba and Son, there have been many, like Miguelito Cuni, with a different style and great voice, but no one has been able to surpass the timbre of Carlos Embale.
Monday, 09 January 2012, 08:17 AM