Indice - Table of contents
New Stuff
[hide]
Photos of the Day
[hide]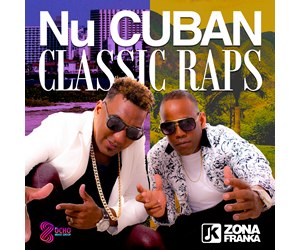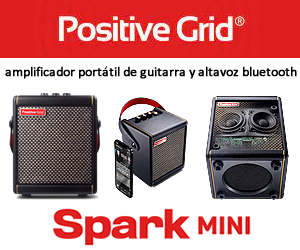 SpanishEnglishInterviews & Reviews - CD Review - Sept Santiaguero Vamos
CD Review: Vamos pa' la fiesta by Septeto Santiaguero
(Picap 2012)
Review by Bill Tilford, all rights reserved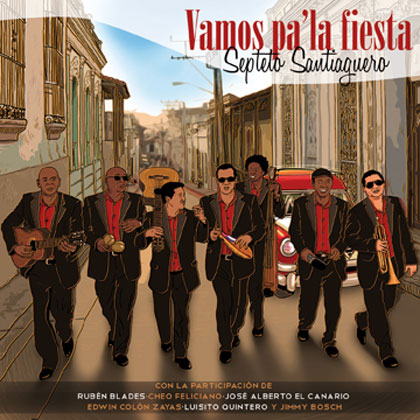 Although the Son was born in Cuba, and the best ensembles that continue to keep its flame alive still live there, it became popular around the world in the first half of the twentieth century, and it really shouldn't be a surprise to anyone that people from other cultures would begin to perform it just as Classical music, Jazz and Rock and Roll are performed all around the world today by people who were not born in Europe or the United States. The best music speaks to people everywhere. Vamos pa' la fiesta, the latest recording by Santiago de Cuba's Septeto Santiaguero, features cameos by Rubén Blades (born in Panama), Cheo Feliciano (born in Puerto Rico), José Alberto "El Canario" (born in the Dominican Republic), Edwin Colón Zayas (born in Puerto Rico), Luisito Quintero (born in Venezuela) and Jimmy Bosch (born in New Jersey).

A project of this kind was not without risk - in the past, a few musicians and fans in both Cuba and the United States had been shouting at each other for many years as an unintended consequence of the Fania marketing phenomenon in the United States during the final decades of the previous century. It was by no means guaranteed that a project like this one would not provoke another shouting match. Fortunately, Vamos pa' la fiesta works well musically, and you won't find any evidence of those past disagreements at this party. Septeto Santiaguero is one of the finest ensembles that interpret this music today, and the invited guests treat the material with love and respect. The final result is a testament to the power of Cuba's music to reach far beyond its shores and inspire musicians everywhere to want to learn it. We are confident that anyone who comes prepared to criticize the roster for this recording will shut up and dance once they start listening to it.
Septeto Santiaguero hails from Santiago de Cuba and was formed in 1995 by its Director, Fernando Dewar. Not counting the three compilation albums in which it appears, this is the septeto's seventh recording. The sixth, Oye mi son Santiaguero, was given the award for Traditional Popular Music in Cubadisco 2011 and also nominated for a Latin GRAMMY for Best Traditional Tropical Album. At this writing, Vamos pa' la fiesta has been nominated for the award for Traditional Popular Music in Cubadisco 2013 (the 2013 Latin GRAMMY nominations haven't been chosen yet).
Some special highlights in the recording are the solo work by guest trombonist Jimmy Bosch in La reina Isabel and the Take The A Train salute to Duke Ellington in the introduction to Un poquito de tu amor. The following track, Yo si tumbo la mata, is more down-home, using the faster changüi style from the East side of the island. (If any of your friends think that traditional Son is too laid back, play this track first when you introduce them to the recording.) No me cambies el tumbao is another reminder that this group is grounded in Santiago de Cuba rather than la Habana.
Another nice feature of the physical CD is that the liner notes have the lyrics (in Spanish). If you are introducing a friend or relative to Son for the first time, the liner notes help make this recording a good candidate for one of the first CDs to give them.
If you love Son, Vamos pa' la fiesta is a worthy addition to your collection, and if you are new to the genre, this recording is an excellent place to start the party.
The official website for Septeto Santiaguero is http://septetosantiaguero.net/
There is also an official Youtube channel: Septeto Santiaguero's Channel
Update May 19 2013: Vamos pa' la Fiesta has won the award for Traditional Tropical Music in Cubadisco 2013!
Tracks:
Esa familia a mí no me conviene
Lágrimas negras
Vamos pa' la fiesta
Qué le den candela
Pobre mi ser
Amor silvestre
Vamos a bailar
La reina Isabel
Un poquito de tu amor
Yo si tumbo la mata
Contéstame
Mi sublime ilusión
No me cambies el tumbao
No hay fiesta sin mujeres
Fiesta (final)
Personnel for Vamos pa' la fiesta
| Role - Instrument | Name |
| --- | --- |
| Tres, Vocals, Director | Fernando Dewar |
| Vocals | Inocencio "Chencho" Heredia |
| Vocals | Rudens Matos |
| Vocals, Percussion | Ismael Borges |
| Conga, Bongo, Gűiro | Alberto Castellanos |
| Bass | Dairon Robert |
| Trumpet | Eddy "Chuti" Lobaina |
| Guest Artists: | |
| Vocals | Rubén Blades, Cheo Feliciano, José Alberto "El Canario", Angel Almenares |
| Trombone | Jimmy Bosch |
| Cuatro | Edwin Colón Zayas |
| Trumpets | Eduardo Bringuez, Abel Virelles |
| Flute | Ruben Leliebre |
| Quinto | Arlis Ceballos |
| Producers | Fernando Dewar, Alden González Díaz |
Here is a promotional video for the recording:
Sunday, 19 May 2013, 05:19 AM