Indice - Table of contents
Lo Nuevo
[hide]
Fotos Del Día
[hide]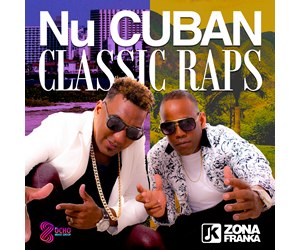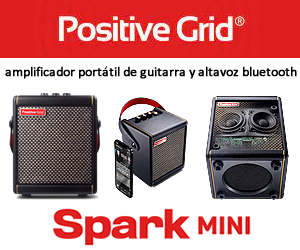 Interviews & Reviews - CD Review - El Pais de las Maravillas by the Harold Lopez-Nussa Trio
CD Review - El País de las Maravillas by the
Harold López-Nussa Trio (World Village 2011)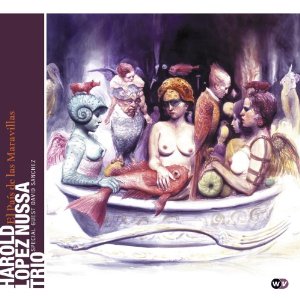 The World Village folks strike again, this time with a brilliant jazz recording by the Harold López-Nussa Trio, El País de las Maravillas . Harold is a young (under-30) member of an emerging musical dynasty (Ernán López- Nussa is a famous uncle, His father, Ruy López-Nussa, is a crack drummer as is his brother, Ruy Adrian López-Nussa, who plays percussion and vibes in the trio.) The personnel for this album are:

Harold López-Nussa, piano
Felipe Cabrera, double bass
Ruy Adrian López-Nussa, drums, vibraphone and cajon
plus
David Sánchez, saxophone, on some tracks
Although he is young, this is Harold's fourth recording under his own name, and the thing that really hit us between the eyes (and ears) while listening was that in addition to having star-class performance chops (common enough in Cuba, which seems to be able to mass-produce virtuosos), he is mature well beyond his years as a composer (much less common). Eight of the twelve tracks on this recording are his own compositions, a ninth was a piece of Tata Güines' that he updated and modified, his brother contributed a piece (Guajira ) and the trio's bassist Felipe Contreras also added a selection (A Camilin ).
Although some of the selections (Pa' Gozar...Y No Parar! and Bailando Suiza , for example) are unmistakably "Cuban" in the way that most listeners would apply the label, this recording covers a much wider range; the opening track, Guajira , is not what Americans usually think of when they hear that word but rather a 6/8 that evokes Cuba and the world of Flamenco at the same time. Caminos is a swinging and thoughtful composition that moves gracefully between bop and post-bop changes and is one of the tracks where David Sánchez plays a key role. Interludio is a short, lyrical piano solo piece that sets up a nice introduction to the title track, El País de las Maravillas, a subtle piece that would probably be called "fusion" if recorded by an American artist but infused with too many flavors for this writer to want to label it. La Fiesta Va is this writer's favorite track on the recording; it points the way to what groups like GES might have been able to evolve into if the trajectories of those musicians had played out differently. Perla Marina eases things up a bit with a nice ballad before Pa' Gozar...Y No Parar!, the track that most Americans would readilly associate with their frame of reference for "Latin Jazz". The Cabrera composition, A Camilin , has an nice Ellingtonian feel to it; it's not really a copy of Take The "A" Train, but it's impossible not to think of that piece while listening to this one. Mr. Cabrera shows the love for his piece with a very lyrical bass solo. Bailando Suiza builds on what came out of the Emiliano Salvador school of Cuban Jazz, but David Sánchez's and Harold's solos in the piece demonstrate that they have already graduated from the school and are moving beyond it. E'cha is another one of those pieces with enough subtleties (a dash of Brasil here, a dollop of Songo there, a whiff of funk and so forth) that listening is like eating a nice paella; what it's like depends on what you just bit into. Volver features a beautiful dialogue between piano and sax along with a tasty bass solo. Amanecer ends the recording with a pretty dialogue between bass, piano and vibes.
Harold López-Nussa had already demonstrated that he can excel at playing just about anything he puts his mind to - Jazz, Classical, Funk, Latin etc. - and blend and change styles seamlessly. If all he could do is play, he would still be worth listening to, and if all of these tracks had been covers, we would still highly recommend this recording. But the man can write as well, and the songwriting here is deep and beautiful. (We need to give an honorable mention to his other trio members, Ruy Adrian López Nussa and Felipe Cabrera as well, because there is clearly some creative chemistry in the playing that benefits all three.)
There was a period when many critics were openly asking whether the genre commonly labeled "Latin Jazz" had run out of new ideas. El País de las Maravillas is one of a few emerging exhibits that prove that the correct answer to that question is "no, it hasn't". Having finished this extended description, we are half tempted to tear it up and tell you "Just Listen!" We have already played this a few times and keep noticing new things each time.
It would be fun to see what might happen if Harold and Jae Sinnett (another one of our favorite jazz composers) were ever able to get together in the same room. More importantly, we hope that he starts to get more tour time in the United States, where he apparently has barely got his feet wet recently.
You can also hear more of Harold's (as well as David Sánchez's) recent playing on the just-released Reencuentros by Maraca & his Latin Jazz All Stars (see our review of that on Timba.com as well).
martes, 04 junio 2013, 01:07 am