Indice - Table of contents
New Stuff
[hide]
Photos of the Day
[hide]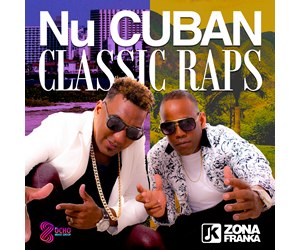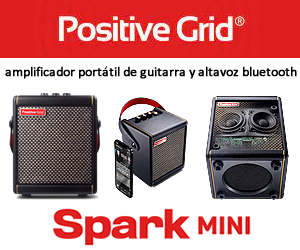 Tom Ehrlich - 1/30/2009 Moe's Alley Santa Cruz
JESUS DÍAZ Y QBA
MOE'S ALLEY, SANTA CRUZ, CA
JANUARY 3, 2009

PHOTOS AND TEXT BY TOM EHRLICH © 2008
It was in the low 30's outside, but inside Moe's Alley, it was hot, hot, hot, compliments of Jesus Díaz y QBA. The band played their great style of timba to a sold out crowd. The leader of the group, Jesus Díaz, is a world class percussionist, who plays and records with numerous dance, folkloric and jazz groups, as well as giving workshops worldwide. Jesus and QBA come down to Santa Cruz every couple of months and they are one of the few groups that will fill the club with timba/salsa dancers. Timba.com Kevin Moore considers QBA to be one of the top timba bands in the U.S. and I second that emotion.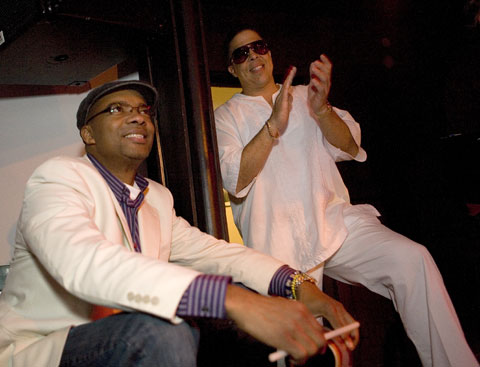 Jesus and Orlando Torriente relaxing before the first set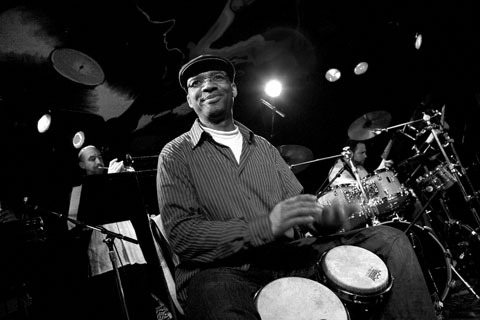 Jesus Díaz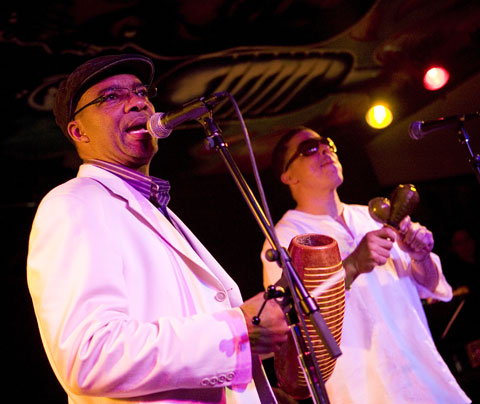 Jesus and Orlando Torriente sharing the lead vocal duties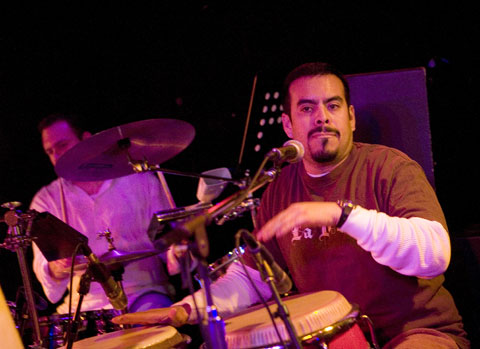 Javier Navarette on congas and Colin Douglas on drums/timbales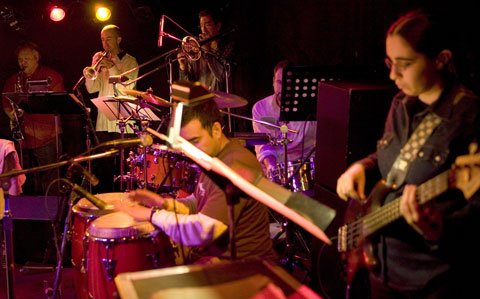 Horn section in back includes Melecio Magdaluyo on sax, Jeff Lewis on trumpet and Jeff Cressman on trombone
Ayla Davila on bass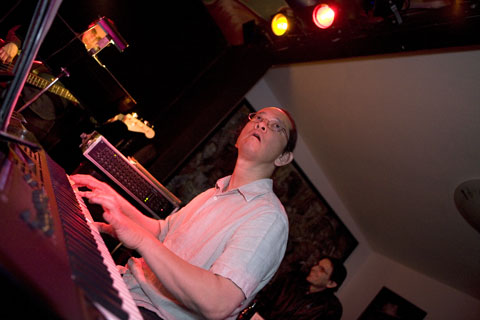 Murray Low on piano, Kevin Moore in background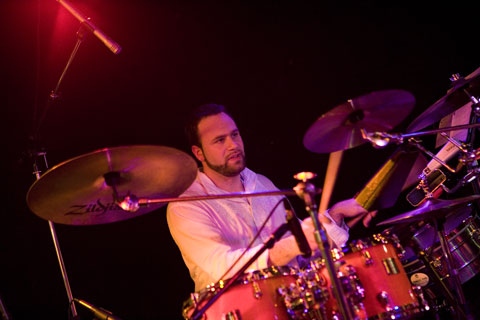 Colin Douglas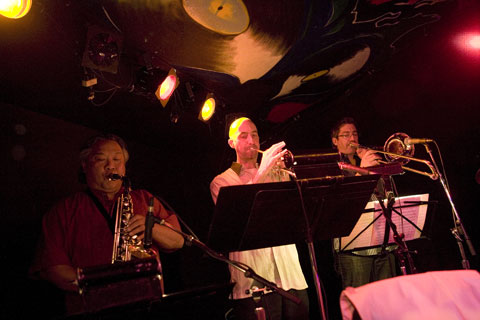 Horn section Melecio Magdaluyo sax, Jeff Lewis trumpet and Jeff Cressman trombone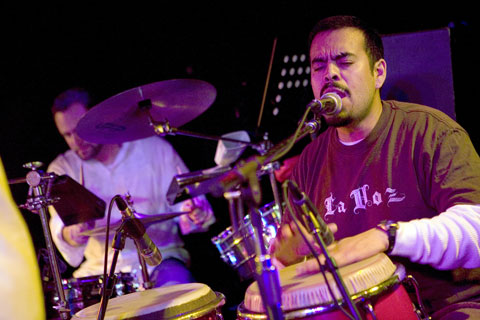 Javier Navarette played congas as well as coros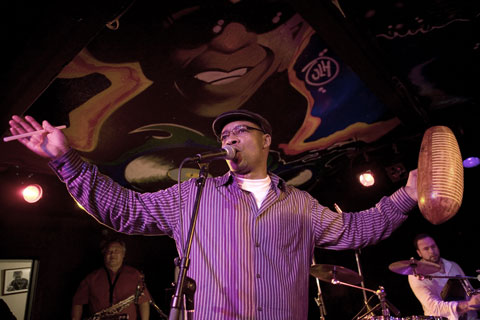 Jesus Díaz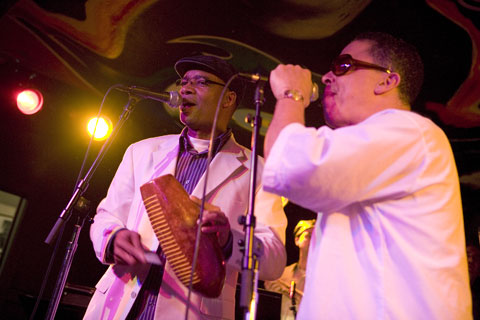 Jesus and Orlando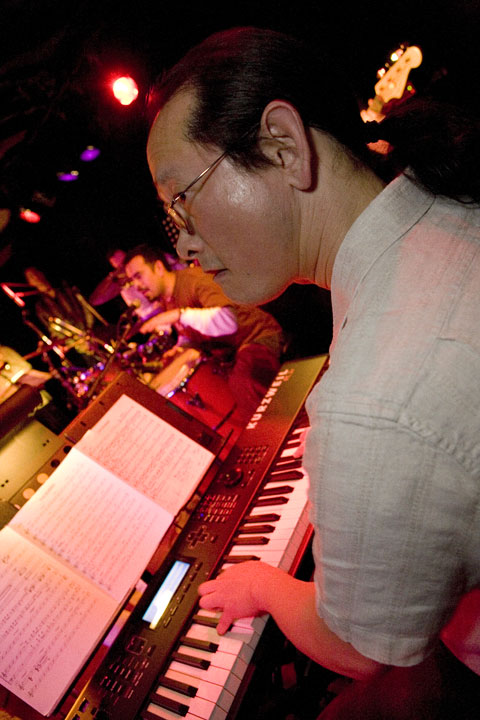 Murray Low playing some mean timbaos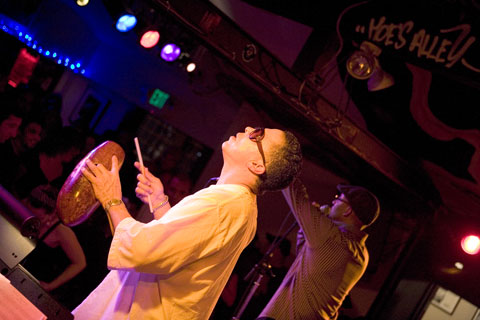 Orlanod Torriente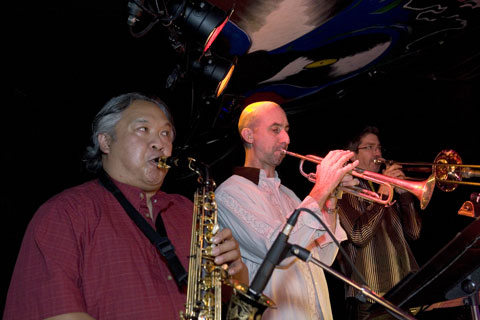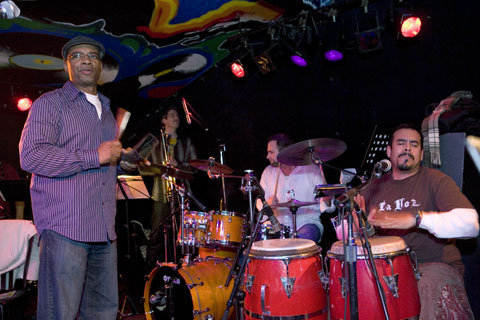 Jesus bell, Colin drums, Javier conga solo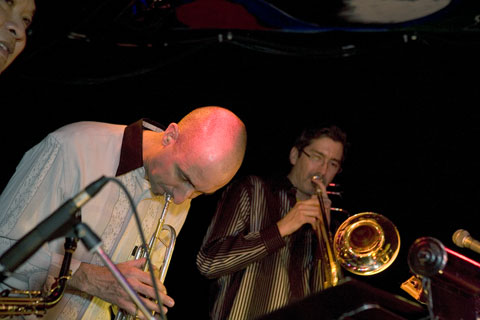 The two Jeffs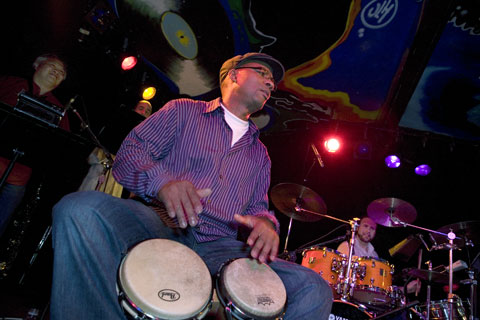 Jesus alternated between vocals and bongos all night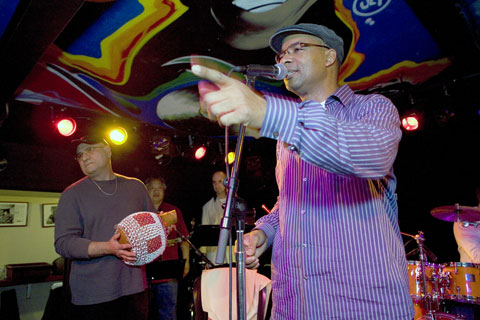 Jesus on vocals and manager and producer Manolo Velasco on chekeré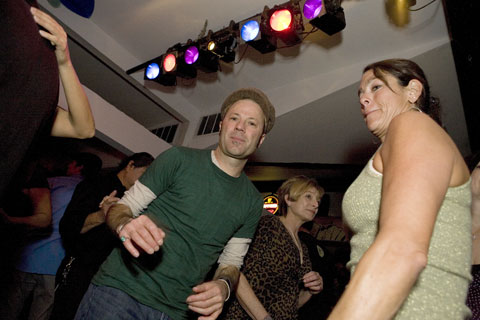 Miguel and Loren on the dance floor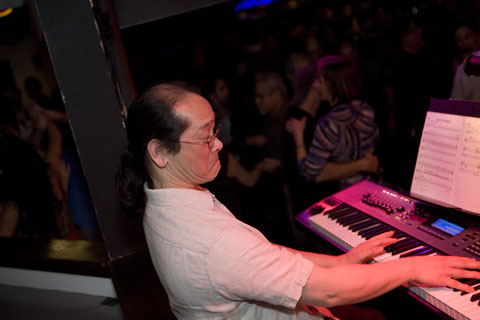 Murray Low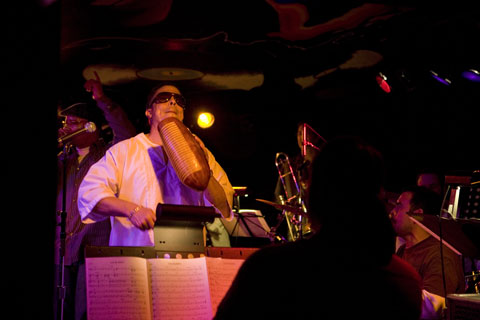 Orlando Torriente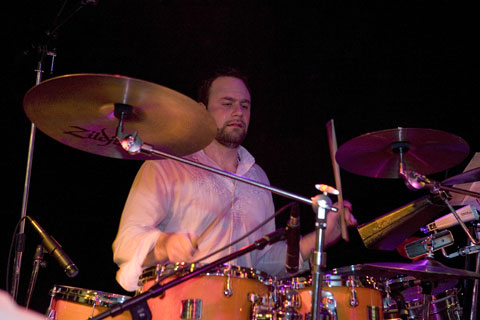 Colin Douglas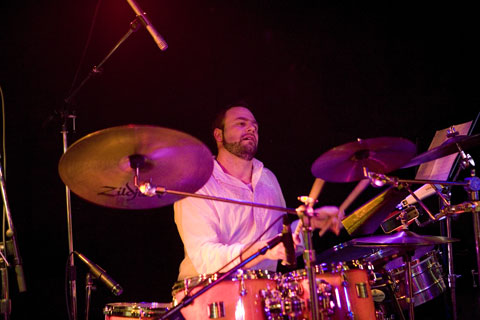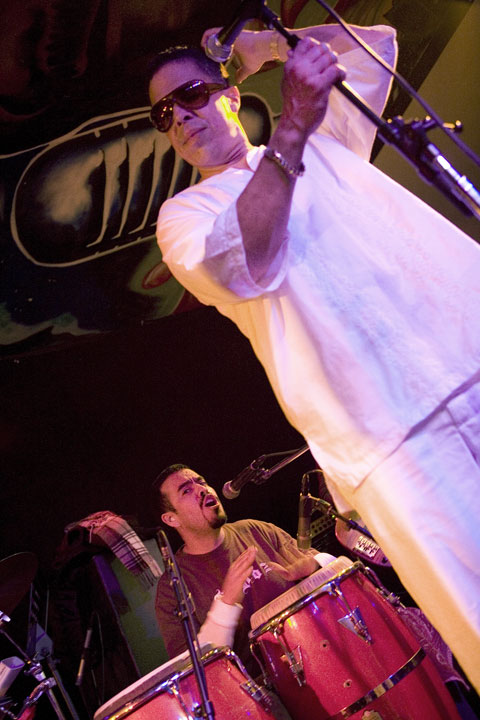 Javier and Orlando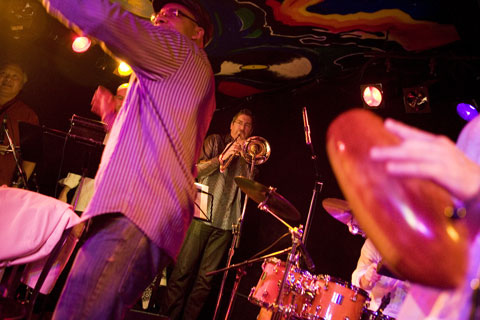 Jesus and Jeff Cressman on bone in the back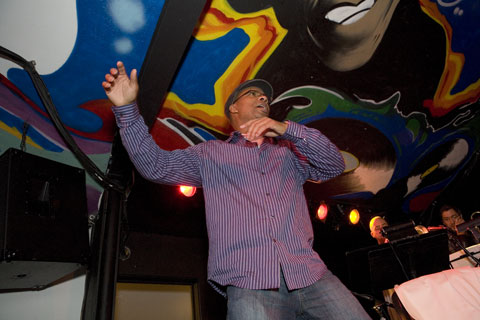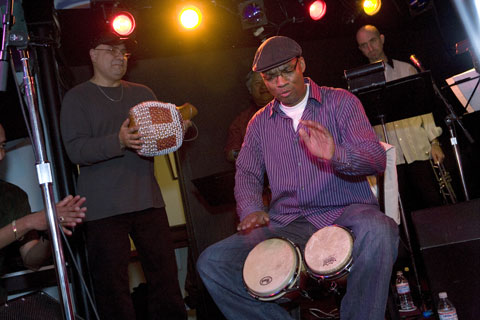 Jesus taking a solo on bongo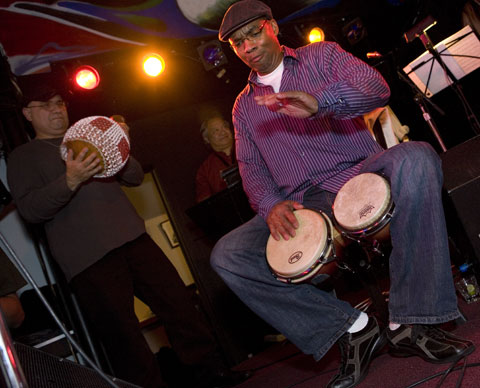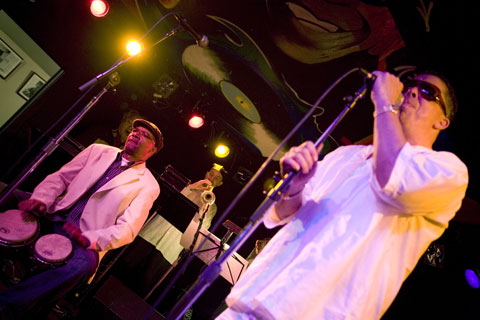 Jesus and Orlando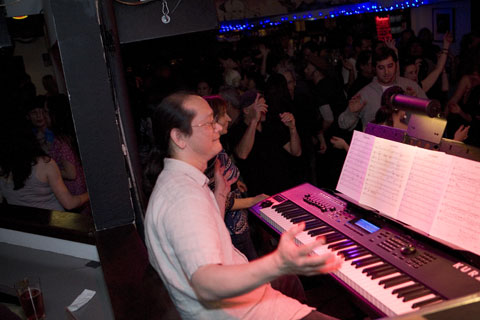 Murray Low
And the traditional invite dancers on stage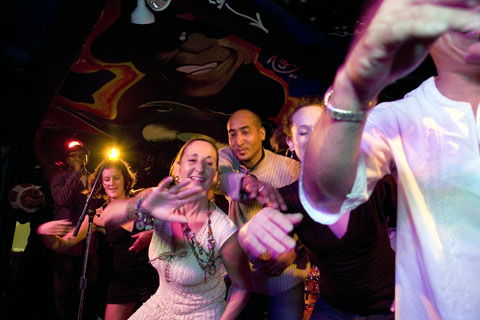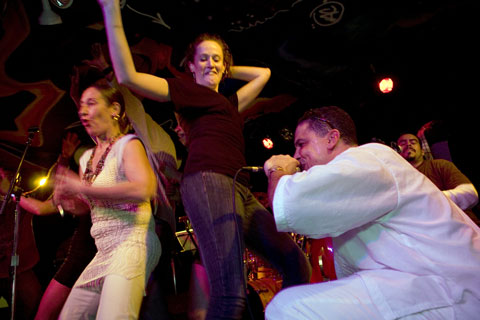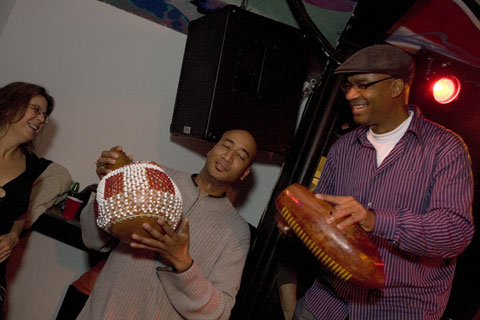 Ariel Oceguera on chekeré and Jesus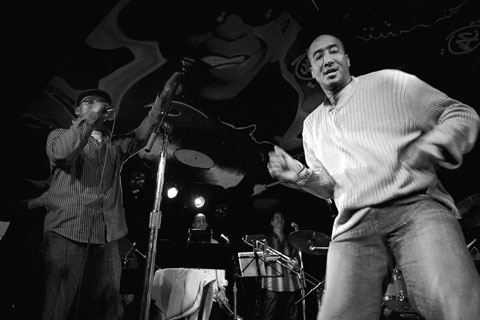 Ariel danced on stage during the encore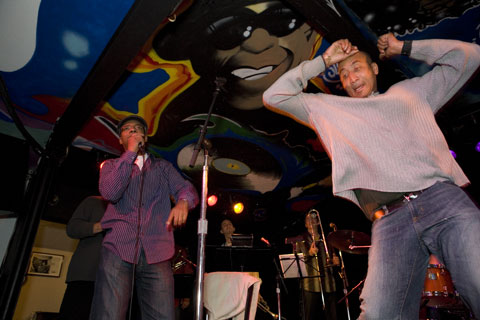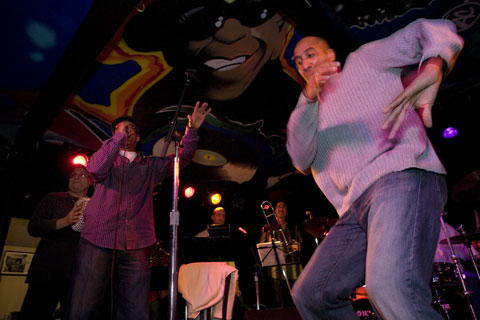 Makaya-Kayos from the Congo was in town to give a Congolese Dance class joined QBA during the encore playing bongos and dancing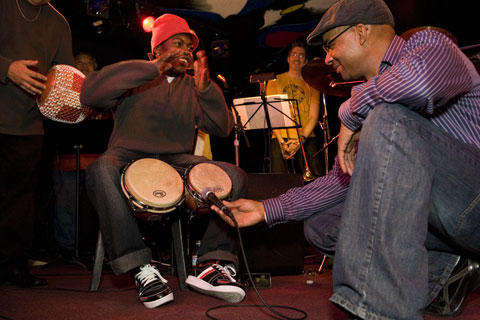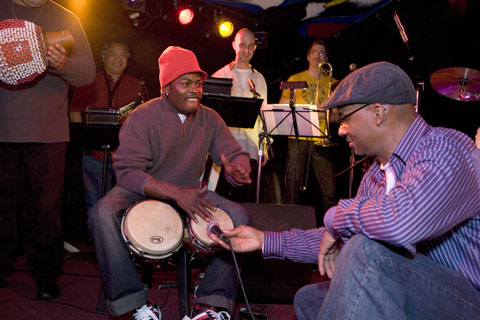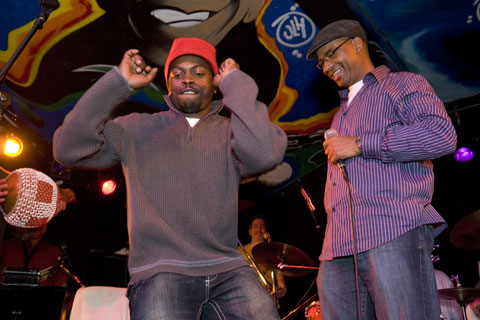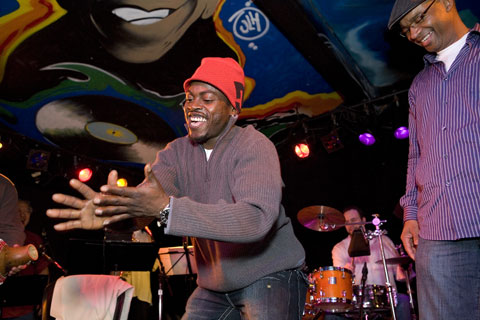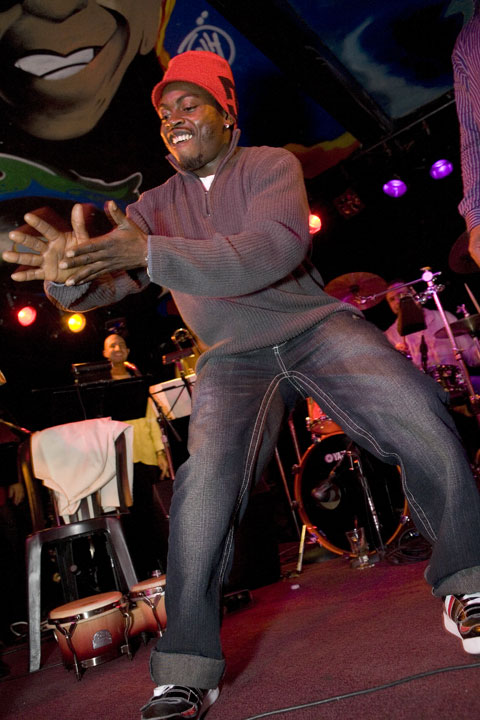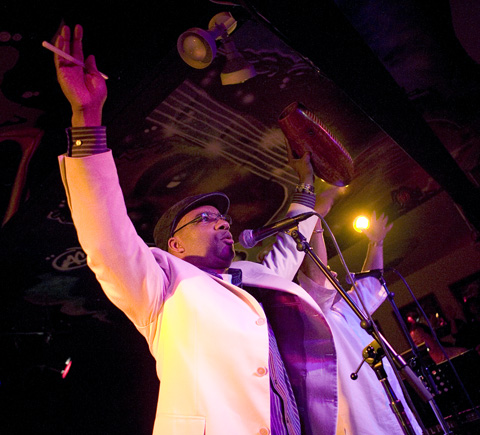 Jesus Díaz
The crowd definitely got their money's worth at Moe's Alley. Thanks for a great night Jesus and QBA.
Monday, 24 December 2012, 01:42 AM